Animoodles creator Marissa Louie on the development process behind her latest wave of mix-and-match plush animals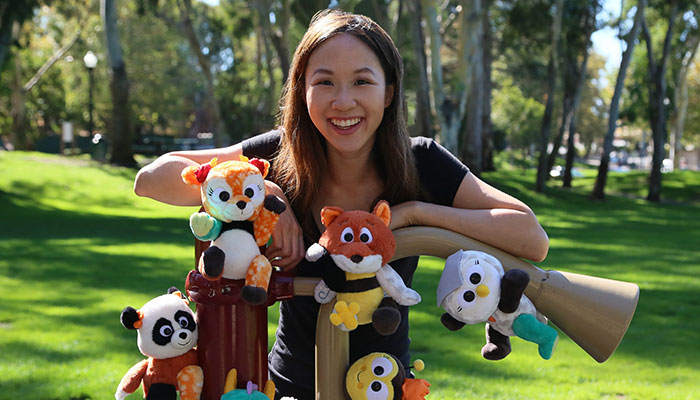 October 2017 saw Animoodles, a new line of mix-and-match magnetic plush animals, launch on Kickstarter. The brainchild of former Apple art director Marissa Louie, Animoodles hit its goal of $25,000 in just 11 hours and a new plush toy brand was born.
Just over a year later and Animoodles is back on the crowdfunding platform, with a new line of mix-and-match plush animals, including Jada Panda, Odin Dragon and Sammy Fox.
With the campaign for Collection 2 having already passed its goal of $25,000 (with over a week of the campaign still to go), we caught up with Louie to find out more about the development process behind this new range, and plans to take Animoodles beyond the toy aisle.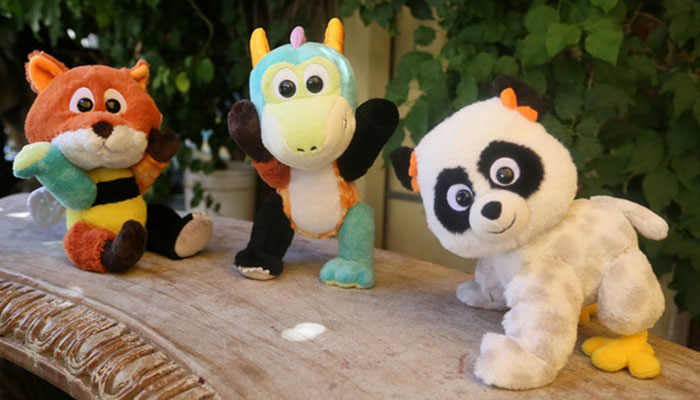 What's new with regards to Animoodles Collection 2?
The world of Animoodles continues to be revealed as the Animoodles continue their journey from the Wild Jungle (Collection 1) into Storytale Forest (Collection 2).
Animoodles Collection 2 is comprised of six brand new characters that are fully compatible with all original Animoodles. In Collection 2, we have Jada Panda the creative artist, Odin Dragon the goofy gatekeeper, Sammy Fox the quiet actor, Hannah Owl the caring storyteller, Rosie Deer the nature explorer and Sweetie Bee the forgetful princess.
We also innovated on the technical side for Collection 2: we have slightly increased the magnetism compared to Collection 1. When you stick any of their parts together or to a magnetic metal surface, you'll really hear an audible snap sound. You can stick an entire Animoodle to a refrigerator using nothing but the magnet on its back.
Our fans loved how soft and high quality the fur was on Collection 1, so we used even softer fur on Animoodles that are more furry. So Jada Panda, Hannah Owl, and Rosie Deer have buttery soft fur that is really nice to snuggle with.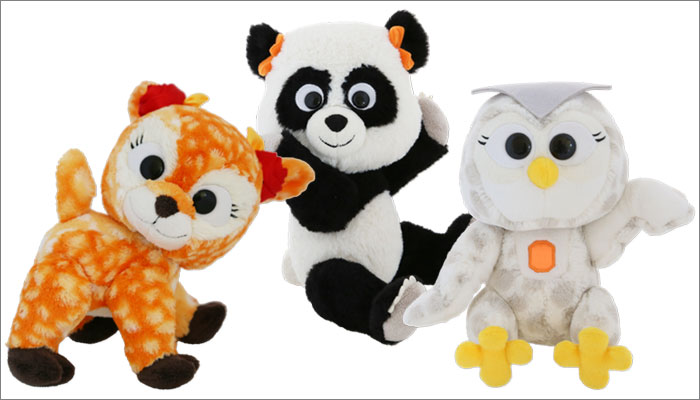 Were there any key learnings from your first Kickstarter that you've adopted for this time around?
Our first Kickstarter, for Animoodles Collection 1, was the first time the world saw our invention of magnetic Animoodles plush. We didn't know if anyone would know about our campaign, so we advertised quite a bit on Google, Facebook and Instagram.
With Animoodles Collection 2, we didn't feel the need to advertise because we had an existing fan-base: from Kickstarter, Amazon, retail store customers, the Animoodles fan pages on Facebook and our Instagram followers. Animoodles also have been shown on some of the top YouTube toy unboxing channels, gaining hundreds of thousands of views. We felt that we would reach new customers through all of the above and through word of mouth from our fans.
We also felt it was important to listen to our fans, so we kept an open line of communication with fans every day for the past year. We wanted to deliver an amazing and updated product for fans that already own Collection 1 Animoodles, and to wow our new fans who are just now learning about Animoodles.
Lastly, we learned that authenticity is key: our fans liked to hear from me directly. Taking this one step further, I decided to write and direct our Kickstarter video for Animoodles Collection 2 myself, instead of hiring a video production company. It was the first video I ever directed, but our fans thought it was genuine and represented our company's quirky and creative nature.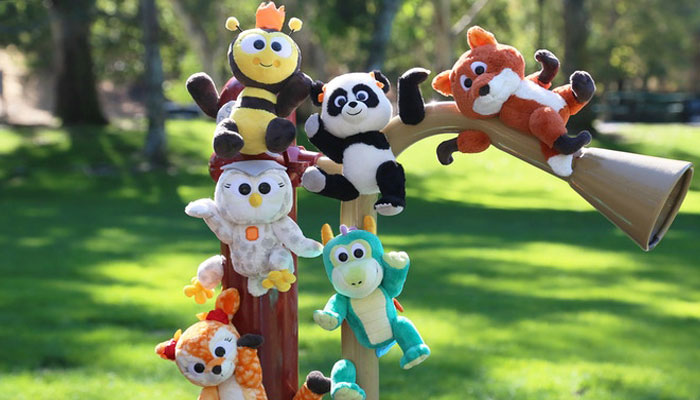 Can you talk us through the design process behind Collection 2? How did you decide on the new animals to feature?
We don't follow toy trends to make a quick buck, but prefer to make timeless classics that are part of a fully compatible building system, and that kids really love and want to keep for a long time. So the design of the core Animoodles functionality and form factor has not changed.
Our creative process is to first decide on which animals to transform into Animoodles. Animoodles Collection 2 is all about what our fans want. We created multiple polls for our fans to vote on, even showing some draft character designs. We delivered the top five characters our fans wanted, and added Rosie Deer into the mix as a seasonal favourite to spice things up.
We think of each Animoodle as living in a particular biome, and all six of our new Animoodles happen to be forest animals. So we thought deeply about what it's like to be in a forest, and were inspired by forests around the world, including California redwood forests, Germany's Black Forest, and China's bamboo forests.
Then we come up personalities for each animal. We research the habitats, social patterns and personality types of each real life animal, and will try to observe the real life animal in person if possible. Then we map each animal to a specific country or region to get cultural inspiration.
For example, Jada Panda is inspired by Chinese culture, where good handwriting and craftsmanship are valued: so she is an artist with a bamboo paintbrush. Sweetie Bee is inspired by English culture, and loves to have afternoon tea and crumpets served with her golden honey, on the patio outside her royal beehive.
We think about each Animoodle as having humanlike characteristics. We consider what the life goal of the Animoodle is, its role in the Animoodles world and what its strengths and weaknesses are. We also take care to make the personalities different between collections, so that each Animoodle character is unique. We then design the characters to communicate the personalities we have created for them.
Lastly, we prototype the Animoodle in plush form, and iterate until the plush form is just right. The final prototype represents what we will make in production, and is what we show the world.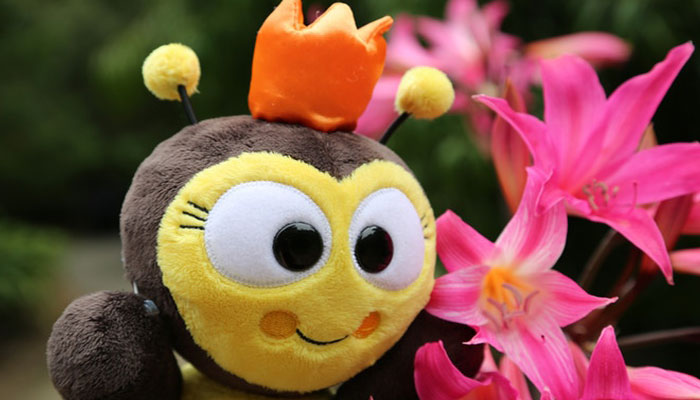 We've spoken before about the talent pool behind Animoodles including former artists from Apple, Disney and Pixar. As such, are there any plans for the brand to expand beyond toys and enter the world of animated content?
We have big plans for Animoodles and could see Animoodles working with licensors to bring Animoodles characters to new toys and form factors. We would love to do an animated show down the road.
The campaign for Collection 2 has passed already its Kickstarter goal, so what does 2019 and the near future have in store for Animoodles?
In the near future, we are focused on manufacturing and delivering Animoodles Collection 2 to our Kickstarter backers starting in early December 2018.
Our Kickstarter campaign for Collection 2 helps ensure we can keep delivering plush toys that surprise and delight kids of all ages. In 2019, we will work on a brand new collection, potentially with an exclusive limited edition character.
We will continue to sell Animoodles on our website, on Amazon, and in select retail stores. We have an exciting new partnership with a major retailer in the works, which we will announce as well.
2019 is looking bright for Animoodles, thanks to our Kickstarter backers.
Check out the Kickstarter campaign for Animoodles Collection 2 here.