Anki's Cozmo to "rewrite the rule book for consumer robotics"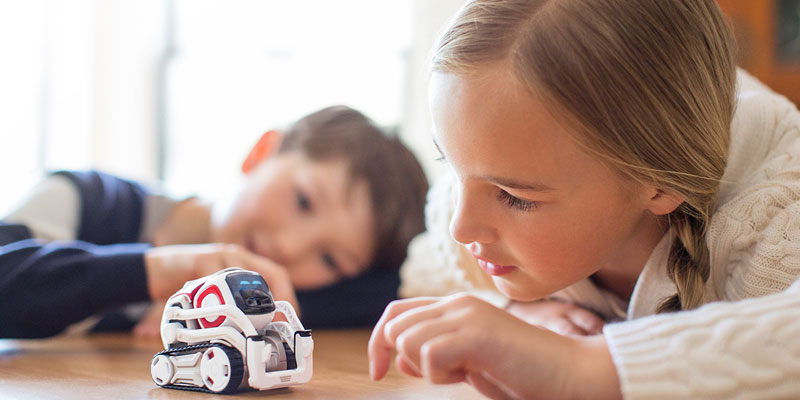 Robotics firm Anki has dated the UK launch of its new robot companion, Cozmo, for September 15th.
Cozmo (costing £199.99) gets to know consumers and their surroundings, and the more skilled he becomes, new abilities are unlocked and free upgrades added.
Boasting facial expressions, a host of emotions and even his own emotive language, Cozmo's vision system and facial recognition software allows him to constantly scan his environment and recognise people, enabling his eyes to light up when he sees a familiar face.
"Bringing together technology, artificial intelligence, game design, and cinematic wonder, Cozmo rewrites the rule book for consumer robotics," said Boris Sofman, CEO and co-founder, Anki.
"The level of depth, personality, and interactivity is the cornerstone to why Cozmo has stolen the hearts of fans, and we're excited for Cozmo to show the UK just what he can do."
Cozmo will also help teach users about programming thanks to Anki's Cozmo Software Development Kit (SDK), available at no extra cost. The Cozmo SDK is pitched as being 'powerful but easy to use, complex but not complicated, and can be used in industries ranging from entertainment to academia'.
Check out a glimpse into the design process behind Cozmo in the video below: