Arklu's Isla McGuckin on Lottie, Girl Guides and the current state of creativity in the doll sector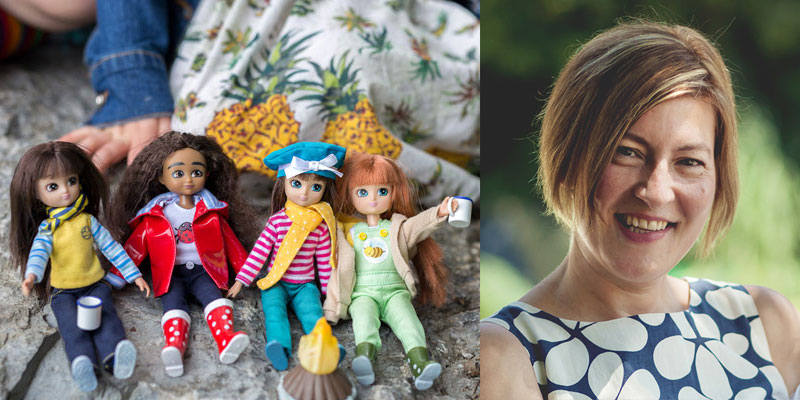 When it comes to dolls, parents (and kids) have more choice than ever before.
There's licensed dolls for brands spanning everything from Frozen to American Horror Story, dolls that come infused with AI and there's the new breed of 'action dolls' that merge fashion dolls with action figures to properly reflect some powerful female characters in the toy box. And more firms are including characters with disabilities within their wider toy and game ranges, as well as launching product lines that feature different ethnicities and body types.
Back in 2012, British toy firm Arklu launched a new doll brand whose product line up would not resemble babies, teenagers or adults, but instead would actually look like the children set to play with them.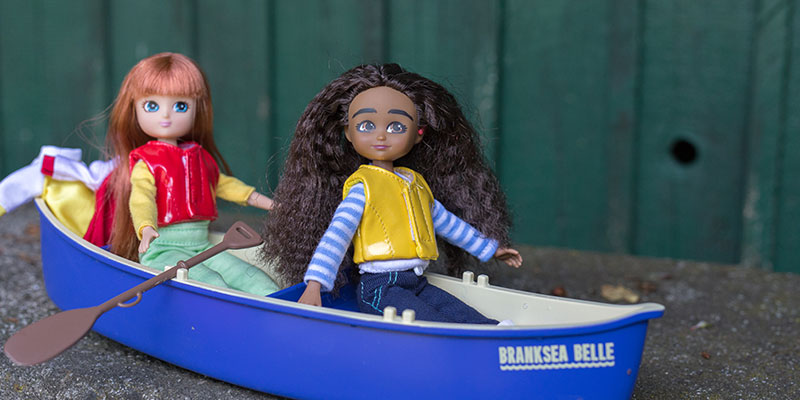 Created for girls aged three to eight, Lottie was developed with scientific expertise from leading British academics, alongside consumer research, to address parental concerns about fashion dolls, namely negative body image and an increased perception of premature sexualisation.
Lottie dolls have childlike bodies, with dimensions (with the exception of her head) based upon those devised by leading British academics, Professor David McCarthy (Professor of Nutrition and Health at the Institute for Health Research & Policy, London Metropolitan University) and Dr Margaret Ashwell OBE (formerly Science Director of the British Nutrition Foundation).
The firm also outlined a commitment that all Lottie products will be directly inspired by ideas sent to Arklu by kids, and since the launch of the first doll, the range now spans themes like Rockabilly Lottie, Always Artsy Lottie and Wildlife Photographer Lottie.
Last month saw Arklu team up with WAGGGs (the World Association of Girl Guides and Girl Scouts) for a brand new Brownie Lottie. We caught up with Arklu's creative director, Isla McGuckin, to discuss the origins of Lottie and to get her thoughts on the state of creativity in the doll space.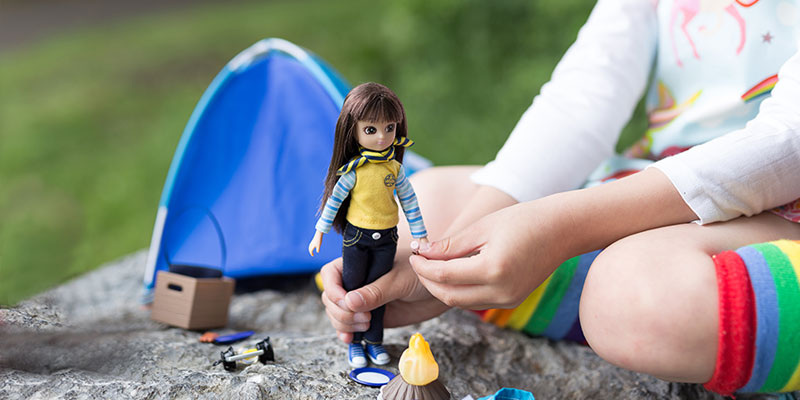 Where did the concept for Lottie dolls come from?
Our vision, when we first created Lottie, was to develop a range of dolls that would empower children to be themselves, to be imaginative and adventurous and, most of all, to have fun. Our first doll was created following 18 months of research. We spoke to retailers, industry experts, child psychologists, nutrition experts, parents and, most importantly, to kids.
Can you talk us through how the design of the dolls fits in with the ethos of the brand?
Our dolls look like kids. They are dressed comfortably in clothes that are made from colourful and tactile fabrics. They have play-sets that encourage outdoor play, from fishing to body-boarding to fossil-hunting. And their bodies are based on the proportions of a nine year old child.
What do you make of the state of creativity in the doll sector at present?
There is a certain amount of novelty, gimmickry and short-term fads in the toy category but that's not what we're about, brand-wise. We're planning to be in this for the long-haul.
Six of our products, and counting, have been inspired by the ideas sent to us by real children from around the world. And we think that's what makes our range of dolls so relatable: real life kids have helped us to create the range of toys that they actually want to play with.
What makes the World Association of Girl Guides and Girl Scouts a perfect match for the Lottie brand?
We believe that childhood should be an inclusive place where every child belongs regardless of gender, ethnicity or ability. We want all kids to have a voice. And we've made it our mission to do our bit – no matter how small – to champion childhood.
We dream of a safe and uncomplicated place where kids can be kids, where the great outdoors is there for the exploring, where curiosity-led discoveries are a daily occurrence, where the imagination can run wild and where the only limit is bedtime.
And that's what makes our association with WAGGGs such a perfect fit.
Save
Save
Save
Save
Save
Save