Armando Roque on Wendy's toys, Bakugan and how Bruce Lee helped him develop Spin Master's Hero Droid BB-8

Armando Roque is a creative 'fixer' who has worked on everything from promotional toys sold with Wendy's meals to some of biggest licensed toys of recent years with Spin Master.
Now out on his own as a solo creative, we caught up with him to find out more about his approach to design, and learn how Bruce Lee helped shape how he overcomes stumbling blocks in toy invention.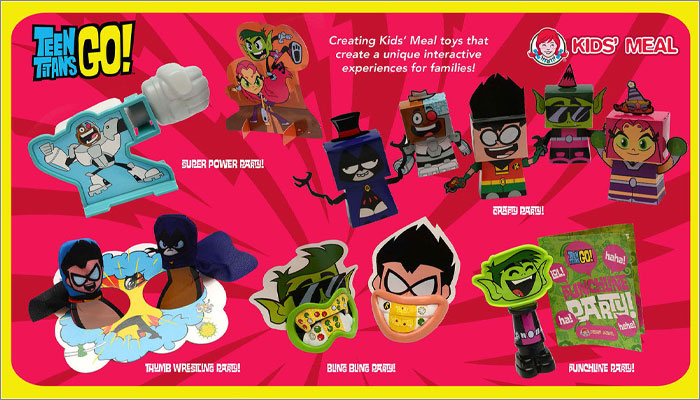 Hello Armando. So to kick things off, before you entered the world of mass market toy design, you spent quite a few years creating promotional toys for Wendy's around a wide range of brands. What are some of the challenges involved in creating those kinds of products versus mass market lines?
Designing promotional toys AKA Happy Meal toys – even if you made them for Wendy's! – was a mile a minute ride! These toys are deceptively simple but the complexity came in these three categories: the constant creative challenge of innovating product/play pattern, a very limited budget and licensor limitations with the end goal of having one satisfied client.
I was typically producing eight to 10 different promotional toy programs a year and each had to top its predecessor by highlighting the new license partnership – while creating a special play pattern experience unique to Wendy's. If you didn't keep your creative fresh, the client would undoubtedly call you out on it.
With retail toys you could have a brand of action figures with very basic play and sell through a very successful line; no crazy innovation, just cool toys. In the promotional toy world, the budget you get never really changes; you will constantly find yourself asking, "What can I make for 25 cents?" Budget challenges you to get creative with what you can get and try to amortize over the line while still presenting a compelling product offering.
In the retail world we had cost targets to design to, but they were flexible. If an executive wasn't impressed at where we were with a product, we would typically run numbers to get more money to spend for that extra crucial toy feature.
With promotional toys, you could sometimes find yourself with a license partnership that places excess limits on what you can do, usually as a result of other existing partners who own rights to specific categories. Sometimes you'd even find yourself designing a kids' experience for a brand that previously didn't have any kids consumer products.
With mass market licensed lines, agreements clearly outline what you can do and let you focus more on the product details that will make the licensor and consumers happy.
And I imagine some of that shaped how you tackled projects when you joined Spin Master, where you led product direction for a number of brands, including the Bakugan IP. It's a brand that has been successful for so long, what is about Bakugan that has ensured its longevity?
Bakugan's origin is based off one simple idea: a marble that transforms into a figure, that's it! On paper that doesn't sound like much, but witnessing it for yourself is like watching a magic trick. It leaves you asking, "How'd they do that?" Even after you explain how it works, the sense of wonder doesn't leave.
For boys, this transformation coupled with battling and collecting monsters – along with its unique fidget factor – have all been contributing factors to making it a long time global success.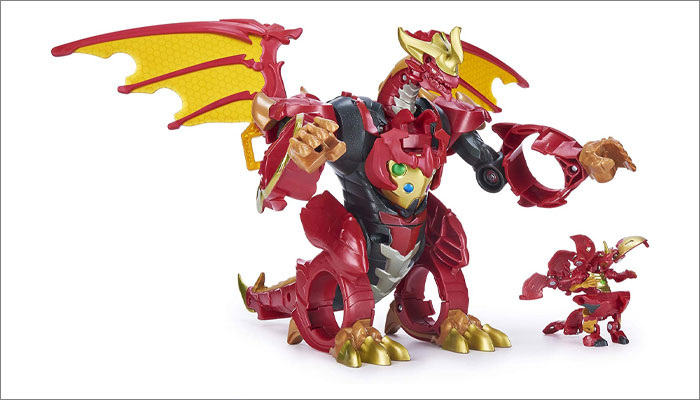 And what was it like to design for?
Designing for Bakugan was an honour because of what the brand meant to so many and it was personally exciting because of all the different ways I naturally gravitated to the brand. If you know me, it won't take you long to realise I'm passionate about drawing robots and monsters, both of which inspire the design language of the armoured up Bakugan creatures.
It also hit on two other passions of mine: animation and TCG/tabletop gaming. Partnering with our entertainment teams I was able to help design the look of the Bakugan characters and ensure the show-to-shelf appeal.
Through the tabletop game, I made lots of friends Bakugan brawling and I also got to art direct the amazing card artwork for the TCG. The TCG allowed me to expand on the world of Bakugan and bring the characters to life in a whole new way through story visuals you didn't get to experience in the TV show.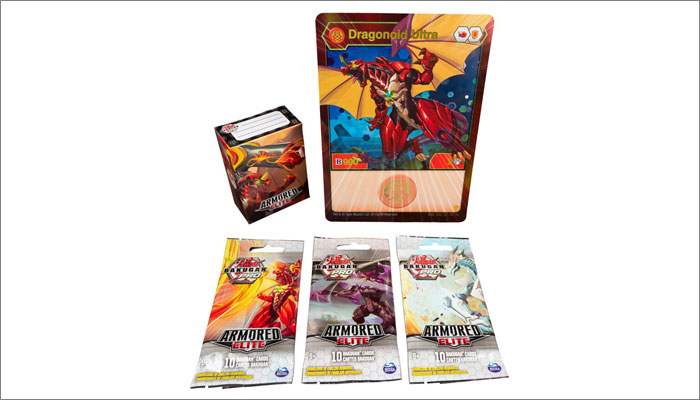 Amazing! You mentioned there a love of robots and monsters, but how would you sum up your approach to toy design? And does that approach evolve when working with a brand?
I tend to approach toy design through the eyes of a child. I think of toys as more than a child's play thing; I think of them as prompts to ignite imagination and experiences that can create memories that live on past the life of the toy.
When working with a brand, I usually become a consumer of it! I take notes from fans and make sure that the product I develop truly captures the essence of that brand and evokes the experiences that are typical to it. Passionate fans are always inspiring great new product because of their fierce dedication to their brands.
Now a browse of your LinkedIn page says that you're known as a creative 'fixer'; is there one issue or problem that you fixed in your toy career that you're especially proud of?
Any good "fixer" never reveals where the bodies are buried, ha ha!
Ha! Of course, well I promise to keep it between us and the reader!
Well in that case, one of my mantra's for "fixing" comes from Bruce Lee's "be like water" quote.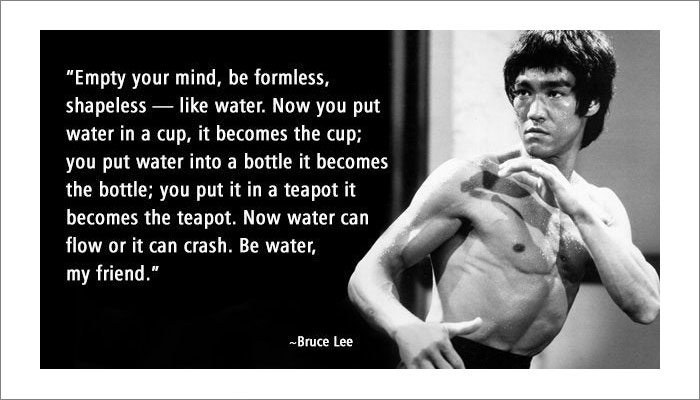 The idea is simple: no matter what comes your way, if you're like water – formless – you can get through anything. When you adopt this type of mindset, there is no challenge you won't be able to overcome.
Being "like water" was what helped me develop Hero Droid BB-8 by Spin Master.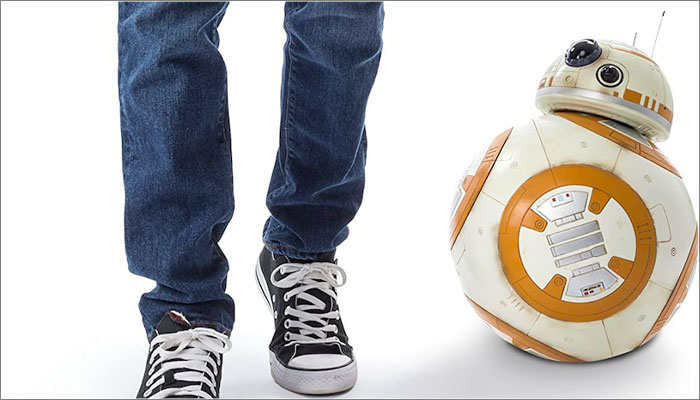 And what an incredible toy that is! Almost like a replica – and a collaboration with the invention geniuses over at Shoot the Moon, right? We'll put a video of it in action below because it really should be seen to be believed.
Absolutely. I'm a huge Star Wars fan so the opportunity to bring this beloved character to life was a dream come true! Partnering with the guys at Shoot the Moon was amazing; they are truly masters of their craft. The challenge came from the reality that I wasn't really designing a toy, I was designing a complex animatronic robot that, at the time, the filmmakers could only bring to life through movie magic.
Despite various twist and turns, the final product boasted an advanced mechanism with impressive tech hardware and software that would rival a Boston Dynamics project, almost. I also spent hours dissecting film and props to make sure BB-8's look, sound and movements were movie-authentic.
To many this was the closest thing to having an actual droid in their home. I was especially proud to hear that many dubbed this the greatest Star Wars toy ever!
You left Spin Master earlier this year, so what are you up to now and how can people reach out to you?
I'm currently working on a variety of secret projects, mostly focused in the toy industry. I've been dabbling with passion projects developing new IP spawned from my imagination and love of storytelling and playing in the inventor space looking for new opportunities for my product creations.
One passion project I'm looking to unveil soon is a sofubi-style giant robot design inspired from my love of this genre. Feel free to connect with me through LinkedIn or email at dreamsofrobots00.gmail.
You can also check out some of my work at https://www.coroflot.com/dreamsofrobots or follow my Instagram @dreamsofrobots for an inspirational roller coaster of toys, art and design but mostly drawings of robots!
Will do! It's been a pleasure, thanks Armando, speak soon.
—-
To stay in the loop with the latest news, interviews and features from the world of toy and game design, sign up to our weekly newsletter here