As Big Potato Games joins the Mojo Nation Pitch, James Vaughan explains what they look for in ideas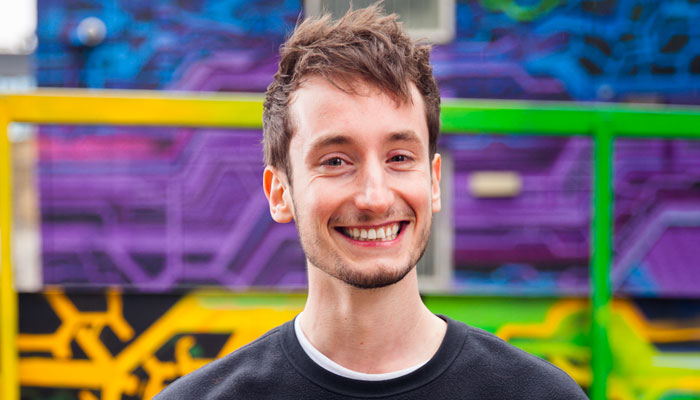 James, you were recently promoted to – deep breath – Head of Game De-velopment and Inventor Relations at Big Potato Games. I'm going to come back to that title in a bit… First, though, how did you get in the industry?
I walked into an internship recruitment company and told them I wanted to work in video games. They asked me if I could draw or write code and I said no, so they gave me a weird look. Luckily, a brand new, potato-shaped boardgame company had just started up and were looking for an extra pair of hands…
The recruitment company told you that?
Yes, and they gave me five minutes to write, memorise and perform a video CV on the spot. Apparently, the three founders liked how unprepared I looked on the video. We met for an interview, it went well and they decided to give me a shot. Eight years later, and I'm still here!
That's a pretty good origin story! So you've been at Big Potato for eight years… What were you doing there before that?
Working in a frozen food shop and applying for boring, normal jobs.
And if you weren't in games, what would you be doing? What industry has got a James-Vaughan-shaped hole in it?
Back in lockdown, I was lucky enough to have a bit of outside space and got quite into gardening. It was great and I've always liked the idea of working out-side — so if the boardgame world ever falls apart, maybe I'll just start tidying up other people's gardens… Exclusive to small parts of North London.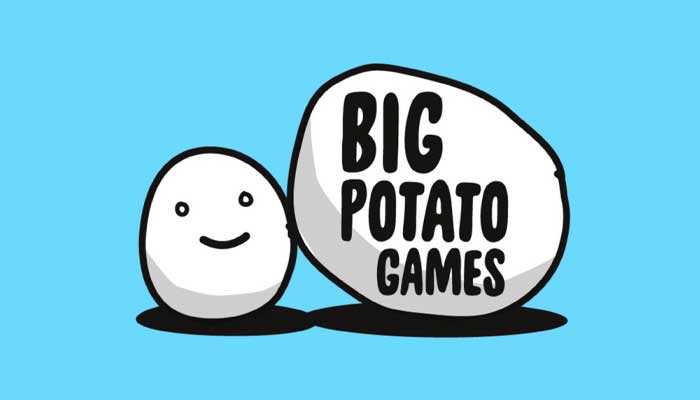 I'm intrigued by your job title. We might go over our word-count if I repeat it, but here goes… 'Head of Game Development and Inventor Relations at Big Potato Games'. In some companies they're exactly the same thing… How do you see the difference? Where does one end and the other begin?
There's definitely a lot of cross-over, but they're not identical. When I'm wear-ing the inventor-relations hat, it's all about looking for ideas outside of Big Pota-to. Sometimes they come from inventor submissions, sometimes it's a cool idea we see on Kickstarter, and sometimes it's a license that could inspire a fun new game. It's all about finding those great ideas, then selling Big Potato as the right home for them.
Selling Big Potato as the best home… That's an interesting way of putting it; I like it. And when you're wearing the game-development hat?
When I'm wearing that hat, it's all about turning those game ideas into Big Po-tato games. We've got a very precise signature style when it comes to quick and easy gameplay, so there's a lot of tweaking and testing required with our inventor concepts before they can leave the door.
The inventors?!
The concepts! The inventors are free to leave almost anytime. On top of that, though, we don't just want to put out inventor items! We're a game company, so a lot of the role is spent developing ideas, internally, from scratch. Then, the same tweaking and testing is required for those ideas as well.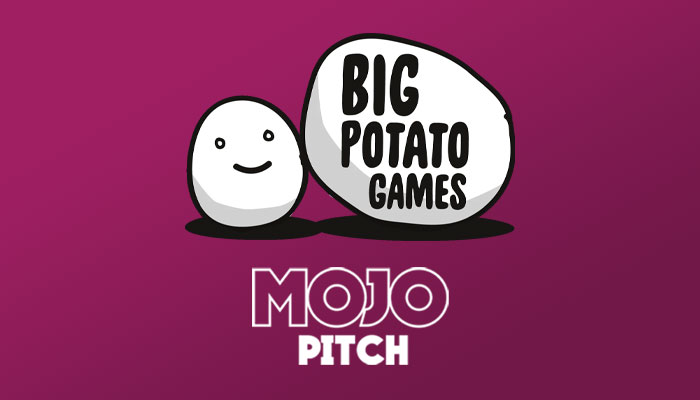 Got it. Makes absolute sense, thank you. So… You recently signed up to do the Mojo Nation Pitch. Welcome aboard! Why is now the right time to do that event?
Looking at our range to date, around 30% of our items have come from external inventors. We get so many brilliant ideas, but they've never been in response to a brief — usually, it's just people emailing us what they think we'd like.
Is that right? That's quite a track record without a brief.
Yes, it's just about focusing attention a bit now… So we're coming to Mojo, armed with a tailored brief, outlining exactly what a Big Potato game should be. I'm looking forward to seeing all the old faces — but also excited to meet some new ones as well.
And to that end, what should a Big Potato game be? What's the vibe of the stuff you're looking for?
Above anything, we're looking for games that are easy to learn and quick to play. You should be able to understand the crux of the gameplay in less than 30 seconds – and play through the game in less than 20 minutes.
Lovely! Crystal clear!
On top of that, we also love games that use 'weird' mechanics that we haven't seen before…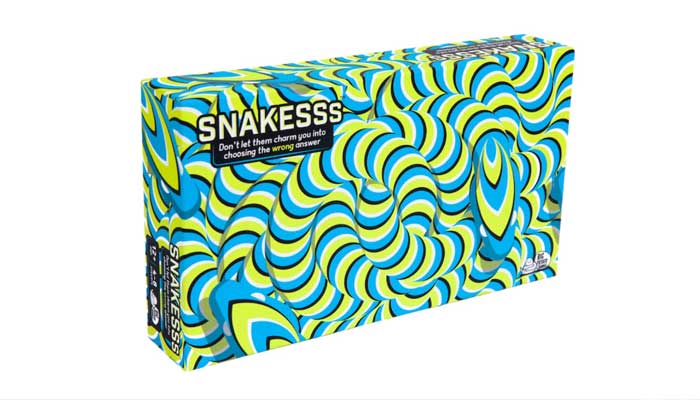 Can you give me an example?
I can give you a few! There's Snakes. That's a trivia game where some people are trying to be wrong. There's Throw Throw Burrito, which is dodgeball meets a card game, or The Sock Game… I don't even know how to describe this one but it's great!
Oh, I adore the sock game! Great example.
So basically, we're looking for super-simple, fun-to-play games with distinctive mechanics and plenty of player interaction.
Let me ask you this then, James… When inventors bring you ideas, what's the best way to pitch to you? What format do you like?
I always ask for a sell sheet to be one page, with as few words as possible. Basically, enough information to give me the general idea of the game.
A sell sheet! Old school! Is that the main course? Or an appetiser?
Oh, it's an appetiser! After that, it's always good to have a more detailed run-down of the rules; to explain the game a little deeper. And, of course, a sizzle!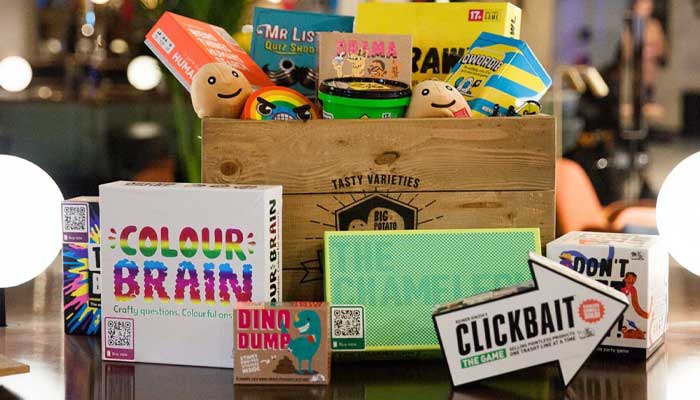 And what's your attitude towards sizzles? Are they non-negotiable?
I love sizzles! It's definitely not non-negotiable, but they always help sell the game in. Like the sell sheets, though, I always think the shorter they are, the better. These videos are supposed to give a quick, simple example of how the game works. If it takes five minutes or more to watch, it sort of defeats the point!
I completely agree! I think the toy and game industry borrowed the word 'sizzle' from media production – but some of the point got lost in transla-tion. Conversely, though, are there any things you don't like people to say or do when showing ideas?
What I don't like is when people send in prototypes to the office without asking first. Sometimes they don't even put their name! Who are you, mystery gamer?
That does seem a little peculiar! They don't want fame, they don't want money… They don't even want their prototypes back! James, we need to wrap this up, but let me ask you this… What's the most interesting object on your desk?
I've got a tiny little Bob Ross calendar on my desk…
Bob Ross? The American painter?
One and the same! The calendar was a present from Ben, our creative director. Everyday, I get a nice new picture to look at — it's the gift that keeps on giving.
Fantastic. Thanks for making time for us, James – I know how busy you are.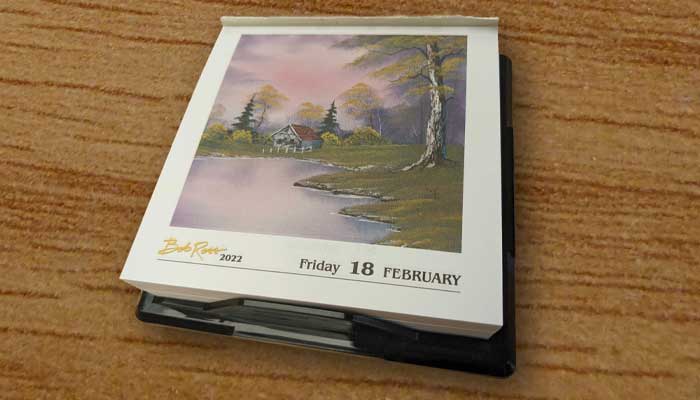 –
To stay in the loop with the latest news, interviews and features from the world of toy and game design, sign up to our weekly newsletter here