As Fat Brain Toys celebrates its 20th anniversary, co-founder Mark Carson discusses the journey so far…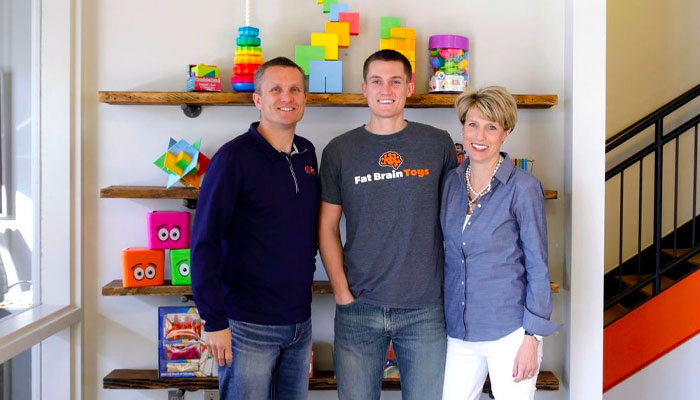 Mark, thanks for taking time out for this. To kick things off, let's go back to the very start. Fat Brain began life solely as a seller of toys, so what prompted you to launch an online toy store? And what were you doing before?
There were several big influences in our lives back in 2002. The first was my profession as a web developer, and more specifically, a web developer for a niche, e-commerce company. The second was my and Karen's proximity to entrepreneurship in our families and our desire to own our own business at some point. The third was our kids. As a parent, you inherently become invested in the foods they eat, the TV they watch, and even the toys they play with. I remember shopping for toys one Christmas and feeling disgusted about the limited choices for quality toys offered by all the mass retailers we shopped.
We wondered to ourselves, what happened to the well-designed, well-made, open-ended toys like Lincoln Logs and Erector Sets? About that same time, for his 10th birthday our son Adam received a small set of Geomag, the magnetic construction set designed in Switzerland. Geomag immediately resonated with us as the type of product that met our – apparently – lofty standards for toys.
After finding it difficult to locate other Geomag sets online, Adam suggested that we create our own website to sell Geomag. Within days of his suggestion, ToyMagnets.com was launched and we were naively christened into the toy industry.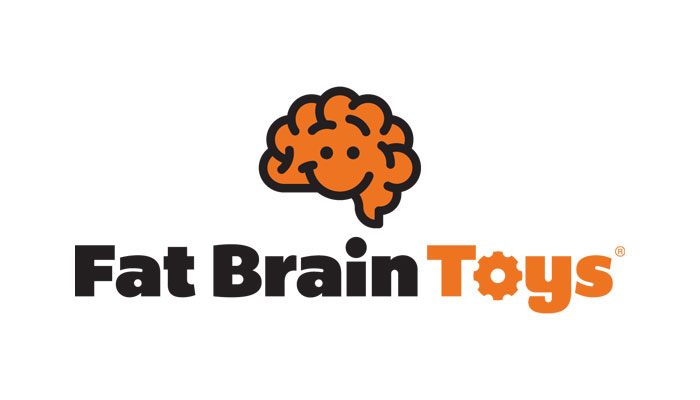 How did ToyMagnets.com become Fat Brain Toys?
Well, ToyMagnets.com was a perfect domain when targeting a specific niche like magnetic toys but it wasn't long before we decided to expand our offering to become a full-fledged online toy store focusing on educational toys and games. Recognising the importance of branding, we knew we needed a name that would catch the attention of consumers.
We set out to come up with a name that would connote 'smart toys', but in a clever, memorable way. Fat Brain Toys was really the only serious contender that came about!
In 2006 you launched the product development arm of the business. What prompted this move into making toys?
Having been in the toy business for a few years, and observing from afar how new toys were being developed and marketed, I naively thought to myself: "How hard could it be to design our own toys?" This type of oversimplified thinking is generally known as 'famous last words!'
Ha! Was it a steep learning curve?
It was a steep learning curve, but we made the fortuitous decision to work with a local plastic injection company here in Nebraska. While it was exceptionally expensive, I was able to be onsite and learn the entire manufacturing process from tooling to manufacturing to assembly. Our first original product, Dado Cubes, was a solid success and gave us the confidence to pursue more.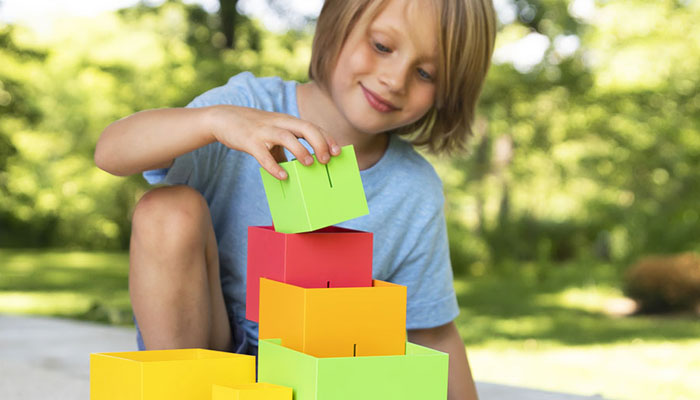 For anyone new to Dado Cubes, how would you describe the product?
Inspired by the cardboard box being inducted into the Toy Hall of Fame in 2005, I envisioned a set of nested cubes that could be stacked through the interlocking of small slits on each side, similar to a dado joint in woodworking.
Smart idea. Now, how soon after you started making toys did you begin engaging with the inventor community?
It really happened by accident initially. A customer from our website emailed us about a unique, wooden toy that they had found elsewhere, but suggested to us that "It looks like a Fat Brain item… You should sell it". After tracking down the item, we reached out to the inventor, who was a full-time teacher, but talented designer in his own right. We were quickly able to work out a royalty arrangement and launched our very first inventor item named Twig, designed by Matt Hiebert.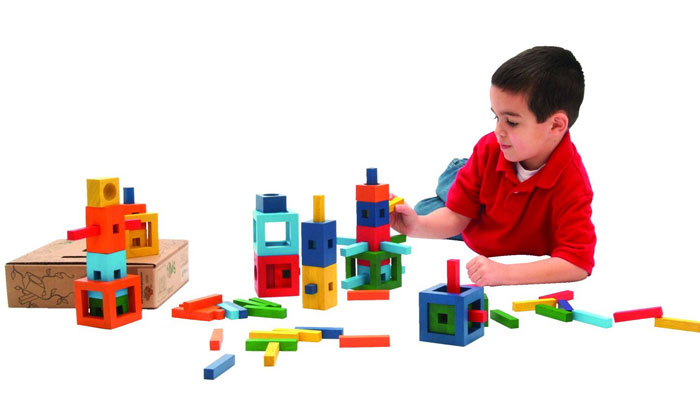 We embrace inventors to this day because they bring such a fresh, diverse mix of concepts. We play in so many different product categories, it's essential that we have access to the most innovative ideas across the entire toy and game spectrum.
What is the biggest evolution the company has gone through over the 20 years?
There have been several! Going from online retailer to toy designer and manufacturer was a big leap. Opening our first bricks and mortar store was another evolution. Adding a direct mail catalogue was yet another learning curve. But probably the biggest evolution was figuring out how to successfully compete in an online world dominated by Amazon. There are numerous mini-evolutions that we employ to remain competitive, but it is a relentless adaptation that continues to this day.
Not all toy firms make it to 20 years. What do you put your longevity down to?
It really boils down to our people. In a nod to your previous question, our ability to evolve is only as good as the willingness and capability of our people. If our people were unwilling to make the necessary changes over the years, we likely wouldn't be in business today. If we didn't have talented, dedicated, resourceful people to effect those changes, again, we likely wouldn't be here to celebrate 20 years. Our longevity will be proportionate to our ability to adapt, it's as simple as that.
Great point. Now, 2020 saw Fat Brain acquired by TOMY. Two years in, how has the partnership been?
Each of our organisations approach the industry from a different perspective, but we are kindred spirits in many ways and appreciate how those differences can inform and benefit each other.
One such example is our upcoming release of Pretendables, an innovative pretend play line developed collaboratively between TOMY and Fat Brain. Each team brought unique experiences to this development challenge, which has resulted in a really inspired product offering.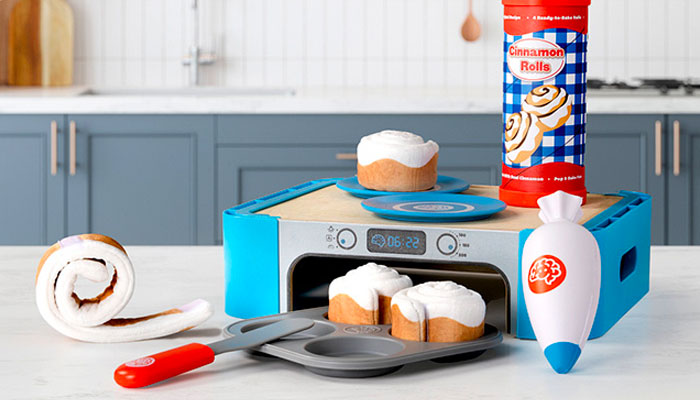 Yes, Pretendables looks great! Looking ahead, where do you want to take Fat Brain in the next few decades?
I can't wrap my head around the notion of 'decades', but what I do know is that we've built a broad, stable foundation from which many exciting things can be built. The Fat Brain brand has earned a trusted reputation from millions of consumers, and we are eager to see where that trust takes us in the years ahead.
Mark, a huge thanks for this. Let's wrap up with a quick-fire round! Most influential Fat Brain launch…
Tobbles Neo designed by Tony Morley. Winner of the prestigious ToyAward at Spielwarenmesse in 2013, Tobbles put us on the global map and launched us into the baby and toddler toy category.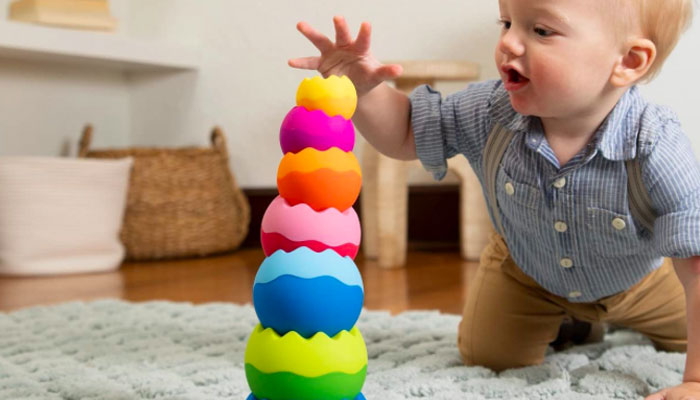 Most underrated Fat Brain launch…
Great question! I'll have to own this one! We launched Dado Bricks – a set of oversized, interlocking cardboard bricks – at the 2011 New York Toy Fair. We constructed our entire booth from Dado Bricks, built a giant display in the Javits Center lobby and we even printed t-shirts antagonising the largest toy company in the world – they had 'Our Bricks are Bigger Than Yours' printed on them! Sadly, it never took off and we discontinued the item less than two years after we launched it.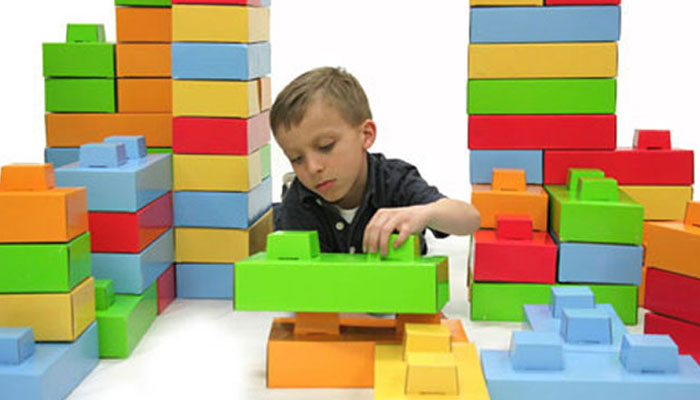 Finally, let's end on a high – most successful Fat Brain launch…
Dimpl. Designed by my son Adam, the same one who suggested that we start the company in the first place, Dimpl was one of the driving forces behind the fidget popping craze. Yes, I'm a proud father!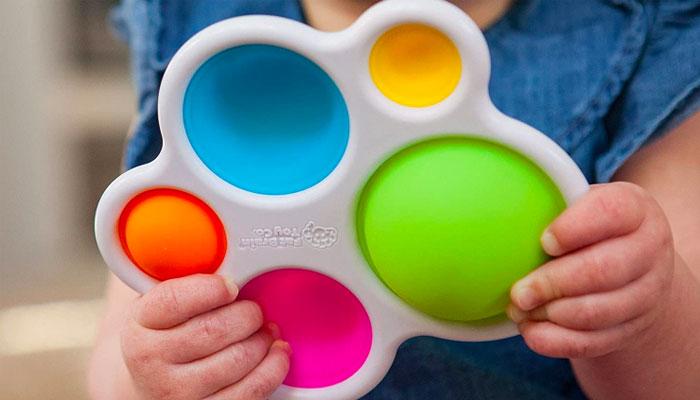 So you should be! Mark, a huge thanks and congratulations again on Fat Brains' 20th anniversary. Here's to the next 20!
–
To stay in the loop with the latest news, interviews and features from the world of toy and game design, sign up to our weekly newsletter here