Asmodee launches Access+, a studio dedicated to adapting its games for players with cognitive disorders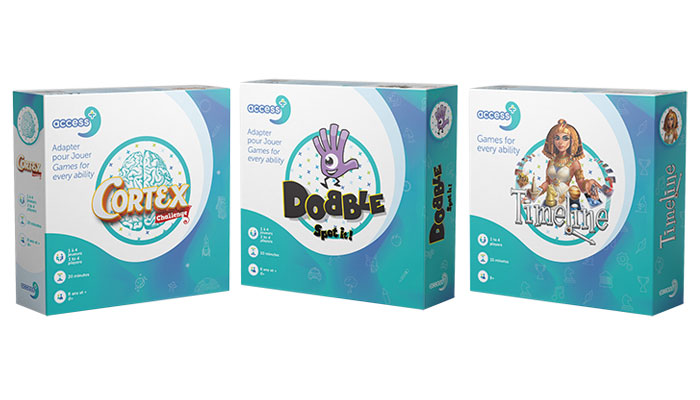 Asmodee has launched Access+, a new studio dedicated to adapting Asmodee's popular titles for players with cognitive disorders.
Created in partnership with an external scientific committee of care professionals using clinical data from Asmodee Research, the first raft of revamped games to come from Access+ are versions of Dobble, Cortex and Timeline.
The cards in the Access+ games are bigger and thicker for easier handling, while the challenges in this version of Cortex have been carefully selected to make them accessible to as many people as possible.
"Over several years, Asmodee has invested in scientific research to demonstrate the societal impact board games can have," said Mikaël Le Bourhis, head of Asmodee Research.
"Now we're ready to put that research into practice with Access+, creating games that are not only fun to play but provide real, tested benefits to those with special needs, starting with cognitive impairment."
Stéphane Carville, CEO of Asmodee, added: "We launched Access+ because at Asmodee, we believe board games are universal. By starting to adapt some of our most popular titles to everyone's needs, we can strive to make board games as inclusive and accessible as possible.
"As an industry leader, we want to create products that can truly make a difference in people's lives. Playing board games is a social activity and Access+ titles allow families and friends to re-introduce the fun of board games to their loved ones with special needs, creating moments of happiness that can only come from shared experiences."
All three Access+ games will be available in France, Belgium and Canada in late 2022 and worldwide in 2023. Each game comes with a booklet presenting the benefits of playing that particular game, written by scientific experts.
–
To stay in the loop with the latest news, interviews and features from the world of toy and game design, sign up to our weekly newsletter here