Asmodee UK to debut new games at Board Game Club take-over this month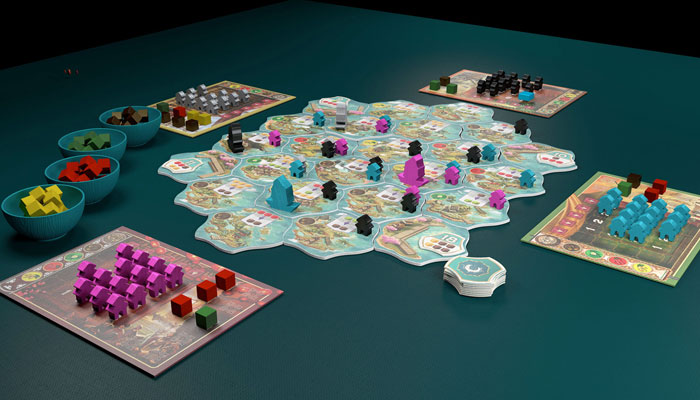 Asmodee UK will stage a total brand take-over of Board Game Club at Soho's exclusive Century Club on Wednesday July 18th.
As well as featuring demonstrations of games from its Modern Classics and Fun Fast Games ranges, the night will also showcase the hottest new titles including Ticket to Ride New York, Decrypto and Century Eastern Wonders.
Guests can also take part in some exclusive first-plays of various new upcoming tabletop titles too.
"We're looking forward to staging our second total take-over of Board Game Club," said Asmodee UK's Ben Hogg.
"It's the perfect place to demo our Modern Classics and Fun Fast Games plus we're excited to share some hot-off-the-press new titles too. As ever, our expert team will be on-hand to guide guests through the various games and we're confident of having something to suit every taste."
The night's gaming menu will also feature a selection of the very best titles from Coiledspring Games – including Age of Giants, the new Kingdomino expansion and Sneaky Cards, the play it forward scavenger hunt.
There'll also be the chance to check out some of Asmodee UK's more specialist games, as well as the opportunity to get hands on with Asmodee Digital's app versions of its tabletop hits.
Board Game Club co-founder, Playtime PR's Lesley Singleton added: "This promises to be a really special night for our guests, many of whom are already huge fans of these titles. We're looking forward to welcoming Asmodee UK's demonstrators and seeing guests explore the vast variety on offer from the brand."
This event is strictly guest list only and spaces are limited. Please email boardgameclub@playtimepr.com to add your name.