Asmodee UK teams with Warner Bros for Harry Potter Dobble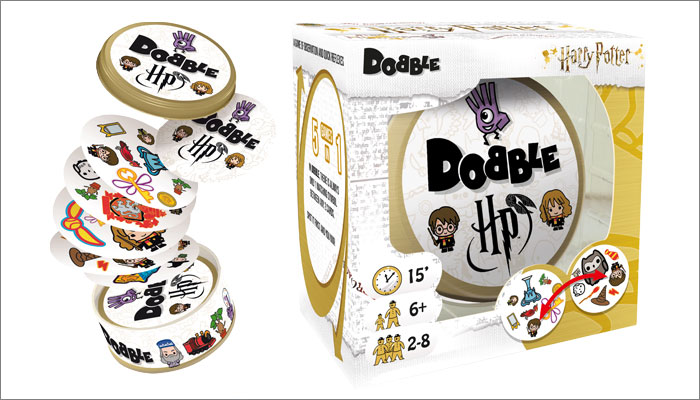 Asmodee UK has partnered with Warner Bros. Consumer Products to launch Harry Potter Dobble.
The new Wizarding World edition of the UK's biggest-selling game of 2018 will see Harry Potter fans tasked with picking out the matches among stylised images of Harry Potter, Hermione Granger and Ron Weasley, as well as wands, creatures, Hogwarts house crests and more.
"Harry Potter Dobble is a fantastic addition to the Dobble series and brings  together a top gaming brand with a superb  licence,"said Asmodee UK's marketing manager, Ben Hogg.
"We are confident that it will be a big hit with fans of both properties."
Dobble has now sold over 1 million copies in the UK. Harry Potter Dobble launch at retail in Summer 2019.