Asmodee's Dobble named UK's biggest-selling game of 2018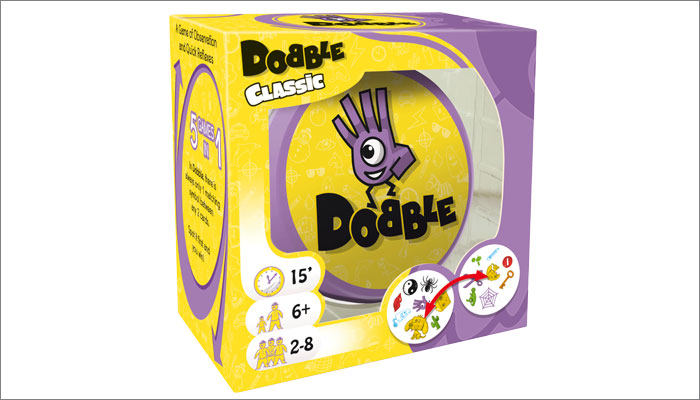 Asmodee's Dobble was the UK's biggest-selling game of 2018.
Co-created by Denis Blanchot, Guillaume Gille-Naves, Igor Polouchine, Dobble recently sold its one-millionth copy in the UK and has grown strongly every year since its arrival on the scene in 2011.
The game's strong year was highlighted in NPD's year-to-date December data, which placed Dobble as the clear number-one-selling game by value after year-on-year growth of 24%.
The milestones follow Dobble's recognition as the Game of the Year award at 2018's Toy Industry Awards, and the brand has also benefited from licensed editions like Disney Princess Dobble, versions that focus on children with Dobble Kids, plus travel-friendly takes such as the waterproof Dobble Beach.