Asmodee's Gregory Benassar and Beatrice De La Rochefoucauld on three ways to bring brands into board games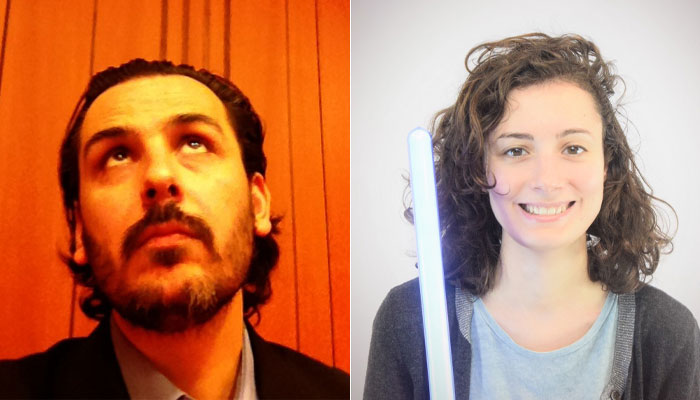 Guys, I'm delighted to connect. Gregory, let's start with you. How did you find yourself working in games industry? Were you always a game fan?
Gregory Benassar, Head of New Business, Asmodee: I was your typical introverted kid, playing Dungeons & Dragons. Once I discovered it, that's all I wanted to do, so I've played D&D since I was 12. I was also the 'President' of our RPG club… I was so cool and had a lot of friends, and girlfriends, obviously!
I then discovered Magic: The Gathering and became a pro player; I loved that game. So, D&D and Magic was my life up to my mid-twenties, then I had to find a real job because I had a girlfriend! I got approached by people to design trading card games – at the time they were very trendy and everyone had to have a TCG.
I went to Panini and sold them a concept around a football TCG. Then I joined Panini as a Product Manager, where I discovered the licensing industry. I designed other TCGs as a freelancer, and then I discovered a small thing called Yu-Gi-Oh! Nico Blauw, who was the sole employee of Upper Deck Europe at the time, came to me and said we should work together. So, I joined him for 11 years of craziness at Upper Deck launching and managing Yu-Gi-Oh!
At one point we decided to diversify and do toys, so I took a plane to Hong Kong for the fair and knocked on every door, in every building, for three weeks. I got lucky to meet the Spin Master guys in their early days. I'd heard about Bakugan and told Nico we should take it. It was huge and we looked after it for Spin Master in a few European countries. Then I started BOTI with Nico, and then eight years ago I got an offer from Asmodee. I knew the industry was growing fast and I wanted to be part of the story, so I joined the team.
Now, with Beatrice's help, we're getting Asmodee into licensing in a bigger way. Before, licensing for Asmodee meant doing games around Star Wars and The Lord of the Rings. Anything else was a bit dubious… We fought hard to convince the company to expand their horizons on this and now we're working with everyone, on worldwide contracts. We've also launched a couple of studios dedicated to designing games, on demand, for big licensors like Netflix.
Yes, we'll talk about that range in a bit – it looks great. Beatrice – how did you enter this space?
Beatrice De La Rochefoucauld, Licensing & New Business Manager, Asmodee: My story will be shorter because I am a bit younger than Greg!
Ha! Only a bit younger, let's stress that!
BDLR: Ha! Well, while I was actually not particularly into games, but I was a big Disney fan. At first I wanted to work at Disney, and this is what I did for six years. I worked for Disney Channel, doing marketing and a bit of production too. Then I moved into the consumer products side, first in the publishing department and then into toys, looking after arts & crafts, stationery and games. That's where I discovered Asmodee. I worked with Asmodee and then the opportunity came up to join Asmodee, licensing in.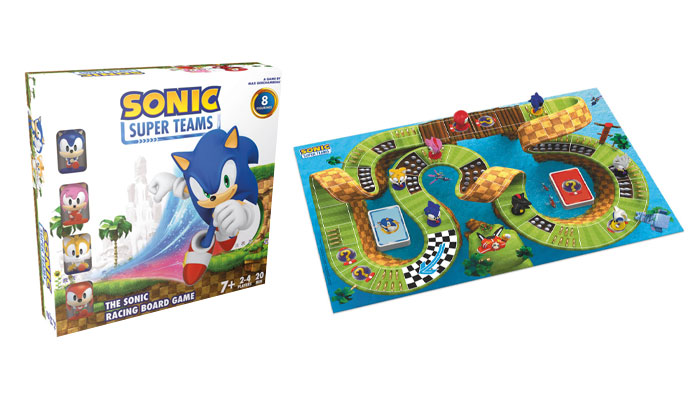 Looking at some of your recent launches, you've done games for brands like The Queen's Gambit, Sonic and Squid Game. What is it about these kinds of IP that makes them perfect for a board game adaptation?
GB: There's a few answers to this. One relates to trends. You want to try to be first to market with a brand when it takes off. You want to connect with a brand's untapped community and design a game that talks to that fanbase. It's something that the team at Forrest-Pruzan Creative – now Funko Games – are pristine at doing, with things like their Bob Ross game.
Another answer is that our studios will sometimes have a creative vision, and they think they can design and deliver something to the public that's really true to a big universe. That's what our Fantasy Flight Games studio does. Here you need a brand with a big universe and a big fanbase that cares about the specific details. Star Wars, Star Trek, The Lord of the Rings… The price of these games tends to be bigger, and they're real experiences.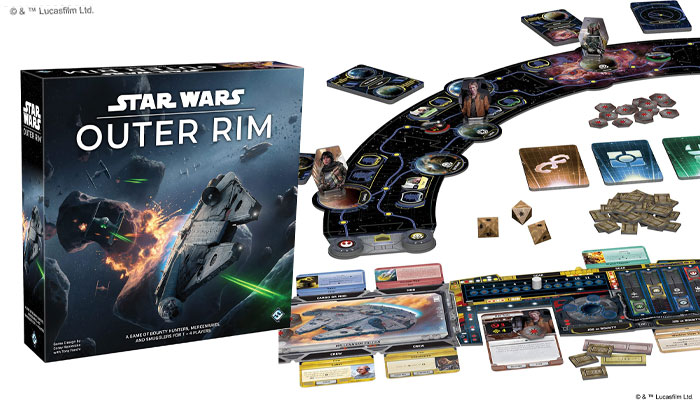 So, there's the trend-first approach, the big brand experience approach… Any others?
GB: Yes, there's also games where you have an existing format – like Dobble – that can be easily adapted to any brand, whether it's Paw Patrol or Disney Princess. These games don't cost a lot of money, but it's a big part of the licensing business. In this area, we're much more comparable to the likes of Hasbro and Mattel.
Great stuff. And what's your creative process behind bringing a brand into board games?
BDLR: Well, generally speaking, it's far easier to work on a licence that our studios love. They spend so much time developing these games, so it's easier if someone at the studio loves the licence.
In terms of how we work with brands, we have three ways of working. The first is character add-ons like when we do licensed versions of Dobble. There's no change in gameplay, it's all based around a brand's graphic assets. For this, we need a style guide that fits Dobble well. This is the easiest way. One of our biggest successes for this approach was Harry Potter Dobble. The style guide was really cute and it was a great fit for the game.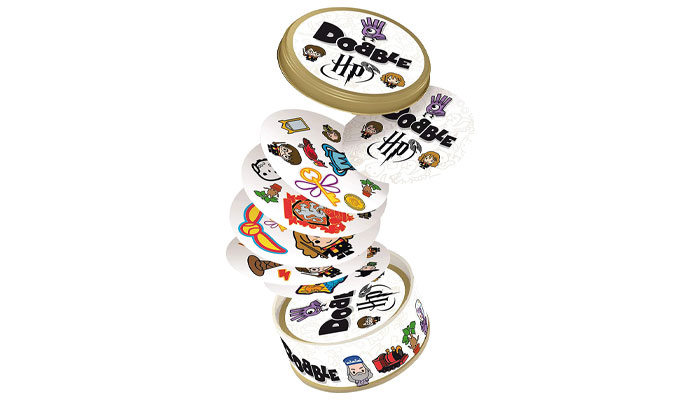 The other way is to adapt our famous games into another IP, where the gameplay reflects the brand. We've done this with Unlock: Star Wars, Jungle Speed: Koh-Lanta, Time's Up: Harry Potter and Disney Villains: Gathering of the Wicked – which was based on Werewolves of Miller's Hollow. With these, we capitalise on games and gameplay that people love, while adapting these games to different popular franchises.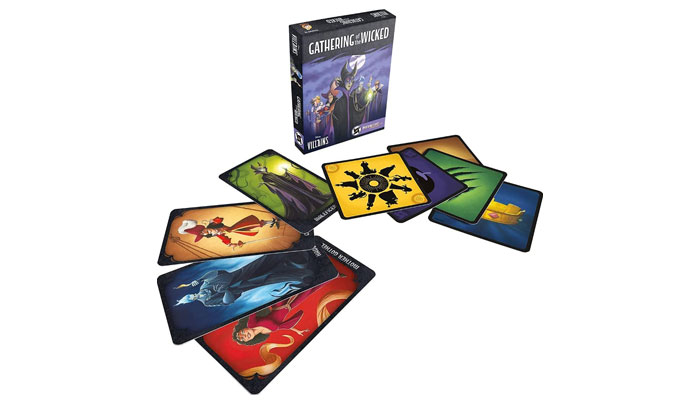 The third way is to design a completely bespoke game. We've done lots of these, most recently with our Netflix range covering Ozark, Stranger Things and Squid Game. With this, we fully develop the game around an IP, so it's a unique experience. This is what our Mixlore studio focuses on. They've created games for Top Gun and The Shining in the past.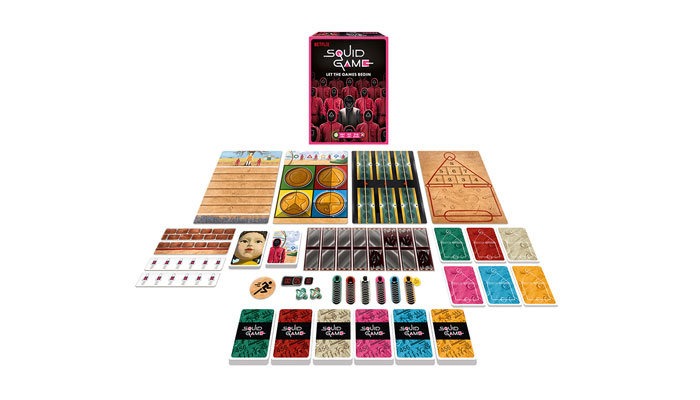 On that third approach, how do you ensure you're designing an authentic experience that will resonate with fans?
BDLR: The idea for these games comes from the IP itself, so it's quite easy to stay true to the brands in this sense. For example, with our Queen's Gambit game, the designers came to us with the idea because they love the show. Being fans of the show themselves, it meant they were able to conjure an idea that would appeal to other fans. We also work very closely with the licensors, so they also help us find an angle that will please everyone.
GB: The beauty with Asmodee is that we're game designers. Everyone here is a game fanatic. It's a big strength when it comes to iteration. Our company is not run by marketing; no-one tells any creative what they have to do. It's pure creative work. Even myself, having a design background, means I can react and modify designs on the spot when liaising with brand owners. Brand owners know they're dealing with passionate experts when they work with us.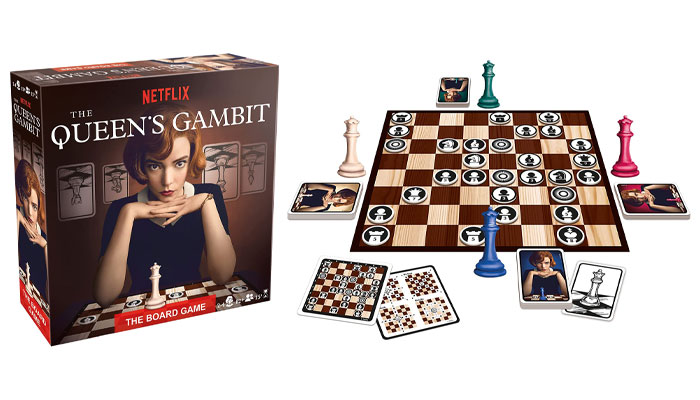 Not all licensing execs at brand owners will play board games or be familiar with modern tabletop experiences. Do you have to convince or educate these corners of the industry about the potential of the tabletop space?
GB: It happens from time to time, but the bigger the brand, the less it happens. Most of them don't actually care about the gameplay. You're just one of the many contracts they have to deal with, unless they happen to have a passion for games. And I should stress, this is fine and understandable.
The difficulty is more around designing gameplay that's right for the audience you're aiming at. Look at something like Flamme Rouge, which is an excellent game. I'm not sure if branding it with an IP like Tour de France would actually boost its sales. The average Tour de France fan might find Flamme Rouge horrible because they're not hobby gamers. They would go into that game and it might be three steps too high for them. It would be better to design a game that would be enjoyed by Tour de France fans of all gameplay experience. It's a difficult thing for us internally, because we have such high standards in terms of what a good game is.
Are you open to game designers coming to you with ideas for licensed games, or do you identify brands and then reach out to inventors?
GB: Both! It's about being curious and open minded; we love to be surprised. We are just two brains, so the more we can bring into the conversation, the better the conversation is going to be. It would be very pretentious to think we have all the best ideas; it's simply not true. So yes, we're open to designers.
To address the second part of the question, if we have someone like Walmart telling us "We're open to a range of games, but we need it by this date", you end up with a very slim amount of time to design some games. We work with designers and licensors in parallel, and in this instance, we'd go to passionate designers who we know can deliver on time. In these cases, I can't go to the market and say, "Hey guys, does anyone have an idea for this brand?' because I don't have the time.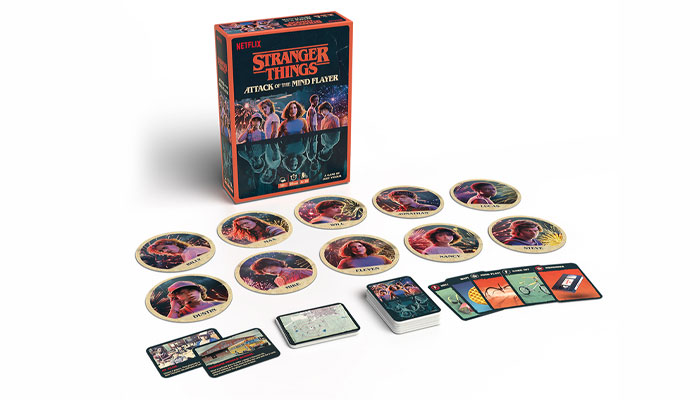 To that speed element, some brands burn bright and fast. How do you gauge the long-term appeal of a brand? And how important is that when choosing which brands to bring into board games?
BDLR: It's a good question. It's very challenging because developing and producing a game can be a long process, but you don't want to miss a trend. With someone like Disney, we prefer to work on franchises that we know will be popular forever. So rather than doing a Moana game, we'll do a Disney Princess game.
That said, we can also work very fast. The Netflix opportunity is a good example of this. We saw the trend around The Queen's Gambit so wanted to do a game for it. Netflix, at first, were not keen, because they knew it wasn't going to have a second season, so there'd be no marketing once the game landed on shelves. It was a risk, but one we decided to take because people that love the show will still love it, even once the trend goes away.
We've spoken a lot about movies and TV shows, but what about other brands… Whether it's Eurovision or Ben & Jerry's, do you see potential for games outside of the core entertainment brands?
GB: We look at everything, but it's easier to walk on the big roads. Again, it comes down to new business. We want to find unexpected gems; I like to be right when people think I'm wrong! But yes, we want to surprise people. In our field of 'modern board games', you have 50 new games released every week worldwide. It's exploding, but no-one has the time to consume all of them. Surprising people is a way to make an event out of a game launch, and that can come from the IP.
BDLR: Asmodee's motto is: 'Great games. Amazing stories.' Stories are really important for us and that's why movies and TV shows are a natural fit for games, but we're not solely focused on those. The other side of that is that we feel there's a game for every gamer. For a game like Dobble, we need a brand that's visually strong, and a brand like Eurovision could be interesting for that. We've also developed Dobble games recently around football clubs like Arsenal, Manchester City, Chelsea and Liverpool.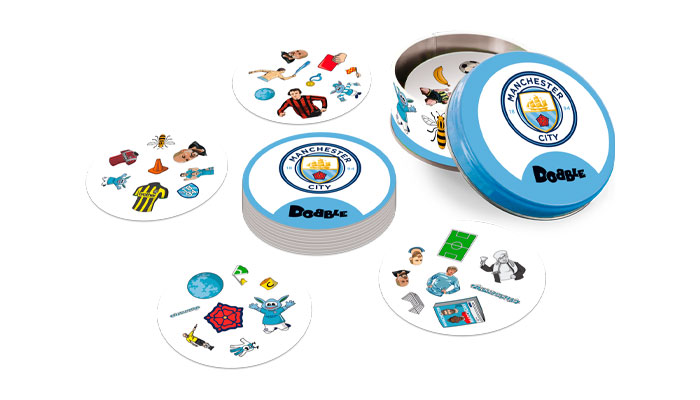 Guys, I have one last question. What do you do to fuel your creativity?
BDLR: What's great about our job is that we can be inspired by anything we do in our free time. Watching a series or movie you can have an idea, but also speaking with other people at our studios fuels creativity for me.
GB: I'd say passion and meeting people. You want to work with passionate people; it gives you energy and takes you the extra mile. We have to convince people outside of the company that we are the right partner, and we have to convince people within the company that these are the right opportunities. We are constantly selling, and to do that we have to champion what we do. Beatrice is crazy about English football and that Dobble range was her project. It was not easier to sort contracts with all those clubs, but her passion made it happen.
My motto is that I'm paid to fail. The moment you start to think you're paid to succeed; you don't do anything wrong. You do things that are supposed to happen, the way they're supposed to happen. This is fine, but it's not our job. Our job is to be passionate and take educated risks.
Guys, this has been fantastically enlightening. Thanks again.
–
To stay in the loop with the latest news, interviews and features from the world of toy and game design, sign up to our weekly newsletter here