Autumn Fair teams with Products of Change for educational sessions and workshops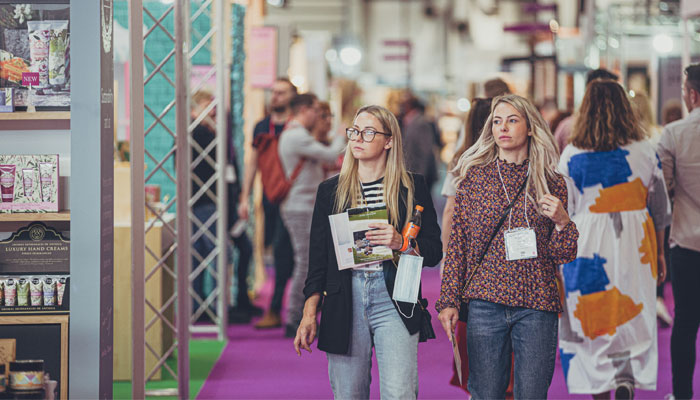 Autumn Fair is partnering with Products of Change to deliver a series of educational sessions and workshops for attendees.
The content fuels part of Autumn Fair's Power of One campaign, designed to 'empower and energise retailers and consumers to change the future of retail, one step at a time'.
Products of Change will be delivering one-on-one and group sessions and practice guides for attendees keen to learn how to better align their business or products with core sustainability measures.
"As the conversation surrounding sustainability within the retail and consumer product sectors deepens, so too has our commitment to supporting the journey of our community," said Autumn Fair's Event Director, Daniel Mayhew.
"Power of One creates a forum to educate and inspire, and our strategic partnership with Products of Change enables us to provide much-needed educational sessions and workshops for our visitors to learn how they can make changes, to talk about what needs to be done to change the future, what already is being done, and how to support customers to take the right steps in becoming more sustainable."
Helena Mansell-Stopher, Founder of Products of Change, added: "With a breadth of partners across multiple categories including brand owners, manufacturers, and retailers, Products of Change is extremely proud to partner with Autumn Fair this year to offer a cross-category expertise on implementing better sustainability and driving positive change across business.
"With audience demand for more sustainable products and more ethical business in general greater than it has ever been, and with so many companies implementing so many fantastically forward-thinking business practices already, we're very excited to be able to play our part in the transition to a more sustainable – and regenerative – future for businesses, people, and the planet. We look forward to welcoming visitors to our stand in Hall 6 H40."
Find out more at Products of change – Autumn Fair 2022.
–
To stay in the loop with the latest news, interviews and features from the world of toy and game design, sign up to our weekly newsletter here