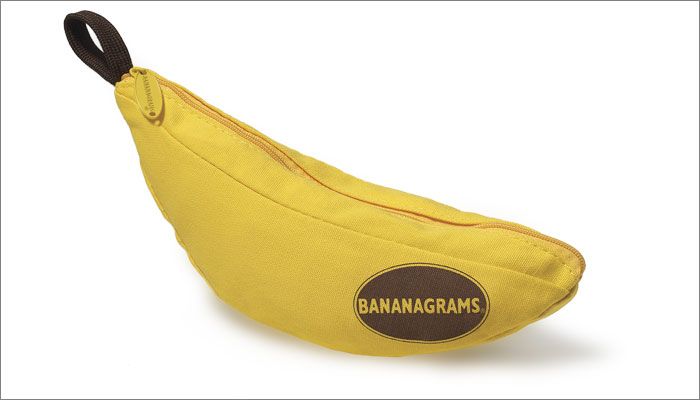 Bananagrams has seen an impressive year-on-year growth for Q1 in the UK of 34.8%, according to NPD data.
The increase in sales comes exactly one year after Asmodee became the official UK supplier for the hit word.
A key part of Bananagrams' continuing growth is a long-term strategy of exposure to creative talent such as writers, producers and actors. This has resulted in a number of high-profile appearances in TV shows and movies, including Peter Rabbit, Catastrophe, Neighbours, Orange is the New Black, Billions and Black-ish.
"I'm delighted to see UK sales of Bananagrams soar this year," said Rena Nathanson, top banana at Bananagrams.
"The whole team at Asmodee has a fantastic understanding of our game and where it fits in the market, so it's no surprise that – in their caring hands – the game is flying off shelves and reaffirming its position as an evergreen favourite."