Bandai Namco debuts new AR-infused play kit, tori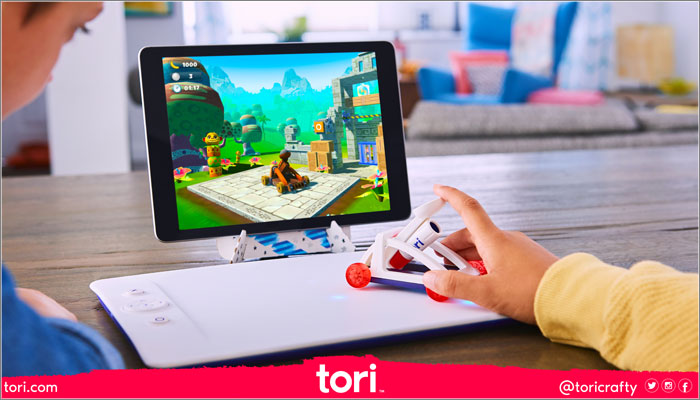 Bandai Namco Entertainment has debuted tori, an AR kit for kids that allows their real-world creations to come to life in the digital world.
Utilising ISKN's Mirror Play AR technology, kids can transport their phsyical tori Wand, tori Catapult and tori Spacecraft into digital worlds by using the tori board.
"We believe in creative, playful and active methods that develop activities where problem solving, creativity and concentration are at their core," said Herve Hoerdt, SVP of Marketing, Digital & Content at Bandai Namco Entertainment Europe.
"In such regard, tori allows kids to have fun and express their personality through creative and interactive experiences with a perfect balance between on and off-screen time."
Timothée Jobert, ISKN co-founder and CXO, added: "We've always imagined our augmented interaction technology as a user-friendly means to spark creativity and emotion. Collaborating with Bandai Namco Entertainment was the opportunity to bring fun, magic and imagination to everyone."
The tori Explorer Pack will be released on October 2nd.
Check out tori in action below: