Batman 80th to sponsor Design Icon award at Play Creators Awards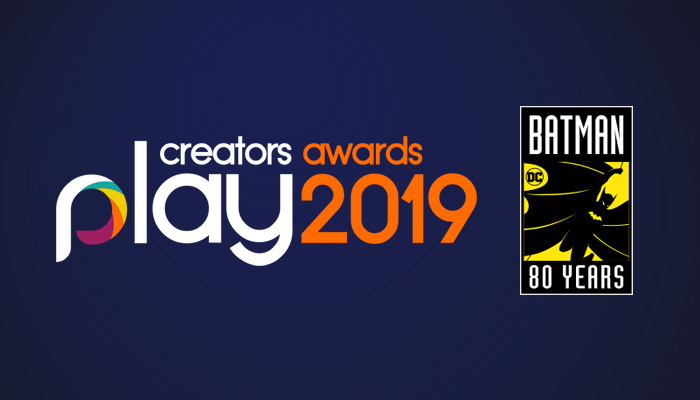 Warner Bros. will be sponsoring the Design Icon award at this year's Play Creators Awards.
Warner Bros. UK is currently celebrating the 80th anniversary of the iconic DC character, and representatives from the firm will be presenting the Design Icon award – the final accolade of the evening – at next month's event.
Taking place next week, on the evening of Monday, September 2nd 2019 at Under The Bridge (Stamford Bridge), the Play Creators Awards celebrates figures in the toy and game design community that have excelled over the last 12 months.
The Design Icon award celebrates an iconic figure in the toy space that has helped shape the industry, truly leaving their footprint in the world of toy and game design.
"Batman is a pop culture icon, and has been a titan of the toy space for decades, so we're delighted to have Warner Bros. involved in the Awards during the character's 80th anniversary celebrations," said Mojo Nation co-founder Adam Butler.
For information on securing tickets to this year's Play Creators Awards, head to: www.playcreatorsawards.com