Battlestar Galactica designer Corey Konieczka leaves Fantasy Flight to set up new studio, Unexpected Games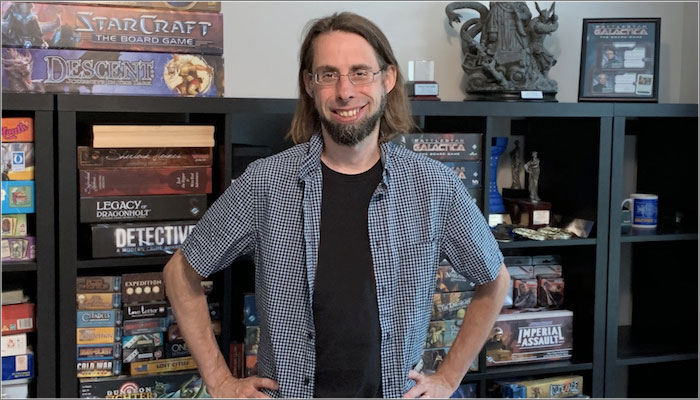 Corey Konieczka has left his role as VP of R&D at Fantasy Flight Games to launch a brand new studio with Asmodee USA called Unexpected Games.
Konieczka joined the team at Fantasy Flight Games in 2005 and is best-known for his work on such games spanning Battlestar Galactica: The Board Game, Star Wars: Rebellion, and Mansions of Madness: First Edition.
The philosophy behind Unexpected Games arose from Konieczka's desire for a studio focused on innovation and idea incubation.
"Our goal is to create games that are novel, fun, and accessible," said Konieczka.
"We hope to surprise people and create experiences that they've never had before. I am extremely excited by this opportunity, and I can't wait to build a whole new catalogue of unique game experiences that are innovative and, of course, fun!"
Steve Horvath, Head of Publishing for Asmodee USA, added: "Corey has continued to impress me with his innovative and immersive game design over the decade. We have worked together closely and what I have seen so far of his first game under Unexpected Games is exciting and will get a lot of attention."
The first title from Unexpected Games is expected to release in 2020 and will be 'a multilayered experience that tells a story in a unique way'.