Beasts of Balance Development Diary #1: Prototyping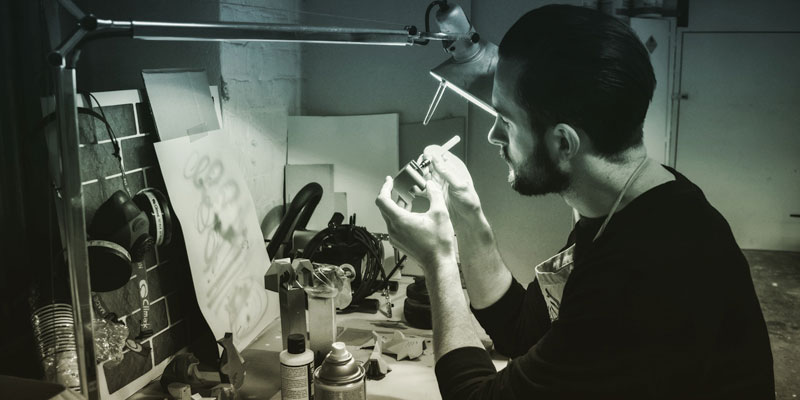 In the first of a new series lifting the lid on the development process behind Sensible Object's new edition of Beasts of Balance, the firm's lead designer – Tim Burrell-Saward – talks us through the prototyping stage of its award-winning augmented reality stacking game.
The product team here at Sensible Object works somewhat like a mildly dysfunctional family. We can disagree about anything and everything: from huge, game-defining decisions like core mechanic choices all the way down to whether dragons can vomit lava. That's right; we had an actual argument about whether dragons can vomit lava. Official line: they can.
This way of working came about because, to be frank, we've been running at 100 miles an hour since the day we started the company and simply didn't have the capacity to stop and define proper working practises.
When you're an unknown, unproven studio trying to make something ridiculously ambitious, to a tight deadline and to an even tighter budget, you find yourself having to sprint a marathon.
Once we'd hobbled over the finish line (having successfully Kickstarted, manufactured and shipped our award-winning, digital-physical hybrid game Beasts of Balance), we took a moment to examine the ways in which we approach the various aspects of the creative side to the studio, keen to reduce unnecessary friction, improve efficiency and generally ensure everyone enjoys themselves. We're making games after all, and that should be fun.
The concept phase of any project is always the point where creative teams can most easily run into issues, as so much of it can come down to personal opinion. With these kinds of discussions it tends to be difficult for all sides to subjectively quantify their standpoints, so we felt it was important that we took a little time to define proper frameworks to work within.
And after a fair bit of trial and error, we've been trialling a version of Google's Design Sprint system, mixed in with some good housekeeping advice from respected sources such as IDEO. We're still adapting them to fit our needs, but they seem to be helping.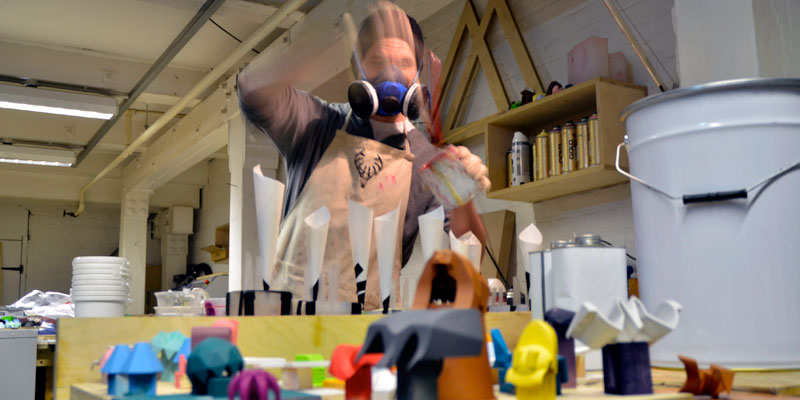 Our concept development work usually runs in two simultaneous tracks. Game concepts typically begin life as a series of lo-fi paper prototypes, allowing for quick play testing and iteration, but there inevitably comes the point where things need to move to digital. MVPs are made as quickly as the complexity of the mechanics and interaction methods will allow, in order that playtesting can continue. Generally the more playthroughs you run, the better the end product, so we try to cram in as many as we can.
In conjunction with this is the physical concept process, which follows a similar cadence. Simple placeholders are used in the early days (in the case of Beasts of Balance, literal bits of wood and plasticine).
After this, the 3D design process starts, employing 3D printers to produce lots of quick and dirty iterations. Typically these are very rough prototypes, but they're great for feeling out the concept space and progressing ideas quickly and fluidly. Electronics prototyping mirrors this, usually beginning on prototyping platforms like Arduino or Raspberry Pi before moving on to custom component fabrication.
It can be easy for these very different disciplines to splinter and diverge, especially given the speed in which all of this is taking place, so having a solid framework of processes to default back to helps keep things on track (and also keeps our stress levels just about manageable).
Once we have a concept we're happy with, the next step is to move onto design proper. But that's a story for another time…
Tim Burrell-Saward is a founding studio member of Sensible Object and lead designer for Beasts of Balance.
Check out the Kickstarter campaign for the new edition of Beasts of Balance here.