Big G Creative debuts new games, Cluckle and Corner Crush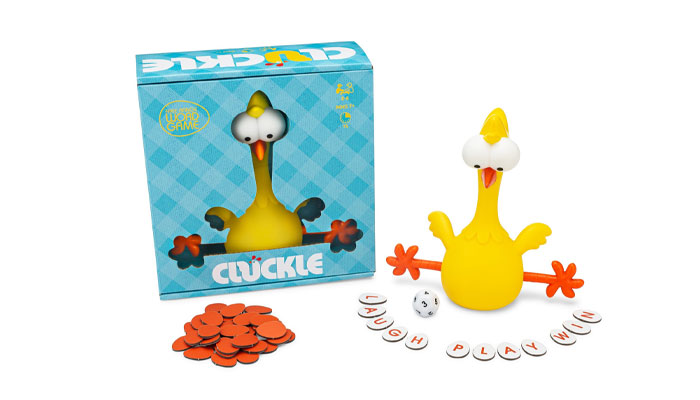 Big G Creative has launched two new games, Cluckle and Corner Crush.
Cluckle – invented by Big Ideas' Simon Skelton and Ruth Elliott and Tricky's Geoff House – is a fast-paced word game with a dice-popping chicken.
Players squeeze the chicken to pop out the die and race to flip egg tiles to see which letters they have to play with. Players then scramble their egg tiles to see who can make a word the fastest, then quickly grab the chicken to win the round.
Elsewhere Corner Crush, from inventors Christopher Nelson and Bill Ward, takes four in a row to a new level as players drop tokens into a rotating tower and play around the corners to score four in a row.
"With Corner Crush and Cluckle, we've taken popular, classic game play and elevated the fun factor," said Steven Anne, Creative Director at Big G Creative.
"Kids will want to play these games over and over, and parents will enjoy them just as much."
—
To stay in the loop with the latest news, interviews and features from the world of toy and game design, sign up to our weekly newsletter here