Big Ideas' Ruth Elliott on Deface Race, Whoopee Duck – and winning an I.D.I.O.T. award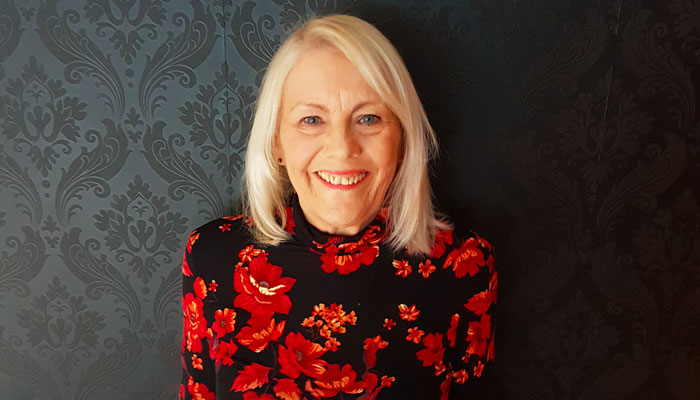 Ruth, it's always great to catch up. To kick us off, how did you find you way into toy and game invention? Was it always on the cards?
I always loved drawing and creating things. My idea of heaven as a child was some cardboard and a roll of Sellotape! I studied graphics at art college and everything I did had a toyetic element – even my thesis was on teddy bears!
I'll have to give that a read one day! And did you get a job in toys straight away?
Sort of! My first job was with an advertising agency working on packaging and TV advertising for Denys Fisher Toys. It was a brilliant insight into how marketable toy concepts were. Soon I was involved in game development too and found I really loved it.
A couple of years later I left the agency with two extremely talented guys and Carterbench was born. They were real boom years in the development business and it was a wonderful experience. One of my favourite design projects was working with Bluebird Toys and the legendary Torquil Norman on Big Yellow Teapot. I still have a pristine boxed sample in the loft!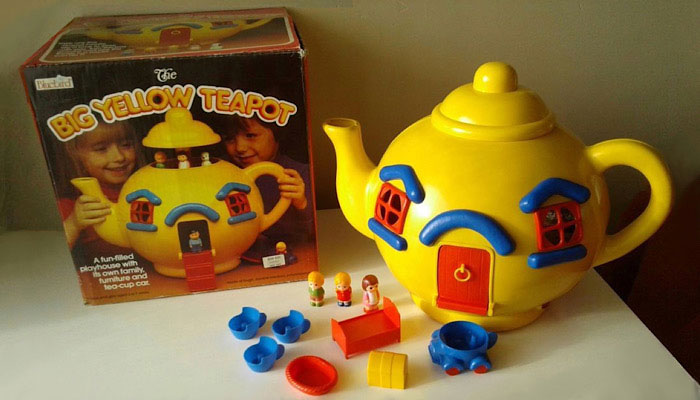 Amazing! A properly iconic toy. Now, you're one half of the wonderful Big Ideas – what led you and Simon to launch the company?
Having worked with the extremely talented Simon Skelton at Carterbench – and finding we made a great team – we decided to start Big Ideas. Our first big license was Rumble In The Jungle, quickly followed by the Cinderella Magic Slipper game, the Disney Mickey Mote and Jolly Octopus to name a few.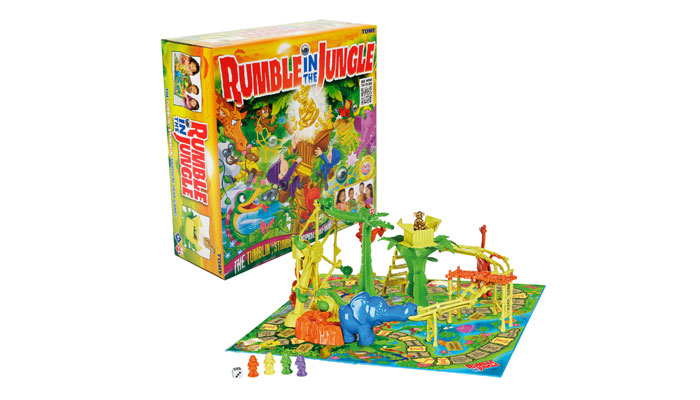 Has your approach to inventing changed in any significant way over the years?
It definitely has! Now more than ever it's important to research the market, understand kids, keep an eye on trends and be different… It's a tough job getting a winner. And price is now the key issue on everyone's mind; it's no longer good enough to have a great idea.
Also, presentations are now vitally important; a scribble rarely does the job now… Pitching to inventor relations execs means your idea has to stand on its own two feet when you are not going to be there to talk it through with internal teams.
On that, you've done plenty of pitching to IR execs over the years, so what do you think is the key to successful inventor relations?
The key to a good relationship is, like all relationships, listening, honest discussions and feedback. And if it's a 'No', take it gracefully and learn from it! Rejection is part of the game – you will undoubtedly get more 'No's than 'Yes's'… Remember, one company's 'no' can be another company's 'yes'.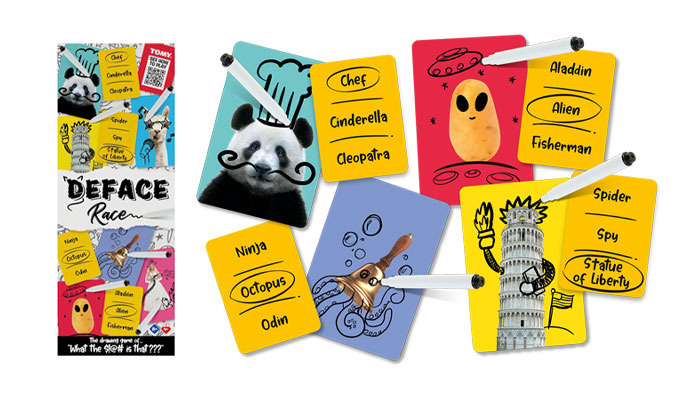 I wanted to dive into a recent launch of yours: Deface Race – a fun, pacey drawing game with TOMY. How did this come about?
We worked on this with Geoff House at Tricky. Working with Geoff is a dream; he is such a brilliant inventor and designer. Anyway, most inventors are great doodlers. I regularly deface magazines – there's something satisfying about adding glasses or moustaches to a photo of someone…
If you ever do mine, be generous with the hairline!
Ha! I will! So with Deface Race, we wanted to take that a stage further and we turned it into a terrific game. It's something everyone 'gets' so easily! Whoopee Duck is another recent development with Geoff.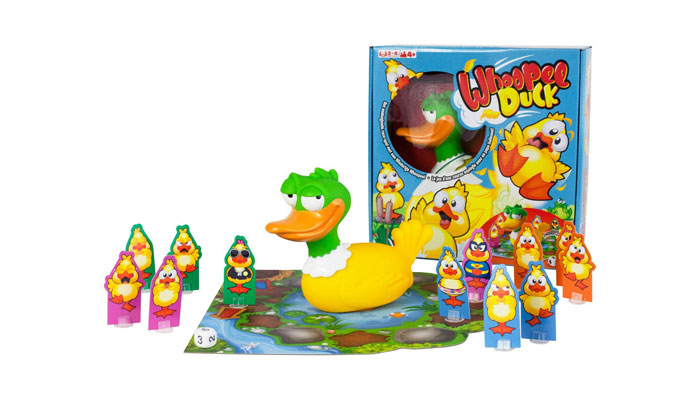 That one is a lot of fun too! I also wanted to mention that you're an I.D.I.O.T. winner! What did winning the award mean to you?
I was delighted to be honoured at the Inventors' Dinner event and join the elite I.D.I.O.T. group! It's fantastic to be recognised by your peers in the industry and it's particularly satisfying for the award to go to a 'back room' person.
When I won the award in 2016, I was surprised to find I was only the fourth woman to win, in comparison to 38 men! At that time I said I would like to see that change. Since then I'm thrilled to see the wonderful Mary Couzin and fabulous Tanya Thompson have been awarded the coveted IDIOT medal.
Absolutely. And as you mentioned, the award is given out at the annual Inventors Dinner. For anyone that hasn't been before, what makes it a special event?
The dinner is a great opportunity for toy inventors to get together informally during the UK Toy Fair with representatives from the toy companies. Since the first dinner in 1984, hundreds of inventors and toy company execs have taken the opportunity to get to know each other and catch up with old friends over a good meal and some fun games and activities. And it's always at a different venue each year – one that's not a dining location for the general public, such as London Dungeon, Design Museum, Clink Prison, Churchill War Rooms, Law Society and KidZania.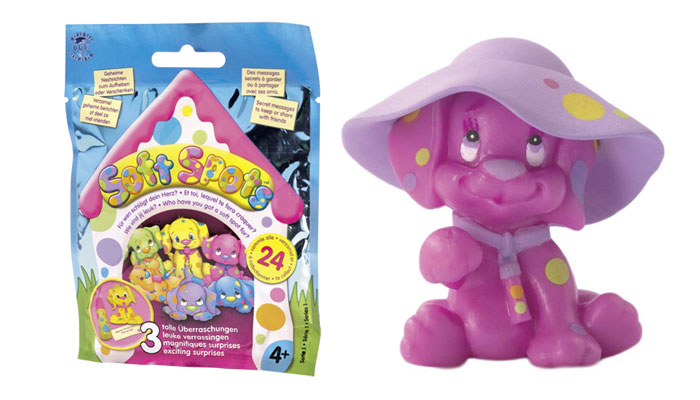 Ruth, this has been great. One last question! What do you think is your most underrated product? We can shine a spotlight on it here!
Our biggest disappointment was a product range called Soft Spots. It was a line of beautiful collectibles, books, plush, giftware… I still love Soft Spots. Perhaps it was too 'pure' at the time. Hopefully, it's time will come!
Fingers crossed. Thanks again!
–
To stay in the loop with the latest news, interviews and features from the world of toy and game design, sign up to our weekly newsletter here