Sam Unsicker on how Big Monster Toys has remained on top of its game for over 30 years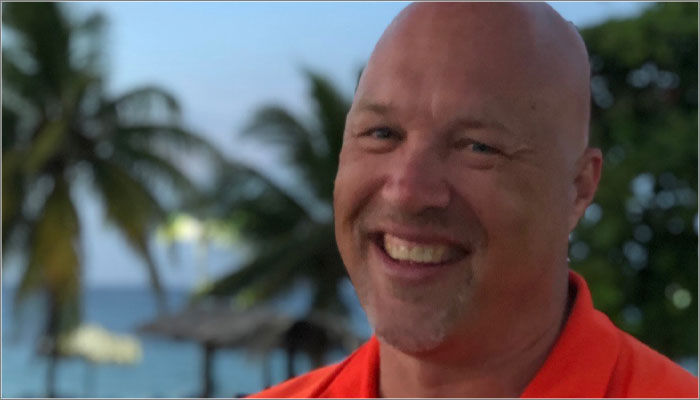 Big Monster Toys is one of the most renowned design firms working in the toy and game space today.
With inventions spanning evergreen classics like Hot Wheels Criss Cross Crash to recent launches such as Jakks' Slap Ninja, Mattel's Hackin' Packin' Alpaca and the Polly Pocket Mega Mall, BMT has been a reliable source of great concepts for toy and game companies of all sizes and specialities since launching in 1988.
We caught up with Sam Unsicker, partner at BMT, to find out what it takes to be a designer with the firm, and how – in such a trend-driven industry – the studio has remained on top of its game for over three decades.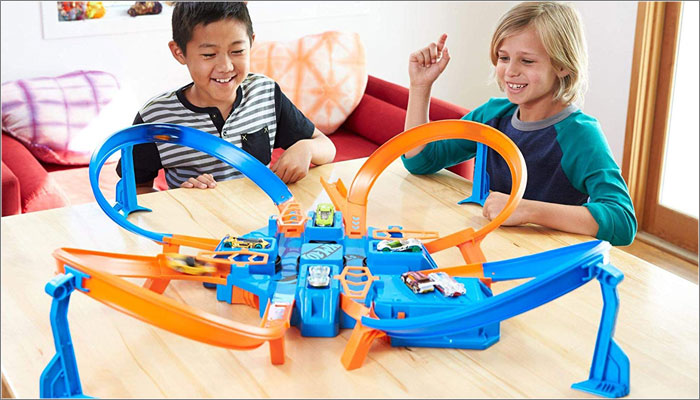 Hi Sam, so first off, how did you get started in the world of toy and game design?
As a kid, we didn't have a lot of money – so we entertained ourselves by playing a lot of games. After I graduated college, I decided to become a game designer – so I literally went out and knocked on the doors of all the toy design companies.
The timing and location could not have been better – I was in Chicago in 1987 – right when Marvin Glass & Associates (the original toy designers) was being dissolved. So there were a ton of new toy design companies popping up (known as 'Shattered Glass') and I knocked on every one of their doors!
BMT is one of the top invention studios in the world. Is there a unique trait that all designers have to have to thrive at BMT, or is the secret sauce in the variety of skills and personalities you have at the company?
From my conversations with a lot of the other inventors, I have realized that BMT is pretty unique! While we have a bunch of really talented people, I think one of our biggest differences is that we, as partners, do not tell what people work on. They can work on a game one day and an RC car the next – whatever they come up with.
If you are a motivated individual who doesn't need a lot of direction and have the mentality of a six to 12 year old… then you could thrive here!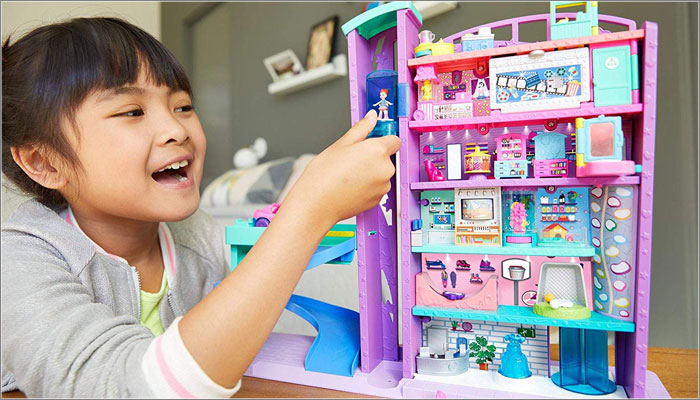 Next year will mark your 30th anniversary at BMT; has your approach to design changed much over the years?
Yikes!! That can't be true – I am only 23 years old!
I would say that a lot of the techniques have changed (computers and 3D printing) but I think the approach remains consistent. Fun is fun no matter what.
Obviously, as your life changes you focus on different things. For example, when you are younger, you are thinking about fun games for your friend group – then you have kids and you start thinking about infant toys and baby gear – then you get older and you think about family games and toys for your teens. Once I have grandkids I'll get to go through all of it over again!
How has BMT remained on top of its game for so many decades in a industry that's constantly in flux when it comes to trends and what's 'hot'?
Again – this is due to our people! We have an amazing group here. We also really focus on getting them out in the world and experiencing what is going on. We almost never put in more than eight hours a day and have ½ day Fridays all year long.
You are going to come up with more ideas in a park, or playing with your kids, or even sleeping well at night as opposed to being stuck inside these walls. So go out – live life and keep on top of what is going on in the world… then come back and make something fun from that!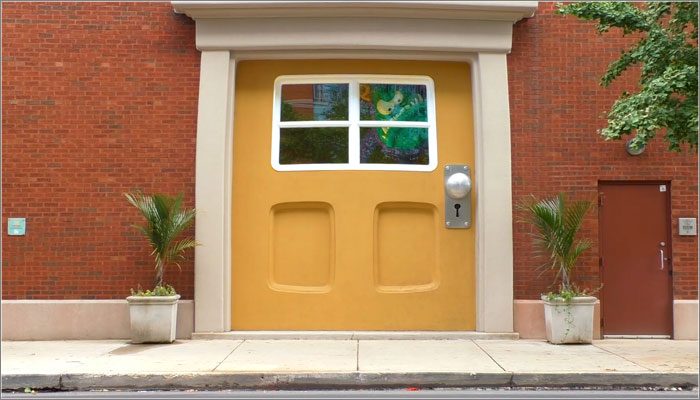 But as far as walls to be in stuck in go, you guys have quite nice ones! It's a properly brilliant building; there's a toy train that circles the office, an impressive wall of cogs – representing each member the team – and of course, the huge yellow door housing the monster! How does working in such an interesting space help to fuel the team's creativity?
Thank you! We really enjoy our space. It is amazing how many toy people come in here and say, "Man! I wish our place looked like this!" I think that having a shop that looks like a big play place keeps people in the mood to have fun!
Of course, work can be work – but walking in here and then seeing a normal office space – it reminds you that inside here… anything is possible!
——
To stay in the loop with the latest news, interviews and features from the world of toy and game design, sign up to our weekly newsletter here