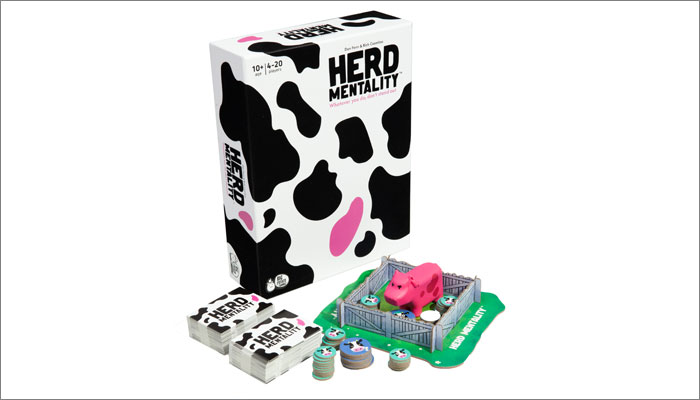 Big Potato Games has launched a new party game from designers Rich Coombes and Dan Penn called Herd Mentality.
Coming in a soft-to-touch cow-print box, Herd Mentality sees players try to 'think like the herd' and write down the exact same answers to a series of questions as the other players.
If your answer is in the majority, you'll be rewarded with a cow token, but if it's the odd one out, you'll be saddled with the dreaded squishy pink cow and anyone lumbered with that can't win the game.
Herd Mentality is already in the running for awards, with Coombes and Penn nominated for Game Designer of the Year (Party Games) at this year's Play Creators Awards.
—-
To stay in the loop with the latest news, interviews and features from the world of toy and game design, sign up to our weekly newsletter here