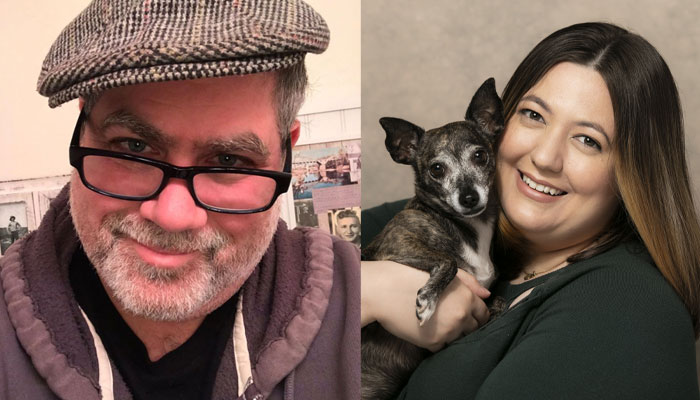 This year will see party game firm Big Potato expand into the world of puzzles with Big Potato Puzzles.
We caught up with co-founder Tristan Hyatt-Williams to find out more about the new venture, as well as look at two of the firm's recent games: Snakesss and Mean Girls: The Party Game.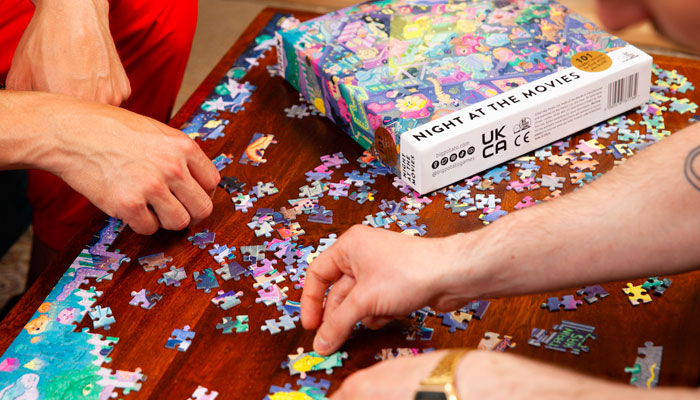 Hi Tris! Great to catch up. To kick off, let's dive into some of your new games. Snakesss by Phil Walker-Harding. What first leap out about that when it was pitched?
Well, we love a fish-badger here at Big Potato. By fish-badger we basically mean a mash-up of two genres! So, a quiz that is also a social deduction game immediately stood out. We're also keen to make games that haven't been done before, and this certainly felt like one of those.
'Fish-badger' – like it! Did Phil's idea transform much from pitch to shelf?
Like almost all great game ideas that come from inventors, this one arrived with a different name and theme, so we set about creating a fun wrapper around what was clearly a really good game.
Our only other social deduction game is The Chameleon and we wanted this game to feel like it was related. So the name and the design took shape and became a mesmerising snake.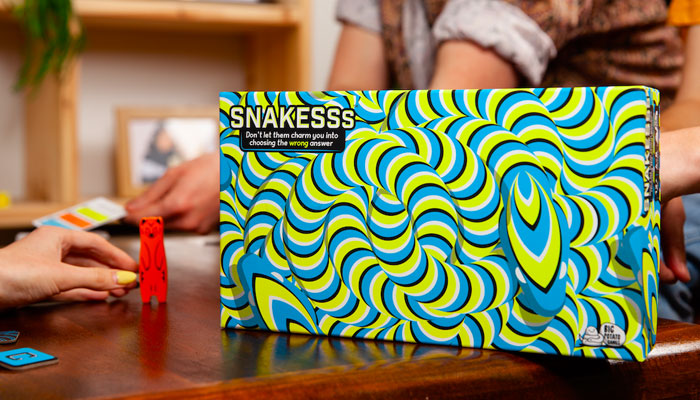 Yes, the packaging looks great. It's also exciting to see you guys have a Mean Girls game on the way. What part of the movie did you decide to give the party game treatment?
One of the most memorable things from Mean Girls is the Burn Book. We love a party game where you get to write outrageous things about each other so in this game you can, like, really channel your inner Regina George and burn your friends.
Simply write anonymous things about each other based on our mischievous questions and hope you don't get caught. Points for funniest answers and guessing who wrote what.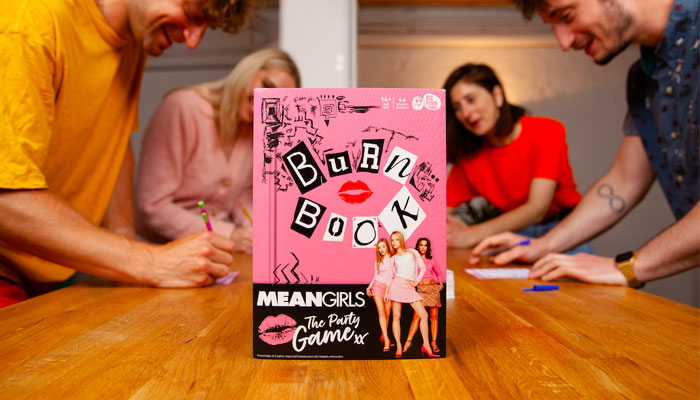 Nice. I'll keep out for that! Some other big recent news is that you're entering the puzzle space with Big Potato Puzzles! What prompted you guys to expand into this category?
Puzzles really took off during lockdown and we wanted to add our take on puzzles to the mix. We also have about four in-house artists who were itching to turn their hands to more complicated and challenging illustrations. Each one took well over 100 hours to draw!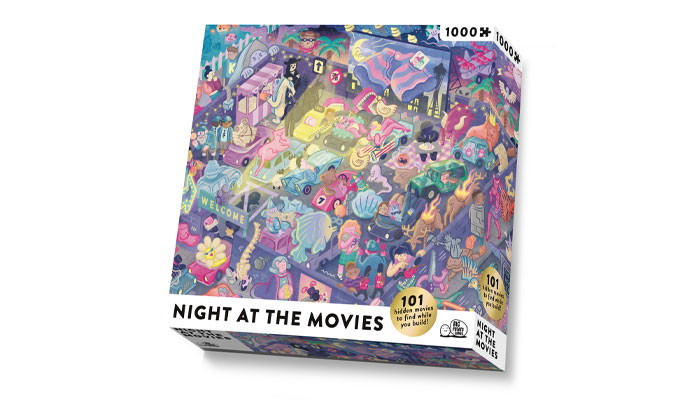 We should mention that these are no ordinary puzzles… Talk us through the riddle aspect. Why was it important to add a twist?
It never crossed our minds to make puzzles because we make party games. But then it occurred to us that we could gamify a puzzle and we were off. Other people have added a gaming element to puzzles but they are often super-clever and beyond our small brains!
So, we simply added hidden riddles that lead you to the name of a famous movie, band or book and set to work building it. We liked the idea that the fun wasn't over even after you'd placed the last piece, you still have 101 riddles to solve too!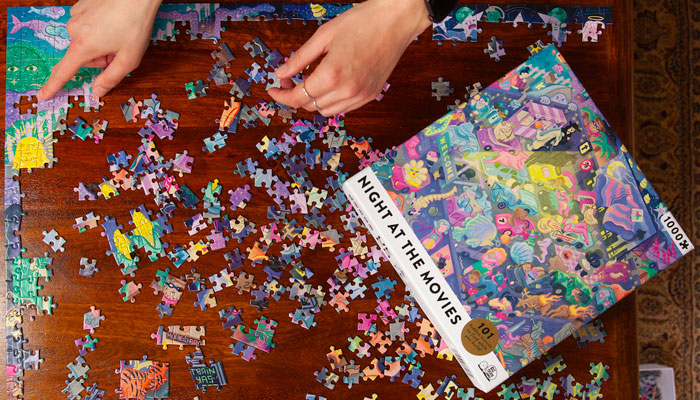 Is this set to be a long-running project? Are more puzzles in the pipeline?
We've made a couple of puzzles (guzzles?) themed around movies and music. The plan is to see how well they are received and do some more. We're also looking into other ways to gamify future puzzles. Any ideas?
I'll have a think! Huge thanks Tris – hopefully catch up soon!
—
To stay in the loop with the latest news, interviews and features from the world of toy and game design, sign up to our weekly newsletter here