Black Mirror's 'Nosedive' episode gets board game treatment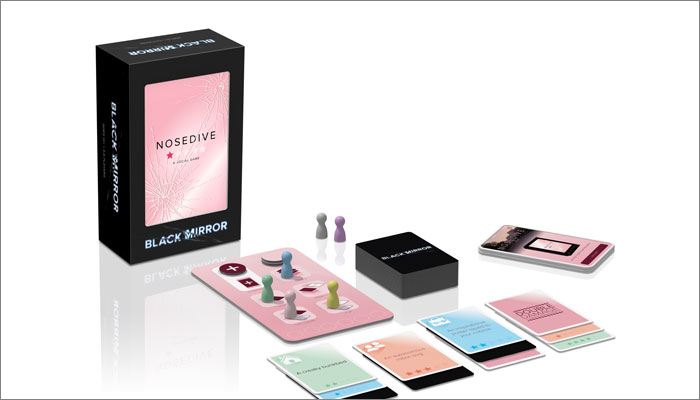 Endemol Shine North America has teamed up with Asmodee North America to launch Nosedive, a board game based on an episode of Black Mirror.
The episode is set in a world where people can rate each other from one to five stars for almost every interaction they have, which then has a knock-on effect to their status in society.
In the board game of Nosedive, players are challenged to create a perfect life by collecting Lifestyle Cards, while avoiding any 'dings' to their Social Score.
Played along with the free Nosedive smartphone app, the game includes over 1,000 unique experiences to impress players' important friends and improve their social standing.
'Nosedive features light social and strategic gameplay that is engaging, interactive and accessible for new players,' read a statement from Asmodee.
The game launches at Target.com and Target stores across the US from next week.
For a closer look at the episode which inspired the game, check out the clip below: