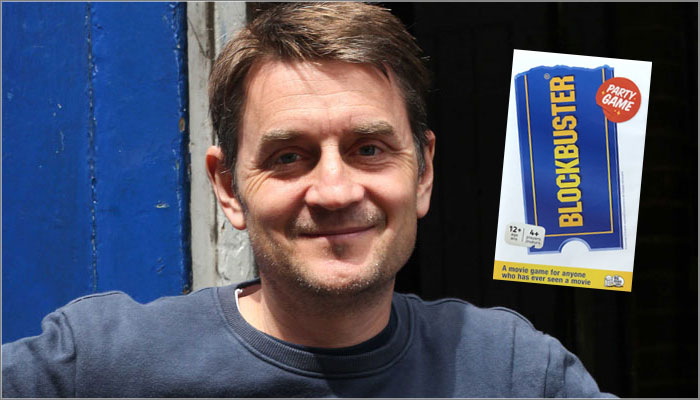 Six years have passed since the video rental chain Blockbuster shut up shop here in the UK, but the brand is back in the form of a new party game from the folks at Big Potato.
The game sees movie buffs go head to head in series of themed challenges. First up is a quick fire round which sees players having to list movies that fit a certain category (anything from 'Famous Trilogies' to 'Movies with a Zombie In'), while round two is "movie charades with a twist".
We caught up with Big Potato co-founder Tristan Hyatt-Williams to learn more about the origins of the game, and why people are excited about the return of Blockbuster (even if only in party game form).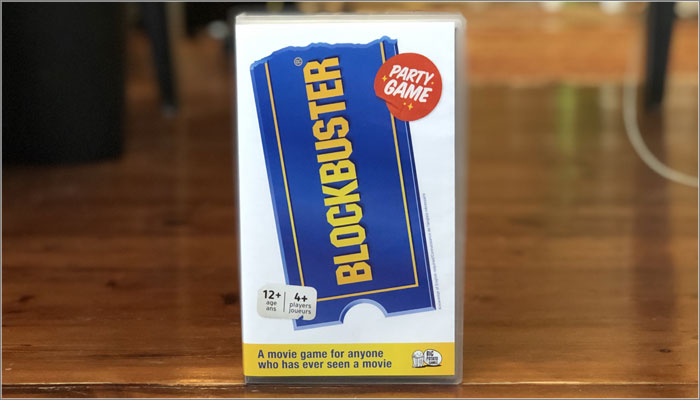 Where did the idea come from for a Blockbuster board game?
It was all Dean's fault. He was reading about the last remaining Blockbuster store in Bend, Oregon in Vice Magazine (at its height Blockbuster had over 9,000 stores worldwide.) The next day he cycled past a Blockbuster pop-up shop that was giving away copies of Deadpool 2 on VHS. "Hell fire!" he thought (he's from Yorkshire). "This is a sign! I must immediately pedal my bicycle tut mill to tell the lads we're making a Blockbuster game forthwith."
What does using the Blockbuster license bring vs. releasing a standard 'movie trivia' game?
Even though Blockbuster is all but extinct, there is still a lot of love for the brand. So many people have fond memories of popping down to Blockbuster to get a film, being bamboozled by choice, then panic-grabbing The Matrix. Again. We've already noticed this as word of our Blockbuster Game has filtered out. People really love Blockbuster and are excited it might be making a comeback, even if in game form only.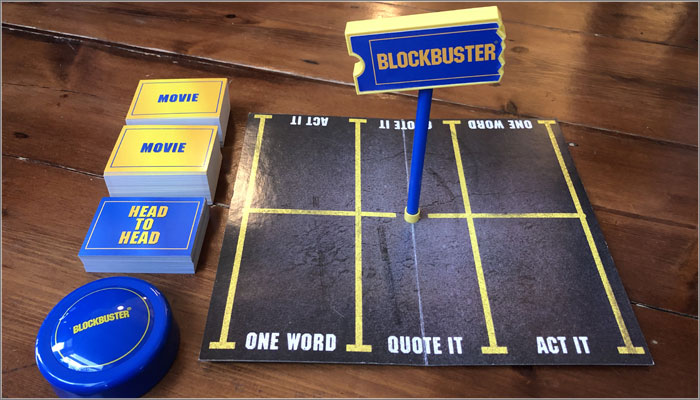 How does the game work?
Blockbuster is a movie game for anyone who has seen a movie. And like all the best films, it comes in two parts: In Movie Buzzer Battle, both teams are given a topic, such as "Movies with dogs". You hit the 15 second timer, yell out a relevant movie then whack the buzzer to reset the time. The other team is now in the hot seat and has to do the same. Whoever runs out of time hands the advantage to the other team, who take control of the next round: Triple Charades Jeopardy. In this round, teams have to guess the movie, while you act it, use one word or quote from it. This is where the strategy and venom come in.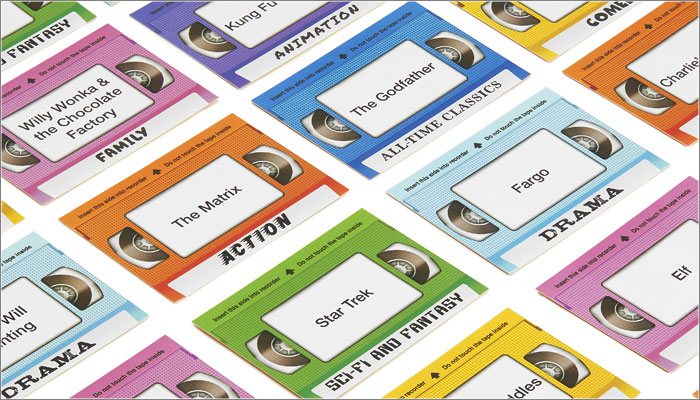 When can we get our mitts on Blockbuster?
In the UK, it'll be available pretty much everywhere in June. In the US, it'll be released next month (even sooner!) exclusively at Target.
Any plans to revive other classic stores for a game? Woolworths: The
Party Game on the horizon?
No plans to make any more games based on Nineties stores, but we have tried to make a game with The Hoff on many an occasion. No joy so far but we're going to keep hassling the Hoff until he comes round.