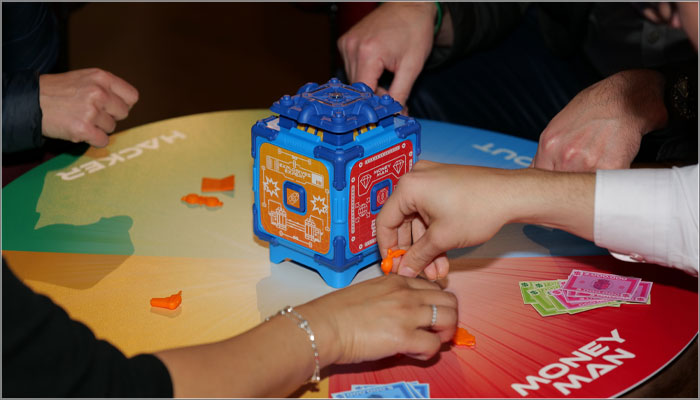 Ideal Games hosted an immersive event in conjunction with Board Game Club to celebrate the launch of their new intense cooperative family game, Bank Attack, invented by Don Ullman, Bob Driscoll and Rob Daviau.
Set against the backdrop of Escape Entertainment London, teams of retailers, gamers and media were invited to experience the award-winning game first-hand and raid the Bank Attack vaults.
Guest were then given the chance to take part in the bank-heist escape room. Participating 'gangs' took part in challenges to find hidden clues and solve puzzles in order to break into the vault and steal the crown jewels.
"Celebrating the launch of Bank Attack in this way provided us with the perfect way of demonstrating the suspense and intense thrill the game generates," said
Lynette Norris, marketing manager at John Adams Leisure.
"It was a huge success and incredibly rewarding to see Bank Attack entertaining an influential audience as part of a creative and immersive collaboration.
"The family game has already received a fantastic level of support and feedback from retailers, consumers and media combined – being listed as one of Amazon's top toys for Christmas is a very positive sign and we're sure Bank Attack is the only bank families will be breaking this Christmas!".