Board Game Club celebrates The Board Game Book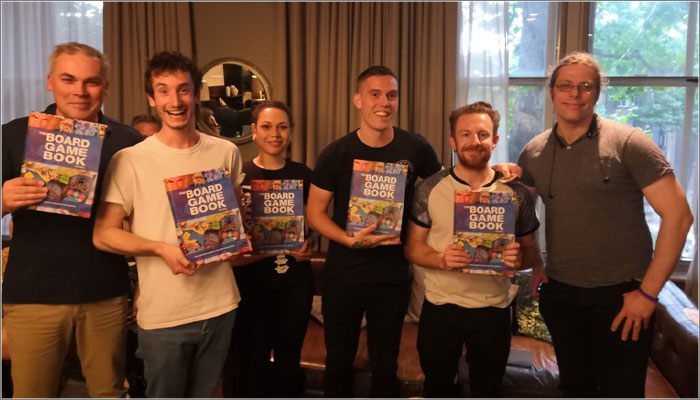 Guests at the recent Board Game Club night enjoyed an additional bonus when they were given the chance to win a copy of the The Board Game Book.
Having backed the 259-page anthology on Kickstarter, Board Game Club raffled five copies at the ever-popular games evening in London.
With one of the authors, Owen Duffy, in attendance, the evening saw each attendee take a playing card in place of the usual prize ticket. After being picked at random, prize-winners then got the chance to meet Duffy, who happily signed the books.
The Board Game Book not only explores the recent great releases but also features interviews with inventors of popular games.
"As a reviewer and editor, Owen Duffy's opinion is always informative and fair," said Board Game Club co-founder Lesley Singleton.
"As soon as we saw this stunning book on Kickstarter, we wanted to back it. We're very proud to have the author here to answer questions and dedicate the prizes."
Now in its sixth year, Board Game Club continues to offer a variety of card, party, and novelty games for enthusiasts and industry insiders to play in a relaxed, informal way. For more information, visit www.boardgameclub.net.