Board Game Club to showcase FReNeTiC, the new game from the creators of Accentuate, at this month's event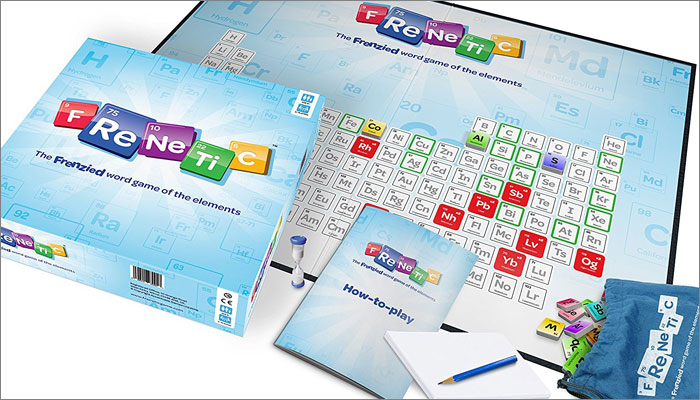 Board Game Club's next event will take place from 6.30pm on Wednesday, June 20th at its new home at London's Century Club.
The games menu for the night will be packed full of finds from this year's UK Games Expo – including Sakura and High Society from Osprey Games, Coiledspring's Okiya, dexterity classic Riff Raff, Uwe Rosenberg's Indian Summer and two-player Patchwork.
Taking centre stage as the night's featured play is FReNeTiC, a new word game with a scientific twist from sibling game designers Graeme and Fiona Fraser-Bell.
Using element symbols of the Periodic Table, players race against the clock to form as many words as possible using the Element symbol tiles, and score points equivalent to the atomic numbers of each tile used to create the word.
"FReNeTiC went down a storm at UK Games Expo," said Board Game Club co-founder, Lesley Singleton.
"So we're looking forward to introducing it to our guests on June 20th. Plus we have so many great new games that we picked up at the show so there's plenty for people to choose from and something to suit every taste!"
Board Game Club is  free to attend – simply register on the guest list by emailing boardgameclub@playtimepr.com or sign-up at www.boardgameclub.net.