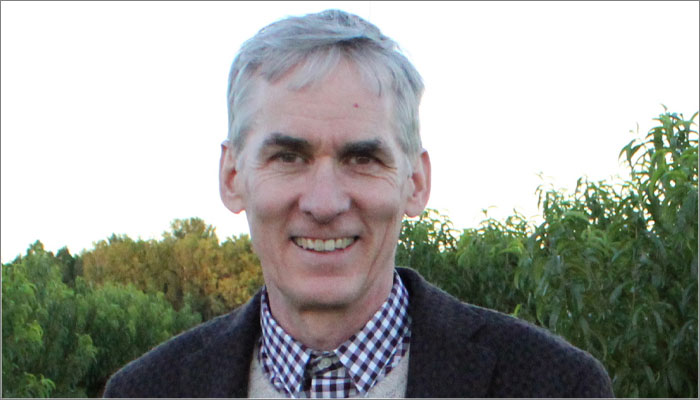 Bob Driscoll's first job out of engineering school was working in software development for submarine periscopes. Thankfully, he didn't much like it, and the navy's loss was the toy industry's gain.
Having since worked at Milton Bradley and then Hasbro on a wide range of tech-based products and games, 2012 saw Driscoll leave the firm to become a full time independent game inventor, with recent launches to his name including Entertoyment's Loaded Lemons, Megableu's Heist (called Bank Attack in the UK) and Hasbro's Don't Step In It – each created in partnership with his regular co-designer, Don Ullman.
We caught up with Driscoll to find out more about the origins of Don't Step In It and learn why the collaborative design process between him and Ullman has proved so successful.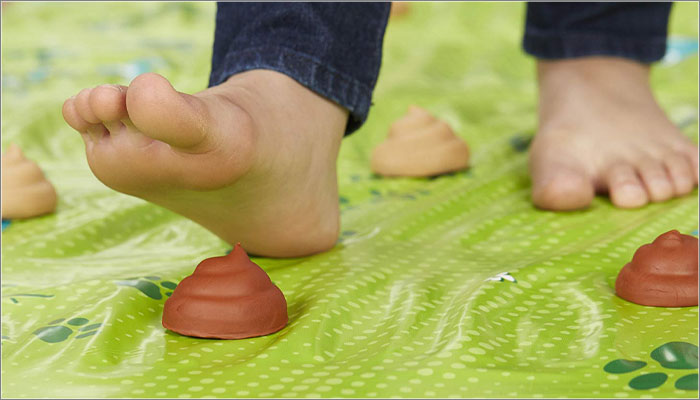 How did you get your start in the world of game design?
My first job out of engineering school was software development for submarine periscopes. I found a head-hunter/job recruiter to help find a new job after realizing that military work was not something I wanted to do for my career!
The head-hunter told me about a position with Milton Bradley for programming video games. And, although I was a bit intimidated by the prospect (video games were new and I had no idea how the technology worked), I took the job and never looked back. I was asked to create my own games, including the artwork, sound and game play. And, it was terrific.
How would you sum up your approach to game design?
I take several approaches to game design. I try to think of themes that might be interesting. I look at proven play patterns and how they might be used in different ways or in different types of games. And, I look at game names that might evoke an emotional response and see if a game can be designed to fit that name. Finally, I grew up in a large family that always played board games. I think back on those games and try to pull ideas from those experiences.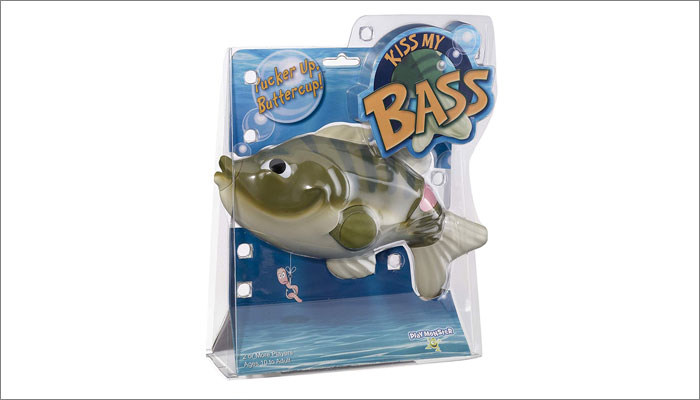 Is there a certain trait or quality that marks something out as a 'Driscoll' idea?  
I like games that are easy to learn. I also like games that are fun to play and hopefully make you laugh.
Some of your recent launches have been co-design with Don Ullman. How do you and Don split design duties on a project, and what makes the partnership work so well?
I love working with Don Ullman. We think alike and we get along so well. We each bring our own ideas to our meetings and brainstorm. It's hard to design a game in a vacuum because you tend to miss things as you get too close to your own idea. Collaborating with someone like Don makes an already fun job even more fun.
In terms of sharing design duties with Don, it's pretty simple. We share our thoughts and we are both open to each other's input and criticism. Once we decide on an approach, we'll both work on a demo game. If the concept needs electronics, I'll handle that. And Don does a great job in play testing and making a video to show the concept.
A recent hit from you guys last year was Don't Step In It. Can you talk us through where that idea came from?
Building on the theme of taking proven play patterns to a new place, Don had the idea to make a game based on 'Pin the Tail on the Donkey'. We were both looking for a way to reinvent the classic game. I was struggling with the idea of a game mounted on a wall, so I thought of taking the main part of the game (the "donkey") and putting it on the floor to make it easier to set-up. That immediately led to the idea of kids trying to avoid stepping in Play-Doh dog poop. The name of the game also came to us immediately after we had the game design set.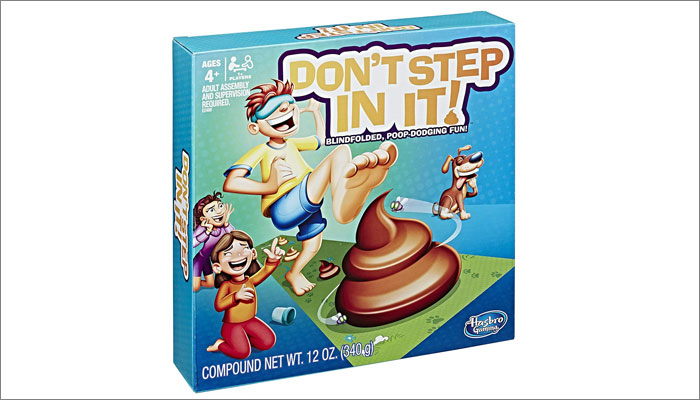 Do you think, creatively, the games space is in a good place at present?
I think the games space will most likely always be in a good place. Consumers dictate where games are going. Plenty of people like strategy board games and there are plenty of new strategy board games that are great. But, there are also plenty of people who just want to have fun when they play a game.
Cards Against Humanity found an audience for people who want to play an irreverent game that allows them to be completely politically and socially incorrect in a safe game-playing environment. Pie Face is a huge hit because it makes people laugh out loud and it allows kids to laugh at their parents or grandparents. Don and I used Pie Face as inspiration to design games like Don't Step in It.
How do you stay creative?
I play games (including app games), I look at what's trending and I just try to think about situations that might make me laugh over a game.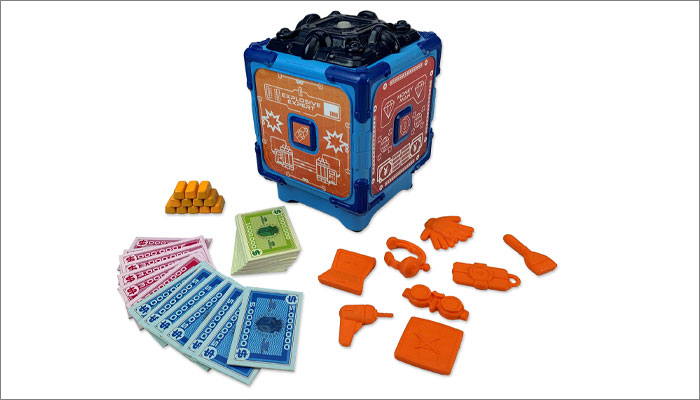 What you tell us about anything else hitting shelves from you this year?
We (Don Ullman, myself and Rob Daviau) have a new game with Megableu called Heist (or Bank Attack) coming out this Fall. It's an electronic collaborative game where players try to open a bank vault by making all the right moves as they are instructed via an electronic voice. John Adams is distributing the game in the UK and they received some great reviews at their toy show. University Games is distributing it in the US.
Don, Carmine Capone and I also have a new electronic pass around game coming out this year from PlayMonster called Kiss my Bass. Players will be asked to kiss, pat or pass the bass. If the bass passes gas on your turn, you're out. The bass will have its own voice with plenty of humour.
Cardinal/Spin Master will have a couple of licensed games (LOL and Friends) from us based on a LED spinner. Don and I are excited about this game as the LOL licence is big and the game will have a great "Try Me" package to show off the spinning LED.
Ooba Games is introducing a game from Don and I called Go Bongos that should be a lot of fun. Players need to remember key words, sounds and actions so they can be the first to shout out or act out the right response.