Book of Beasties launches 'Home Edition' of its mental wellness card game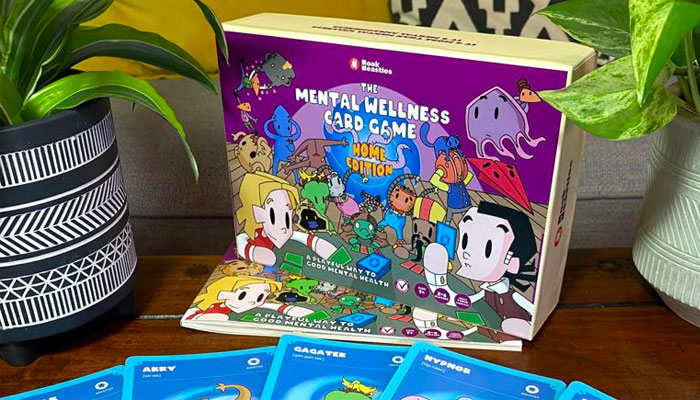 Book of Beasties has launched a 'Home Edition' of its mental wellness card game.
"The idea of Book of Beasties is to help as many beasties as possible, and each beastie represents a manifestation of anxiety or depression or a collection of emotions that fall into that spectrum," said Book of Beasties co-founder, Phill Tottman.
"Each player helps the Beasties by using special items and each item translates into a wellness exercise or a topic of discussion. We themed the games around sessions; there are ten different types of Beasties and three different versions of each type, so there are loads of activities and opportunities for discussions. The game itself is based around matching symbols, so it's simple and aimed at kids aged six to 12.
"As soon as someone says to a child – or even an adult – "how do you feel?", that person can immediately put up barriers, even if they don't intend to. If that's how you start a conversation with a child, it may not work. That's why we prioritised the play side of Book of Beasties' resources. We looked at what we would want to interact with as a child and focused on that. Activities are introduced throughout that make for an enjoyable experience for any child. It's worked really well in the professional environment and now we're delighted that it can also be played at home."
The original game is endorsed by leading psychologists and has been used in schools and services across the UK supporting around 200,000 children.
–
To stay in the loop with the latest news, interviews and features from the world of toy and game design, sign up to our weekly newsletter here