Big On Toy Innovation – known as BOTI – is a company passionate about developing and distributing innovative entertaining toys for kids around the world.
We caught up with Nico Blauw, President and CEO of BOTI, to find out more about his route into the industry and why innovation is core to what he looks for from the inventor community.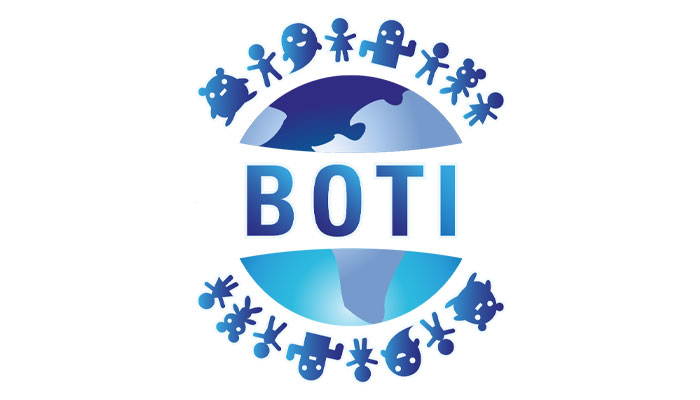 Hi Nico – great to catch up. Before we dive into all things BOTI, what was your route into a career in toys?
It was through a friend. He worked for a headhunting firm, and there was US company looking for somebody to help them break into Europe and he thought it could be right for me. I come from the hotel industry, so I was into other things than toys, but it intrigued me.
I have Dutch parents but was born in the United States and have American citizenship. He said it was an American company and I always wanted work for an American company because of my roots. He told me they were in sports, and I love sports. He then told me they make trading cards for brands like the NBA and NHL and they were called Upper Deck. I had never heard of them, but he said, "They're here this weekend and I need to present some candidates, so would you be interested?" And I said "Sure!"
I had a meeting with the entire management team and the owner of the company, and I got a call the following day from them asking me to get on a plane the following week. They offered me a salary which was much more than I was making, gave me a contract and the next thing I know I'm in the US for six weeks learning the ropes of the trading card business.
At that time at Upper Deck, it was just sports-focused?
Yes, they sent me back and I started building the company, which initially was just based on sports cards. I got to understand collecting, rarities, secondary market values, the sports industries in Europe, and started working with the likes of FIFA, Manchester United and the Premier League. That's how it all got started.
Was there a big difference between the trading card industry in the States and the industry you were building and embracing in Europe?
Yes! A big difference! Europe was about collecting stickers, but in the US, it's a whole different animal, being all about cards. And around that time, Pokémon came along and that opened all our eyes. With Pokémon, it didn't matter where you came from, everybody loved it. Then Yu-Gi-Oh! came along, so I started working on that and by the end I was running everything outside of North America.
Towards the end of my time at Upper Deck, I realised that betting on one horse like Yu-Gi-Oh! was very dangerous, so I started looking for alternative business, first in cards and games and then in toys. We had this pan-European distribution network supplying all key retail chains, so I knocked on the door of Spin Master, Moose, Playmates, Cepia, Jakks, Giochi Preziosi – you name it – to see if they were looking for distribution. That gave us fantastic brands like Tech Deck and Bakugan.
Then I said, okay, let's start a product development company within Upper Deck and be masters of our destiny. So, we started doing that – and that was with Gregory Benassar. We had a nice, organised creative business, and it was all about creativity and innovation frankly. Then the owner of Upper Deck made a few stupid mistakes and killed the entire business – the company collapsed – and that's when I thought I might as well start something for myself. That was in 2012 and that's when we started Big On Toy Innovation (BOTI).
So in the early days of BOTI, did you lean heavily on your trading card experience?
No, I went into toys straight away. Trading cards was nice, but there's only a few that succeed and stick around – it's like finding a needle in a haystack. We started doing third-party distribution in the Benelux and the German-speaking markets working for others, and then we launched our arm in Hong Kong that would develop products and work with inventors.
Looking at your product development arm, what shaped the sorts of products you wanted to make and the creative culture at the company?
We don't want to be in the business of copying. We set a high bar and it made our lives pretty difficult in the beginning. Setting the bar that high when we had limited resources at the time was probably not that smart! But we kept doing it because I don't know how else to make a difference. Our stuff has to be new and it has to be innovative. There are enough companies out there doing the 'copy, paste' approach, and they're very successful with that, but that's not what I want to do.
We started looking for the right people, the right networks but I didn't want to build a big company. I didn't want it to be like Upper Deck, with hundreds of people – I didn't want that nightmare. I wanted us to be lean and mean so we could move quickly and work closely with a number of inventors.
Speaking of inventors, how does BOTI like to work with inventors?
Well, we like to have inventors properly involved in the process. It's not like: 'Thank you for your invention, now go and wait for your royalty statement.' That's not how we see it. The heart of the product is with the inventor. They had the idea and saw something that others didn't see. We wanted to build things from there to make it successful with them and make it successful for us.
Category-wise… Electronics; not our thing. RC; not our thing. Board games; not our thing. That's not what we're good at. Instead, we're all about innovative product like Stuff-a-Loons, Battle Cubes or ColourMazing – things that haven't been done before.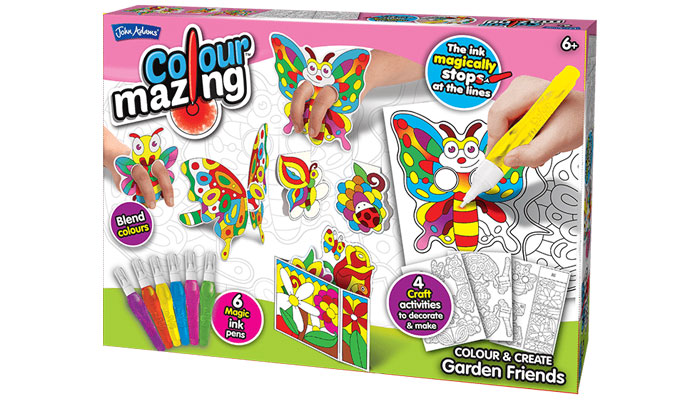 What was your first experience working with inventors?
The first one I met was Reiner Knizia. Gregory Benassar worked for me at that time at Upper Deck and he introduced me to him, and to the idea of inventors. At that time, we were trying to develop games and the one thing the market in Germany and the Netherlands didn't need was another company doing games! Nevertheless, we tried and had some limited success…
So Reiner was the first one I met, but the first one I really interacted with was Mike Moody from Seven Towns. I told Greg we needed to look for toys, so he went off and met Fuse and Genie Toys and Seven Towns – you name them, he met them!
He said Seven Towns have a nice idea that is all about kinetic energy. So I met Mike and Steve Perrin from Seven Towns and I told them: "I know what I want to do with this, but we have no engineers – just sales guys, marketeers and Gregory!" They said "Why don't you involve us?" That's the first big project we worked with them on and we ended up selling it to one of the big Toycos. That was just before Upper Deck went bust.
That relationship has endured, and I was actually speaking to Mike this morning. Stuff-a-Loons was a recent line that was built by the BOTI team and the Seven Towns team.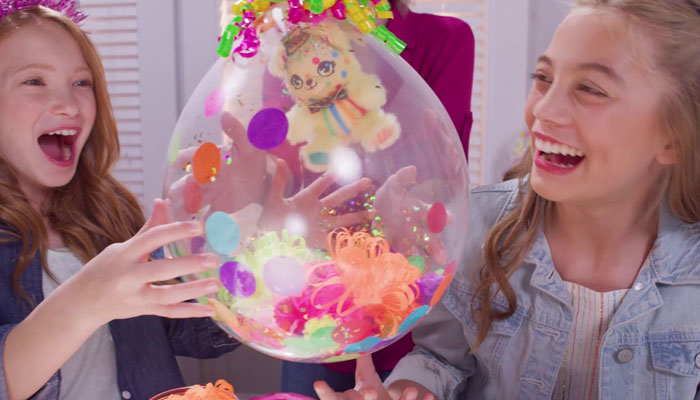 What do you think is the key to successful inventor relations?
Nobody's perfect but one thing we don't ever want to do is buy something and then just leave it on the shelf gathering dust. I don't understand why companies do that: whether to block competition or whatever… At the end, it hurts the inventor's pocket and you're spending money that's wasted if the concept is just sitting there. That's one thing we never want to do.
If we take something, we always pay for it and we were always fair to the inventor in the sense that if it wasn't working, we'd give it back. We can't afford to buy something and not execute it.
It's key to be totally open and honest about what you want to achieve. And the best picks I've made have always been on the spot. I see it, I feel it, I take it. If you have to go back and have internal discussions over and over again, that's often a sign that there's something wrong with that idea. If you're a toy guy, you know it on the spot.
 
So there's an element of instinct?
Yes, I think so. And with inventors, you also need to keep that relationship close. You need to be fair. Some of these inventors are big teams, some are alone working at home; both wait on quarterly royalty cheques. It's tough – so we keep things open, simple and fair. That way you get rewards back too, quite frankly.
Absolutely. If we delve into some recent success stories with inventors, what was it about Seven Towns' Stuff-a-Loons concept that made you know it was for you?
I thought the idea of taking a balloon, putting it in a chamber, sucking the air out of it and watching it expand without needing to blow air into it was fantastic.
Yes – and I'll put a video here so people can see that in action…
The idea was not a stuffed balloon back then; it was something different. The magic was there though – it was new and it caught my eye. It took a few months to figure out what we were going to do with it. I walked into a boutique shop with stuffed balloons and that is when I understood what we needed to do. Funny enough, Seven Towns' Steve Perrin had the same idea. So that's when I sat with Steve and we worked it out.
What currently do you want inventors to be showing you?
Unique stuff, and they all say they have that and it's not always true, right? We're a small company and we don't always get to see the best things first. It doesn't hurt to show your great stuff to small companies. Sometimes you can get more out of it.
With some inventors we get to see the good stuff, with others we get to see the things at the end of the line. We like seeing stuff from big invention companies right the way through to solo inventors. It's all about what you have to offer.
I saw you interviewed Alex from Eolo – we collaborate with Alex. We're working on our own make-up line with is very cool, and Alex and his team helped us design it.
Also, the Battle Cubes we have is an invention from Fuse. I picked it up years ago, and then we were looking for someone who had licences we could use for the product. Alex had the licences, so we partnered with him on that. So we're not afraid of sharing!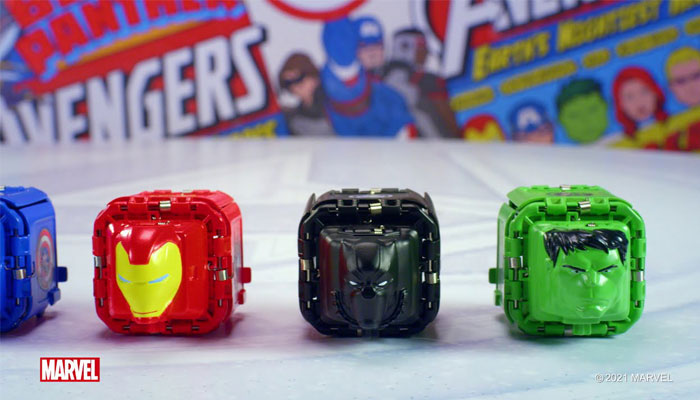 You mentioned the Marvel Battle Cubes there – there's a cool mechanism at the heart of it. Talk us through the development of that.
Fuse showed me it a few years ago and I thought it was very interesting. The technology really has a 'wow' factor.
Absolutely! We'll put in a clip in here to show it off!
Great! We worked on it for a few years, showed a few companies and eventually Alex and Eolo came in, and Alex has the Disney licence. He and I get along very well – we have a one-page agreement and that is it! Fuse are also great to work with; very flexible and they also helped us out on the engineering.
You're starting with Marvel but I imagine lots of brands could be a great fit for Battle Cubes?
There you go! The cube is the cube so the nice thing is that we'd only have to change the faces; that's all we'd have to tool. So yes, that's our big thing for this fall along with Stuff-a-Loons. We also have two great news items for next year.
Amazing. Before I let you go Nico, one last question: What helps you have ideas?
I happen to just run into things. I don't look for things. It can be a coincidence; the kids could say something… It comes from anywhere. Very often, ideas come from the outside. Occasionally we'll sit down internally and say 'there's an opportunity here', but most of the time it comes from outside.
Very last question: Do you miss the hotel industry at all?
No, it's better to be on the other side of the bar!
Ha! Thanks for this Nico; hopefully catch up again soon.
—-
To stay in the loop with the latest news, interviews and features from the world of toy and game design, sign up to our weekly newsletter here