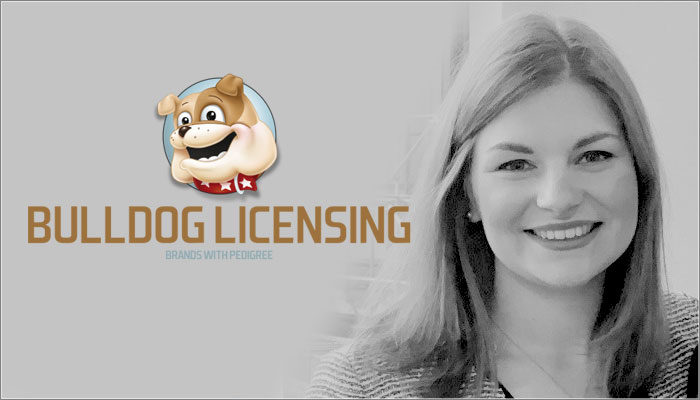 Brand Designs is a series of interviews with execs from the licensing industry on a range of subjects relating to the world of toy and game design.
This week, we're catching up with Vicky Hill, Licensing Director at Bulldog Licensing.
Bulldog has been responsible for expanding several successful toy lines outside of the toy aisle through licensing, representing the likes of Shopkins, Treasure X, Match Attax and Garbage Pail Kids. Other properties in the firm's portfolio includes Route 66, Miraculous, Sesame Street and Angry Birds.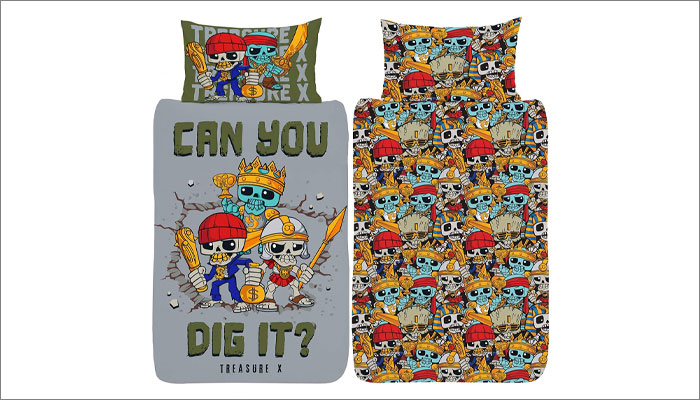 What was the first licensed toy you played with?
I've always had a love for all things licensing, and certainly a lot of my toys growing up were licensed! I think my first licensed toy would be my plush Paddington Bear (bought to coordinate with the Paddington Bear wallpaper my parents decorated my bedroom with when I was born!)
How can inventors work with the licensing sector more? And should brand owners be working directly with the inventor community more?
I certainly think inventors can work more closely with the licensing sector. The best licensed products are creative and developed bespoke to a property, therefore having much greater appeal to fans and consumers. Inventors who are able to immerse themselves in a property and get to know the brand DNA will be able to work up exciting new concepts that really resonate, giving a greater commercial opportunity.
For designers, working on a brand is a different prospect to inventing an original toy or game. What should inventors new to working with brands know about what makes for great licensed toys?
A thorough understanding of a brand is absolutely key. When working with a new licensee on a property, as well as sharing the style guide and creative assets with designers, we take them through the brand presentation and encourage them to get to know it as well as they can. If it is a movie or tv show, watch it; if it is a book, read it, or if it is a gaming brand, play it! It's the best way to get under the skin of a brand and see it from a fan's perspective. From doing this, a certain detail can spark a great idea. This really does ensure that the product development is true to the property.
Should toy and game companies think about licensing their brands out more than they do?
Toys and games are brands that consumers hold in huge affection, and where appropriate they offer a fantastic opportunity for licensing. Some of the largest licensing programmes for children in the past decade have come from toy brands, and more specifically collectibles.
At Bulldog, we manage the UK licensing programme for Shopkins, which paved the way for the huge growth of this category, and was the largest property in the UK for girls for three consecutive years. A collectible series of anthropomorphised characters from Moose, the collectible saw huge sales from launch and from that we were able to build a cross-category programme of over 40 licensees.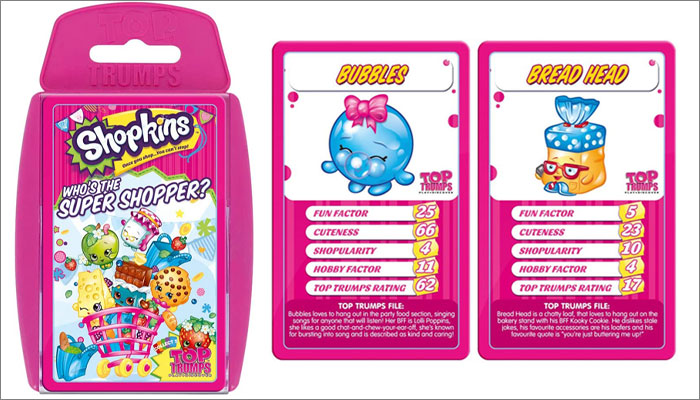 The other opportunity for toy and game companies is licensing their "back catalogue" for adults. Nostalgia is a key trend, and there is a great opportunity to license the brands people grew up with, targeting adults, on to categories such as gifting, stationery, apparel and more.
Is there a TV or film that isn't licensed that you think would make a great board game/toy line?
I think a Home Alone board game would be a Christmas family favourite, and something an inventor could have a lot of fun with!
What are some key trends in licensing that inventors or designers should take note of?
Publishing properties, particularly those with heritage, are increasingly moving into licensing with some great results. Coming from this area, they naturally have a lot of potential to translate a rich story into a great game concept. These often tend to have good parental approval.
Sustainability is also a key area of discussion with all parties involved looking for ways to be more sustainable, so this should be considered in design of all products.
—–
To stay in the loop with the latest news, interviews and features from the world of toy and game design, sign up to our weekly newsletter here