Brand Designs: Start Licensing's Ian Downes on creativity, 'brand DNA' and bringing Wallace & Gromit into board games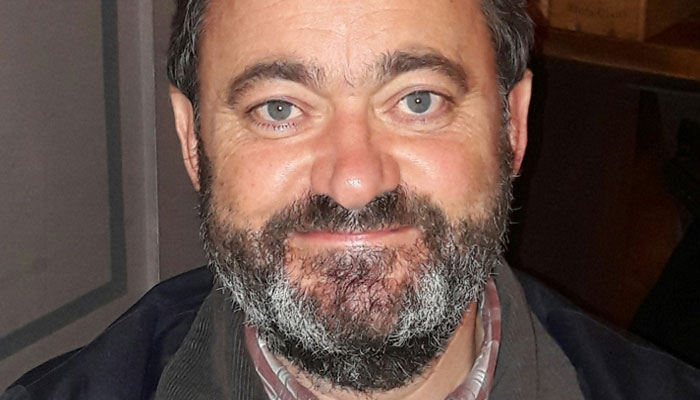 Brand Designs is a series of interviews with execs from the licensing industry on a range of subjects relating to the world of toy and game design.
This week, we're catching up with Ian Downes, Director at Start Licensing and co-founder of Brands Untapped, a brand new experiential licensing event launching in March 2021.
Downes is a huge advocate for innovation and new voices in licensing, and  Start Licensing currently represents the likes of Aardman, Britvic, The Ashmolean Museum and Nadiya Hussain.
We caught up with Downes to find out about why he feels inventors and brand owners should be collaborating more than they do so currently.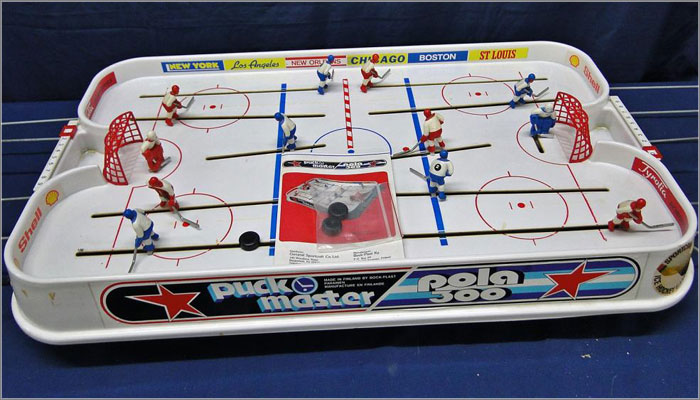 What was the first licensed toy you played with ?
On reflection, my early life was relatively licensing light. Outside of obvious things like my bicycle and football, my two favourite toys were non -licensed I think.
One was Hot Wheels – I lived in a flat with a long passageway and the Hot Wheels track seemed to fit the passageway perfectly. My other favourite was a Puck Master – this was a tabletop Ice Hockey game like Table Football. A bit of a strange thing to have in 1970s Waterloo – not a place known as a hotbed of ice hockey – but I absolutely loved it and used to create tournaments that lasted forever. I think Britain even won The Puck Master Cup once. Thinking about it now, my Dad worked in the Foreign Section of the Post Office so maybe my Puck Master was lost in the post one year! I also got a second-hand Scalextric set and I assume some the cars may have been licensed.
I loved a game called something like The Fastest Gun. You had two gunfighters that you set on the board and then through a series of questions you turned a wheel and they might end up getting shot depending on the outcome. Being shot meant falling through a hole on the board that had been opened by turning the wheel. That was state of the art immersive technology in 1974!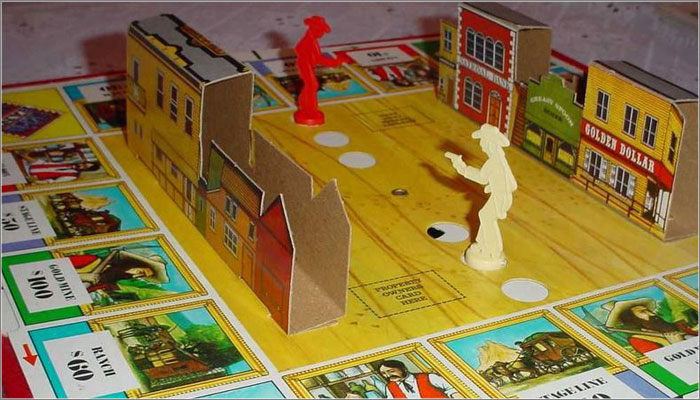 (Pic credit: @Jim_P)
How can inventors work with the licensing sector more? And should brand owners be working directly with the inventor community?
I think both sides have a lot to gain from building more of a direct relationship and dialogue.
Thinking about companies that own classic films and TV series, my first thought is that inventors may well be able to help IP owners make more of their archives and back catalogues. Sometimes it is difficult to engage with toy companies on archive properties but I think there could be more success if IP owners were approaching toy companies with product ideas and concepts that have been developed with, and by, inventors. This would be particularly true in areas like board games.
Secondly, I think inventors could help extend the life of certain properties by helping IP owners generate new and fresh ideas that appeal to retailers and engage with consumers. Licensing needs to avoid too much 'copy me' stuff and wherever possible needs to dial up the 'brand DNA' of properties to create relevant and authentic products.
It is unrealistic to think that an IP owner has an exclusivity on good ideas. It is not uncommon for brand owners to use design agencies to create style guides or mood boards, so it shouldn't be a huge leap to engage with inventors. I also think inventors can act as a great conduit to fans and also be a useful asset in regards to trends.
There is huge potential for the inventor community and brand owners to work together. There would need to be clarity about respective roles, financial arrangements and of course IP issues, but all of these things are part and parcel of licensing life so should be easy to navigate around.
For designers, working on a brand is a different prospect to inventing an original toy or game. What should inventors new to working with brands know about what makes a great licensed toys?
I think all developments have to be authentic and 'on brand'. It is essential to immerse yourself in a property as much as possible. I think you can do this by accessing all available material, but I would say the key for inventors is to do their own research. If it is TV show, watch as many episodes as possible. Read the book. Look at other licensed products and so on. Your contribution will be original thinking, creative ideas and on trend design.
You also need to realise that there will be another voice in the room – the brand owner. They will have their views on your ideas and designs. You will need to work in partnership and sometimes you may need to compromise.
I would suggest that you need to present your creative ideas in a market context. Identify who will buy the product, what makes the product idea 'on brand' and where it might sit on shelf. Be prepared to sell your idea with an emphasise on the elements of it that make it special.
You will become part of an approvals process and there are rules to obey but it is important that you believe in your idea and are prepared to back it. You need to position yourself as a credible category expert.
I would also say that you need to think about the product being as international as possible and something that can be developed in a timely fashion as increasingly licensing is a global business and fast moving. It's also important to think about the longevity of the idea – ideally it should be an idea that can stand the test of time, particularly if you are proposing an idea linked to a classic property.
Should toy and game companies think about licensing their brands out more than they do?
I would say yes. Over the years I have worked on brands such as Monopoly, Cluedo, LEGO and Polly Pocket and there is a great tradition of toy and game brands working in the licensing sector, but it is important that they are licensing-ready.
There needs to be someone to manage the licensing programme and a clear understanding of the consumer appeal to the brand. Licensing should be planned and thought out and licensees expect to be supported.
A toy or game brand shouldn't enter into the licensing sector unless they have a well-established consumer audience and following, and they shouldn't look to licensing as a way of getting a few more products out there; it should be a strategic move.
Also, think creatively! I was working as a consultant for Mattel when Scrabble first emerged in the licensing market. Embracing the brand, its visual identity and consumer following, it proved a great move by Mattel, not least as it took the brand into the gift category. Wild & Wolf did really well with Scrabble mugs, coasters and keyrings, but they also merchandised the product in a thoughtful way; there was joined-up thinking.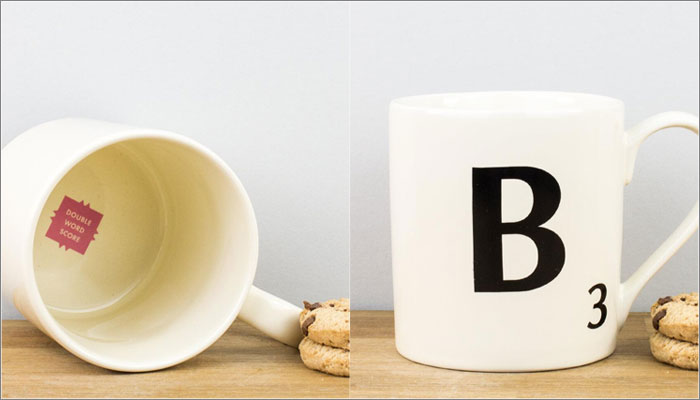 I am sure there are a lot of brands that could move into the licensing sector. LEGO is a fantastic example of toy brand that has built a whole new business and momentum through licensing.
Is there a TV or film that isn't licensed that you think would make a great board game or toy line?
There may well be one so apologies if I have missed it, but I think Only Fools & Horses would work well as a board game. Lots of rich storylines, colourful characters and plenty of game scenarios. It is an evergreen in TV terms. It also has the ability to be expanded with new content.
From my own direct work, I think it would be great to develop some new ideas around characters like Wallace & Gromit and Morph. I think these brands are family favourites and have a sense of humour which are both useful attributes for board games. There is scope to include model-making into a game as well.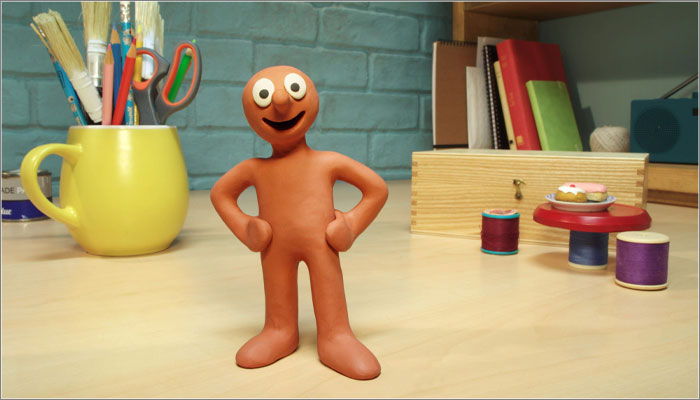 I am also a long time fan of the TV series Spooks – this is now available on BBC iPlayer. It's a good example of an archive programme that a game inventor might be able to bring alive as a board game.
What are some key trends in licensing that inventors should take note of?
Clearly we will all be facing new challenges when we are back working from work and not working from home. I think in the immediate future, licensing companies will be looking for opportunities that can be turned around relatively quickly to fill an NPD pipeline that might need filling.
The wider social issues of sustainability and sourcing resonate within the licensing industry and there is also more awareness around more local or regional manufacturing. I think this could tie into the willingness of the licensing community to embrace new ideas, thinking and talent and there may well be a move to sourcing ideas and production more locally.
It has been widely reported that games and puzzles are selling well during the lockdown. This may mean more awareness from licensing companies of these categories and also people seeking out ideas that build on this further.
I think there is also a growing awareness and connection with fan culture in licensing. Companies like Funko have shown that products developed for fans and collectors can work whilst events like Comic-Con have shone a light on the fan community. Licensing is embracing this and there is a growing appetite for products that will resonate with fans.
Finally, I think there is a lot of scope in Arts & Crafts products. My work with Aardman has given me an insight into the value of model making as Aardman runs a very successful programme of model making classes. I think Arts & Crafts has good potential in licensing, but these ranges must have lasting value, authenticity and be durable, not disposable.
I think a key message is to get in touch and start talking to people. Licensing always needs fresh ideas, creativity and momentum.
—-
To stay in the loop with the latest news, interviews and features from the world of toy and game design, sign up to our weekly newsletter here