Brand Licensing Europe teams with Mojo Nation on new Inventions & Product Innovations category for its License This! competition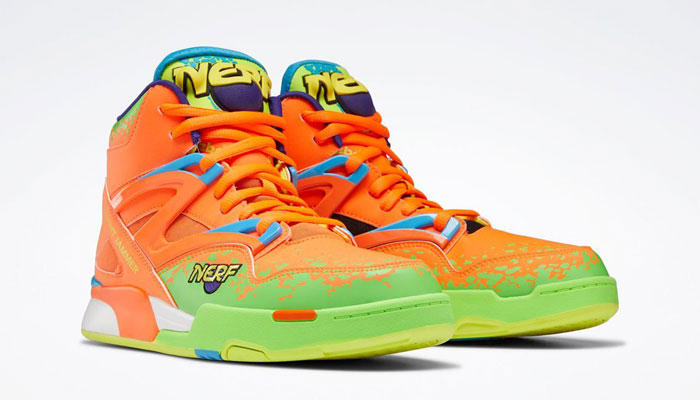 Brand Licensing Europe has partnered with Mojo Nation to bolster its License This! competition with a new Inventions & Product Innovations category.
License This! has been helping brands and designers to break into the licensing industry for over a decade and is now open for nominations across three categories: Character & Animation, Brand & Design and Inventions & Product Innovations. All three categories will take sustainability into consideration for the very first time in the competition's history.
The winners from each category will receive a free exhibition stand at BLE 2022, one-on-one consultation with members of the judging panel, and free one-year memberships to Licensing International and Products of Change.
Information on each category is below:
The Character & Animation and Brand & Design categories are both aimed at unlicensed brands and properties looking to use the platform to secure a licensing deal or agency representation. Judges are looking for new creative concepts which have the potential to spread across multiple product categories. Typically, applicants are illustrator, publishing, or animation focused.
The Inventions & Product Innovation category is about tangible product inventions that are patented or patent-pending or innovative product designs that would benefit from licensing. Judging is based on the invention's product design uniqueness, brand-ability of the product, and presentation and pitch of the submission video.
The European judging panel will be chaired by Start Licensing managing director Ian Downes who takes over from licensing industry legend Kelvyn Gardner, who very sadly passed away at the start of the year.
"Discovery and creativity are pillars of the Brand Licensing Europe and Licensing Expo trade shows, both of which are foundational to the License This! programme," said Anna Knight, VP of Licensing, Informa Markets.
"By expanding the programme geographically and demographically we want to drive new artists, illustrators and product inventors into the industry on a global scale providing them with a once-in-a-lifetime opportunity to mark their place in the licensing industry.
"I also want to take this opportunity to welcome Ian as our new chairman in Europe. Filling Kelvyn's shoes isn't going to be easy, but we know he'll do an amazing job."
Ian Downes added: "License This! is a great initiative and is now firmly established as part of the licensing calendar. Licensing needs new ideas and fresh creativity to flourish. License This! provides a great platform for people to engage with the licensing world and to start building a network within it.
"I am delighted to be involved in the competition again and look forward to reviewing the entries. I am sure there will be some exciting new concepts to review. I thoroughly recommend it to the creative community."
Previous License This! entrants, both winners and finalists, have gone on to sign successful licensing agreements.
Charlotte Reed was a winner in 2016 with May The Thoughts Be With You. She said: "Since winning, I signed with licensing agent Clare Piggott, and we have since signed three major deals and the May The Thoughts Be With You range from Half Moon Bay was a finalist in the gifting category at the 2020 Licensing Awards."
Entry into License This! is free and open now online here.
The closing date to enter is Monday October 11th.
—
To stay in the loop with the latest news, interviews and features from the world of toy and game design, sign up to our weekly newsletter here