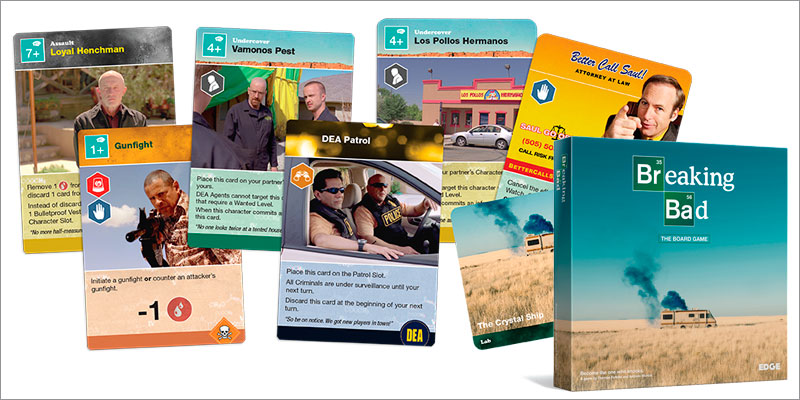 Edge Entertainment has lifted the lid on Breaking Bad: The Board Game, a new tabletop title based on the hit show from first time designers Antoine Morfan and Thomas Rofidal.
The game sees players step into the shoes of either one of Albuerque's criminal factions (Heisenberg, Pollos Hermanos or Cartel de Juarez) or join the agents of the DEA.
If you choose to be one of the criminal factions, you win the game when you eliminate all your opponents or amass that fortune with the sale of methamphetamine to ensure victory.
If you play as a DEA agent, there are two ways to win. The first is to remove all characters of criminal factions from the circulation either by eliminating them or by sending them to jail. The second is to take possession of all laboratory cards held by players that integrate any of the factions of the gang of criminals.
Breaking Bad: The Board Game is due out later this year.