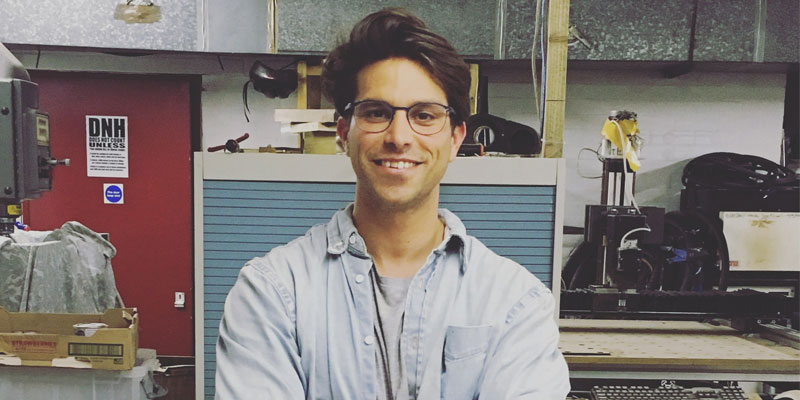 Jeremy and Tim Bond are looking to raise £35,000 on Kickstarter to launch the range of personal busy boards.
A new wooden educational toy concept, MURO, has launched on Kickstarter.
The brainchild of Jeremy and Tim Bond, two brothers from London, MURO encourages parents to take an active roll in play and enables them to create a completely personalised and unique busy board for their children.
Having created one for their nephew/son Ben, the Bonds set out to make a product that would make it easy for anyone to create a personal busy board like the one they had built.
Having spent years working in sales for the medical industry, Jeremy has now decided to focus on bringing MURO to life and Mojo caught up with him to find out where the idea came from and why he's opted to go down the Kickstarter route.
"THE IDEA CAME FROM A SIMPLE BUSY BOARD MY BROTHER AND I BUILT FOR HIS SON. IT WAS JUST A SHEET OF MDF ON THE WALL WITH BITS AND PIECES FROM AROUND THE HOUSE."
JEREMY BOND, MURO

What is MURO and where did the concept come from?
The idea came from a simple busy board my brother and I built for his son. It was just a sheet of MDF on the wall with bits and pieces from around the house. When we realised there was nothing on the market like this we thought it might make a good product, and through the design of the 'perfect' busy board we realised that this is a very personal thing. That was the moment we decided we wanted to create an open platform on which parents created their own.
You're not from the world of toy and game design. What appeals about dipping a toe in this space?
It was more by accident than design to be honest. I'd been looking to start a product business for a while and was just waiting for the right idea. When we came up with MURO, I know we were onto something, and here we are.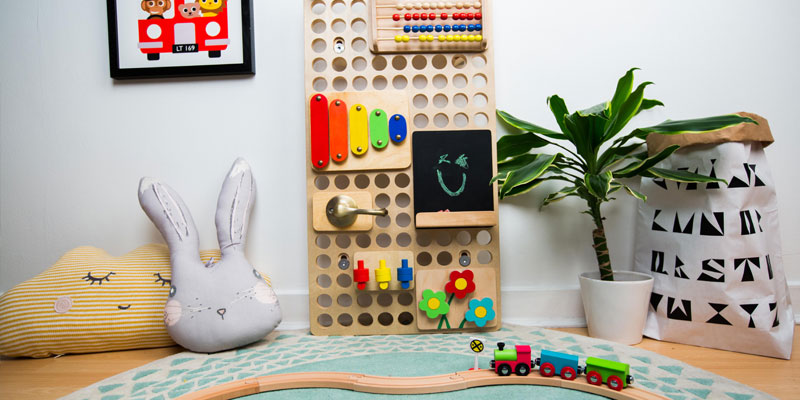 Why opt for Kickstarter to launch MURO?
When people see MURO they get it straight away. Kickstarter is a great platform to reach a huge audience.
Looking ahead, where would you like MURO to be in a year's time? Have you ideas for brand extensions or new lines?
This is just the beginning for MURO.  In a year (assuming we're successfully funded) we'll have delivered the first units and will be working on increasing the range of toys we offer. At the moment we have just under 40 toys designed and ready to go, but we need more. The ambition is to have hundreds (maybe thousands).
How can readers stay in the loop with MURO's journey?
Join our mailing list for all the big announcements, and Instagram if you want to know what's going on daily.
MURO is looking to raise £35,000 on Kickstarter, check out the campaign here.
Save
Save
Save
Save
Save
Save
Save
Save
Save
Save