BTHA "blown away" as Toy Fair sees highest re-booking rate for many years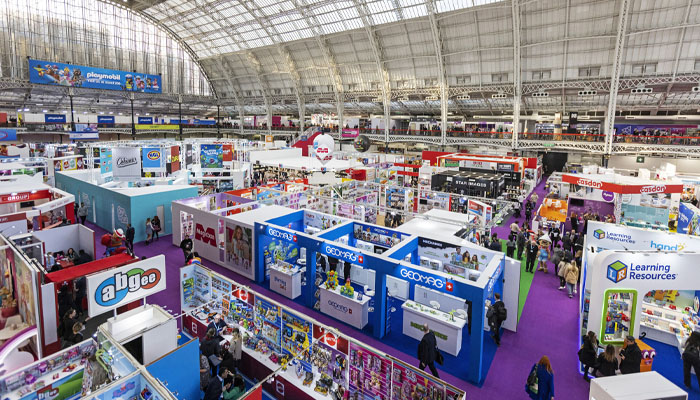 Toy Fair, celebrating its 70th anniversary in 2024, has attained its highest re-booking rate in many years, with more than 90% of the exhibition space being re-sold to returning exhibitors.
The entire ground floor and popular 'Greenhouse' area for smaller companies are already sold out with six months still to go until the show. Exhibitors looking to repeat a successful 2023 showing includes Golden Bear, Vivid Goliath, LEGO, Ty, Hasbro, Orchard Toys, Zapf Creation, Basic Fun!, Character Options and Funko.
Toy Fair has also received more than 60 new applications – some from companies returning after a period of absence and some brand new to the event.
"We are blown away by the support and loyalty the show continues to receive from its returning exhibitors," said the British Toy and Hobby Association's Head of Toy Fair, Majen Immink.

"It's incredible to achieve such a high rate of re-bookings especially in the current climate, which reaffirms the value and importance the industry places on the fair. We continue to work hard to maintain the event's relevance and hugely appreciate and acknowledge this ongoing support notably as we reflect back on the success of the past 70 years of Toy Fair.
"With many new applicants still to allocate and considerable ongoing enquiries, we are working with the venue throughout the redevelopments with regards to possible expansion of the show's footprint in order to accommodate the growing appetite for space. The team very much looks forward to welcoming the industry back in January and celebrating the show's 70th year by creating some nostalgic moments whilst also eager to witness the many incredible new products launching at the show and throughout 2024."
Toy Fair returns to Olympia London from January 23rd to 25th 2024. Visitor registration will open in early October.