BTHA continues charity partnership with KidsOut for Toy Fair 2018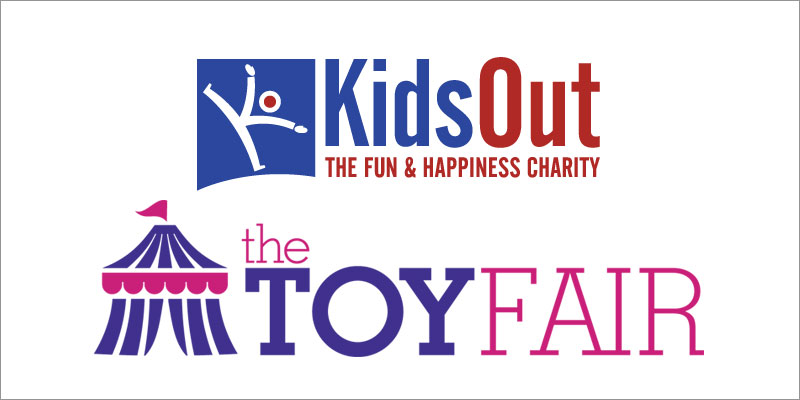 The British Toy and Hobby Association has secured KidsOut as the official charity for Toy Fair 2018.
2018's show will be the third year in succession that the children's charity will host the annual Trolley Dash at Toy Fair. The Trolley Dash event takes place at the end of Toy Fair, where volunteers from KidsOut travel through the aisles with empty shopping trolleys, encouraging exhibitors to generously donate toys from their stands.
 KidsOut works with Women's Aid Federation refuges across the UK to provide positive experiences to children who have escaped domestic abuse, including fun days out and toys for playrooms. The toys gathered during the Toy Fair Trolley Dash are either sent to refuge homes playrooms or to rehomed children directly through the KidsOut Toy Box initiative.
 "We are very proud to welcome back KidsOut as our official charity partner for 2018," said Majen Immink, head of Toy Fair operations and sales.
"The Trolley Dash has become a real highlight of the show and we are extremely appreciative of the kindness shown by our exhibitors and hope that as many as possible are once again able to donate to this fantastic cause.
"KidsOut is a hard-working and worthwhile charity that is committed to bringing fun and excitement into the lives of disadvantaged children. They want every child to experience their childhood, and if we can help play a small part in that through the donation of toys then we are pleased to do our part."
 More than 4,000 toys were collected in the Trolley Dash at Toy Fair 2017, and the BTHA and KidsOut hope to make an even bigger impact this year.
"We are delighted to be invited to be part of the Toy Fair again," said Sandra Doherty, head of children's services at KidsOut.
"With the support of the industry, we have managed to send a box of toys to hundreds more vulnerable children. We are also planning on giving a toy for every child in refuge this Christmas. It is a testament to the Toy Fair exhibitors that they are able to support us again and help make a difference to the lives of children less fortunate than our own.
"We have been amazed by the support of the fantastic team involved in organizing this event!"
 To register for a free pass to Toy Fair, visit www.toyfair.co.uk.