Bubblegum Stuff to make Kickstarter debut with Plant-Based Riot
Posted on

22nd July 2021
By

Billy Langsworthy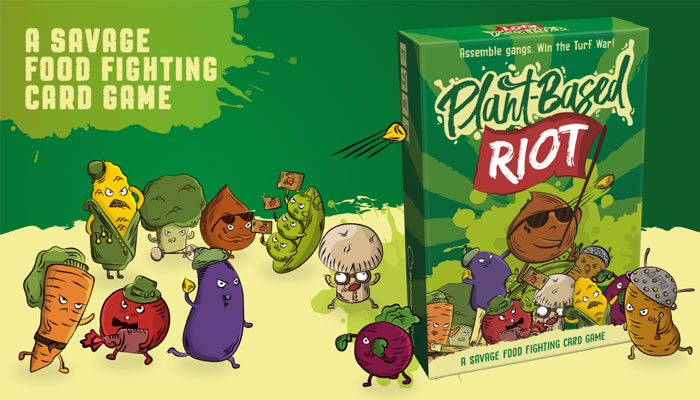 Bubblegum Stuff is launching its first ever card game on Kickstarter with Plant-Based Riot.
Developed during the pandemic, the set-collecting, card-matching tabletop card game sees players take on the role of villainous vegetables and thieving fruit in a battle for dominance.
The campaign launches on Wednesday July 28th and will close on August 31st.
On Thursday July 29th, the team will be hosting a gaming session of Plant-Based Riot at London's Draughts games café, as well as showcasing the game at UK Games Expo.
—
To read the full interview on our sister site Mojo Nation click here