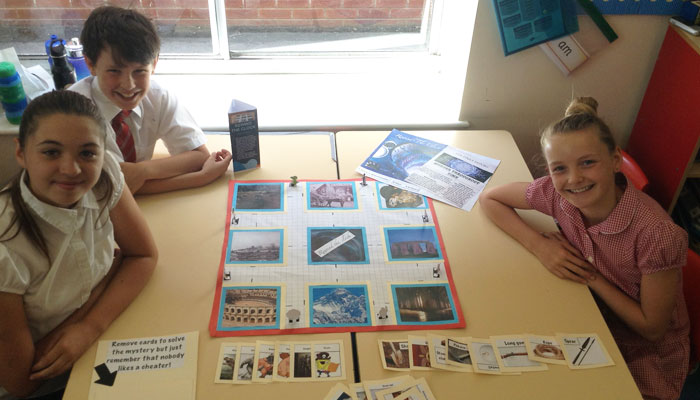 The talented Class 3 at North Wheatley C of E Primary School have been designing board games this week, and we've been lucky enough to see what they came up with.
Class 3 did some market research amongst other pupils their age to find a topic that would appeal to them, and time travel came out on top.
Creations included mystery detective game 'Rewind the Clock' and time-hopping title 'Set in the Past'.
We thought we'd ask a professional for their opinion on the efforts of Class 3, and who better to speak to than board game designer, Brett J Gilbert (who has a time-travel inspired game of his own on shelves in the form of Professor Evil and the Citadel of Time).
"Bravo to the students of Class 3! I love the colour and variety of your games," said Brett.
"The trick to making games is to create something you want to play — so I hope you had as much fun making them as playing them. And remember: all children are game designers; the trick is to remain one when you grow up!"
Check out Class 3's creations below: