Buffalo's John Bell on bringing BuzzFeed into board games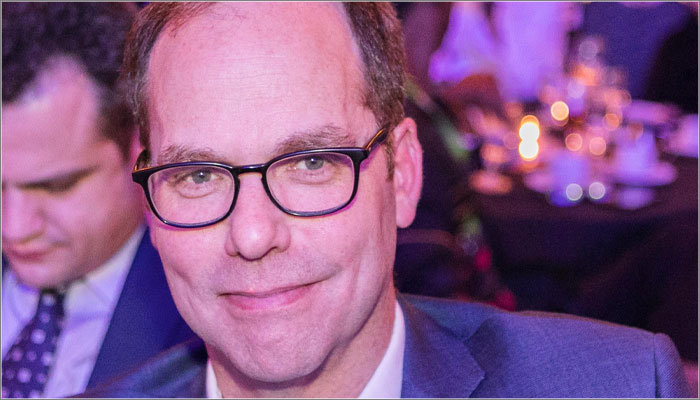 Back in February, Buffalo Games announced a partnership with BuzzFeed for a new range of party games under the BuzzFeed Games imprint.
Available later this year, the initial launch will include trivia game BuzzFeed 2000's Trivia, BuzzFeed Listicles – where players race to compile a list based on categories like 'things your rich friend had growing up' and 'people you wouldn't want to be trapped in an elevator with') – and BuzzFeed's Tasty: Cooking Chaos, a collaborative kitchen cook-off where players race to collect ingredient cards to make dishes.
To find out more about the design process behind the new line of BuzzFeed games, we caught up with John Bell, Director of Design and Product Development at Buffalo Games.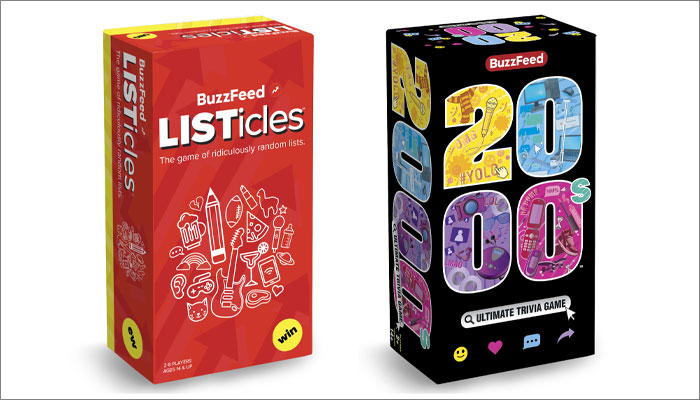 Hi John, first up, can you tell us how you got started in the world of game design?
Growing up, the language at my dinner table was movies and games. Both experiences brought us together and created lasting moments beyond the table or theatre. That shaped me and led me to graduate film school at USC.
After graduating I lived in Los Angeles for a bit, and did some work at Universal Studios, but moved back to Buffalo where I grew up. As a result, I jumped streams and worked at Fisher-Price for a spell designing and producing interactive play and content for some of their young players. Then I heard about a local game company – Buffalo Games. It was kind more or less a "is that your chocolate in my peanut butter, or your peanut butter in my chocolate" situation and the fit was right.
Film and play experiences are entertainment and share a similar creative philosophy where we are creating rich play, worlds and experiences for our audience. My personal goal is to create those moments that people can share together – and if we're lucky, players will carry those moments with them far beyond the table and still refer back to them, as I know I do with family and friends.
How would you sum up Buffalo's approach to game design? Is there a trait shared by all your games?
You can boil it down to those three magic words: Let's play again. Our philosophy is to create experiences people want to play. We live to innovate and find ways to bake in fun and surprises through play.
Of course, in a consumer goods environment, you need a few other intangibles to get to the play. The audience needs to want to play the game. So, "feeling is believing" – packaging, voice, and visibility are also key cast members of the ensemble in order to generate that promise of the play inside the box.
Now you guys have an exciting line of BuzzFeed games on the way; how did this partnership come about?
We had been circling each other for some time, and ultimately felt the time was right to join creative forces. BuzzFeed is ubiquitous and has a tremendous connection to their audience. They are a sharp team and have great energy. In our initial brainstorms it was clear we were all aligned as the energy in the room was electric and we developed a quick shorthand; essentially, we were cut from the same cloth.
What is it about the brand that makes it ripe for party games?
BuzzFeed has a tremendous voice, and one that is perfect for the party game space; it's relatable, a point of view, and appeals to players whether they are familiar with BuzzFeed or not. It was the right step.
Talk us through the development of the games. Did you identify key BuzzFeed elements and design around them, or was there a different starting point for the range?
Our process was an exploration at the intersection of identifying key BuzzFeed elements, identifying opportunities of play that excited us and identifying how to create a platform that gets the content creators at BuzzFeed jazzed.
Having not just their buy-in but their excitement is important. You have to be excited and passionate about any game, because that's the feeling the end user feels while playing. This led to numerous ideas and we had to then bake our thoughts down to key opportunities to move forward with for an initial launch.
And the design process had in-put from BuzzFeed editors, right? How did that collaboration work out?
It was a wonderful and very transparent collaboration. The BuzzFeed team was involved in every step of the process, from developing content to playtesting along with us.
As a BuzzFeed game, it's key to maintain the BuzzFeed voice throughout the play and we often discussed that balance, sometimes down to the minutia of individual cards.
Looking ahead, is the BuzzFeed Games imprint one that you see growing each year?
I do. BuzzFeed is such a tremendous voice in our zeitgeist, with so many channels of content that is playful and engaging. Why would extending that to a gaming platform be any different?
Buffalo works with the wider inventor community – are you inviting designers with ideas for BuzzFeed game concepts to reach out?
Absolutely. We are happy to receive BuzzFeed specific concepts from the inventor community. We are working with game designers around the world. Quite frankly, it's the inventors that give us our mojo!
Finally, how do you fuel your creativity?
Storytelling and openness fuel my creativity. Simply – listening, observing, talking, reading, watching, playing, exploring – making yourself learn something new… these are my creative feeds. They often lead to a feeling in your gut that leads to that creative spark that blows my hair back.
What you do with it often comes back to storytelling. Before you can be visual, you have to understand the purpose or motivation behind it to best illustrate it. And for me, it typically begins with pen on paper. There's nothing like a blank page to let yourself dream. If you saw my office, you'd see a hurricane of post it notes and notebooks.
Great stuff – thanks so much for this John; we look forward to checking out the BuzzFeed line-up later this year!
—-
To stay in the loop with the latest news, interviews and features from the world of toy and game design, sign up to our weekly newsletter here