Building a brand across the board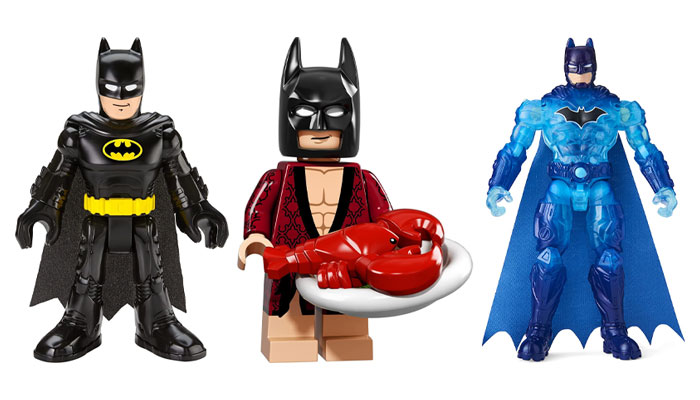 It's no longer sustainable to adopt a singular touchpoint strategy.
Today's families are spread over potentially hundreds of platforms, devices and family-brand interactions daily. Having an understanding of not only what kids and families like, but also 'where' they are and how they interact with brands, is essential.
Take for instance, the average UK six to nine year old in 2022. 56% of this demographic have access to games consoles and over three quarters have access to a tablet (78%), with the majority saying they have their own (65%).
The ecosystem of one child today is exposed to a number of touchpoints, all competing to cut through and build brand loyalty.
Many popular toys have an on-screen presence. LEGO, consistently the number one favourite amongst kids of all ages globally, successfully leverage popular IP from different content sources in order to maximise their appeal to different audiences.
The content which is attracting licensed purchases is changing also. While toys in relation to three to nine year olds' favourite TV shows remain the most popular licence category (43%), year-on-year growth in this area is the lowest across the mediums we track globally (+8%). The highest growth area is in fact toys related to video games (+25%), while YouTuber related toys are also experiencing a significant level of growth (+14%).
As kids are exposed to more content touchpoints, more opportunities open up for characters to enter different mediums. In the US, licensed video game purchases in relation to three to five year olds' favourite TV shows have doubled since 2020.
By building an expansive presence across numerous touchpoints, IP can be adapted and changed in order to resonate across generations.
Batman is a great example of this. He ranks as a top 10 favourite character across all ages from five to 18 when we look globally at our data. Various iterations of the character, from LEGO Batman to the Batman Arkham games, have all helped provide a reference point to the character to all age groups. This allows the character to grow and change while still resonating as recognisable IP to this changing audience.
The Insights Family's content report discusses the importance of embracing multiple touchpoints in further detail. It also looks at today's popular IP, the linear TV vs streaming battle and the issue of platform saturation, looking closely at these trends and how they are impacting content creators and companies in the industry.
Sign up to download your free copy of our report here: get.theinsightsfamily.com/content2022.
–
To stay in the loop with the latest news, interviews and features from the world of toy and game design, sign up to our weekly newsletter here