Burger King UK drops plastic toys from kids' meals while McDonald's adds 'swapping out' option to Happy Meals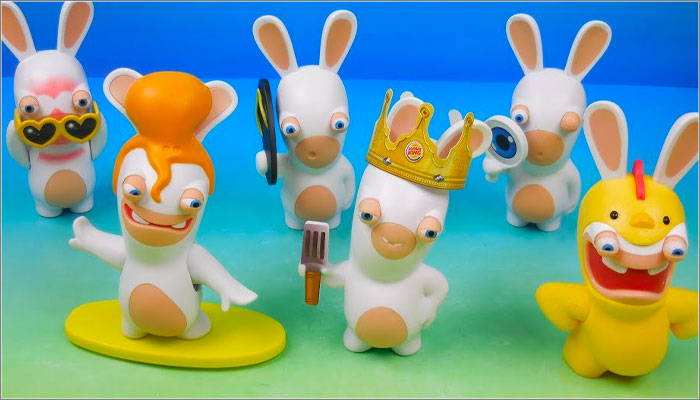 Burger King UK and McDonald's UK have introduced new initiatives around its kids' meal toys in efforts to become more eco-friendly.
Burger King is removing all toys from its King Junior Meals, while McDonald's has introduced a 'swapping out' initiative that lets kids swap toys for fruit bags when buying a Happy Meal.
Burger King has also launched a new initiative, Meltdown, which invites consumers to donate their unwanted toys to Burger King UK's in-restaurant amnesty bins and turn them into future interactive play opportunities for families at Burger King restaurants across the UK, saving an estimated 320 tonnes of single use plastic annually.
Those taking part in the Meltdown from today until September 30th will receive a free kid's meal with any purchase of an adult meal, as well as special edition sticker sheets, BK crowns and Meltdown King Junior Meal boxes.
"We are committed to doing business the right way and sustainability is a fundamental part of that," said Alasdair Murdoch, CEO of Burger King UK.
"We are glad to be leading the way in making this important change, giving all donated plastic toys a new purpose across our restaurants. Respect for the environment is a key pillar of our sustainability strategy in our ongoing commitment to bring more sustainable solutions to our business. This isn't the start of the journey, but it's part of it."
Fernando Machado, global chief marketing officer at Burger King, continued: "Work is currently underway across all of our markets to look at how we can completely move away from non bio-degradable plastic toys by 2023."
Alongside McDonald's' 'swapping out' initiative, 2020 will see the fast-food chain run a trial of offering customers a choice between a book and a toy.
"We care passionately about the environment, and we have a commitment to reducing plastic across our business – that includes the Happy Meal," said Paul Pomroy, CEO of McDonald's UK and Ireland.
"We recognise that some people may not want a plastic Happy Meal toy, but we also know that the gifts provide fun for many families and children. That's why we'll be running these trials, in order to give our customers a choice; they also can choose not to have a toy or gift at all."