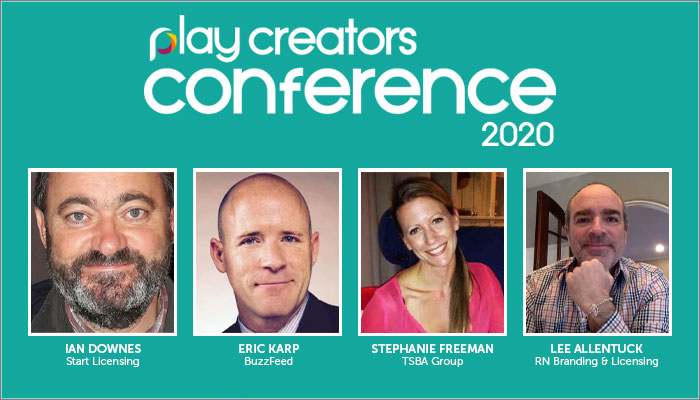 Licensing execs from BuzzFeed, Britannica/Merriam-Webster and TSBA Group will discuss what goes into bringing 'left-field' brands successfully into the toy space at this year's virtual Play Creators Conference.
The panel session, titled 'No Characters, No Vehicles, No Problem!', will be chaired by Start Licensing's Ian Downes and features:
Eric Karp, SVP of Global Brand Licensing at BuzzFeed
Stephanie Freeman, Chief Brand Officer at TSBA Group (whose represented brands includes TfL, The Open and the National Portrait Gallery)
Lee Allentuck, Principal at RN Branding & Licensing (leading the brand licensing push for the Britannica and Merriam-Webster brands)
The session will explore how brands that aren't an obvious fit for the world of toys and games have gone about tackling these sectors, delving into some of the challenges involved and looking at the key to successfully giving these kinds of IP the toy treatment.
The panel will go out in a special daily Mojo Nation newsletter during the first week of September (Tuesday September 1st – Friday September 4th) as part of Mojo Nation's Virtual Play Creators Conference, with all content released during the week totally free to watch.
The panel will be pre-recorded later this month, but we are putting your questions to the panellists, so if you have a question you'd like them to answer, please email it to billy@mojo-nation.com.
For more information on this year's Virtual Play Creators Conference, head to www.playcreatorsconference.co.uk.
—-
To stay in the loop with the latest news, interviews and features from the world of toy and game design, sign up to our weekly newsletter here