Calliope Games celebrates 10th anniversary with new tile-laying title, Tsuro: Phoenix Rising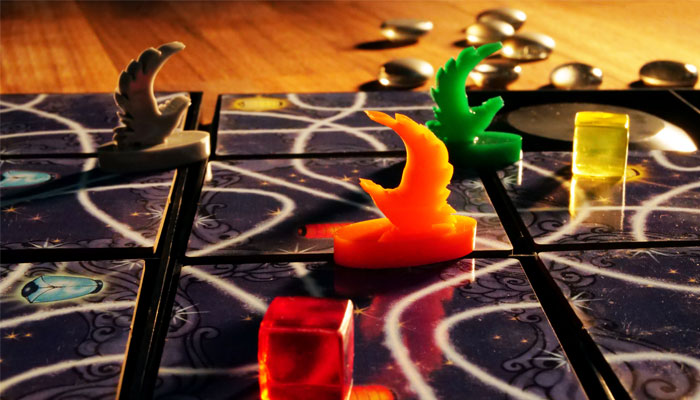 Calliope Games is celebrating its 10th anniversary by launching Tsuro: Phoenix Rising.
The new tile-laying game is the third in the Tsuro series and puts each player in control of a phoenix, swooping around the board to reach floating lanterns and turn them into new stars in the night sky.
During the game, players will flip and rotate the double-sided tiles to create clever paths to the lanterns and its patented board allows one tile to be manipulated without disturbing surrounding tiles.
"Over the past decade, Tsuro has cemented its place as a preeminent gateway board game for families and gamers alike," said Ray Wehrs, president of Calliope Games.
"When the time came to celebrate our ten year milestone, we couldn't think of a better way to do it than with an exciting new Tsuro title."
Tsuro: Phoenix Rising launches on Kickstarter on Thursday, January 10th, 2019 and runs until February 9th, 2019. Those who pledge during the campaign will have access to exclusive items – such as an additional set of Phoenix pawns, a mini expansion, and a custom insert tray – that will not be available through retail later.