Calliope Games tightens up distribution channels in bid to curb counterfeits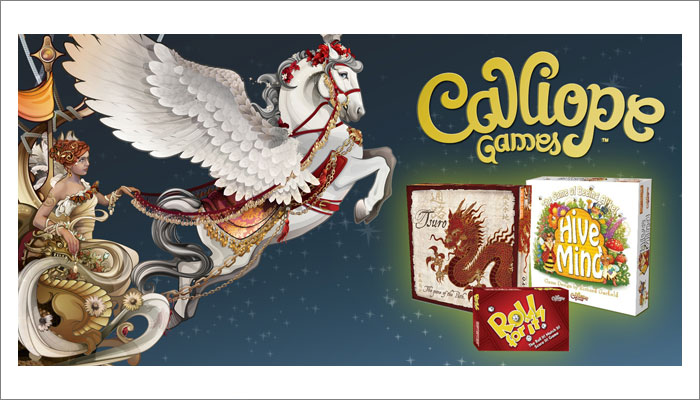 Calliope Games, the firm behind the likes of Roll For It!, Hive Mind and Tsuro: The Game of the Path, has detailed immediate steps to protect and maintain control of its IP.
The company is taking greater control over the distribution of its products, most notably in the United States and Canada, which account for the majority of its business. Its partners will be Alliance Game Distributors and ACD Distribution in the US, and Universal Games Distribution in Canada, with other international markets are currently under review.
"Tightening up our distribution channel and having the support of the industry's leading distributors will allow us to combat the counterfeit issue," said Ray Wehrs, president of Calliope Games.
"It will also assist us in having greater control of how our products are treated within the market."
Charlie Tyson, president of Alliance Game Distributors, added: "Through the years, Calliope has been a strong partner of retailers and customers. From evergreens like the Tsuro dynasty of games to quick playing games like Roll For It!, they produce properties we are happy to support and sell. This enhanced partnership will allow us all to sell great products that maintain their value for players and retailers."
Bob Maher, president of ACD Distribution, said: "ACD has always taken steps to protect the value of the products we sell, and we are proud to partner with publishers who do the same. Calliope Games has always provided valuable, exciting, and important products in the game industry, and we look forward to supporting those properties and Calliope's efforts."
—–
To stay in the loop with the latest news, interviews and features from the world of toy and game design, sign up to our weekly newsletter here