Candylab Toys' Vlad Dragusin on the inspiration behind his line of old-school wooden toy cars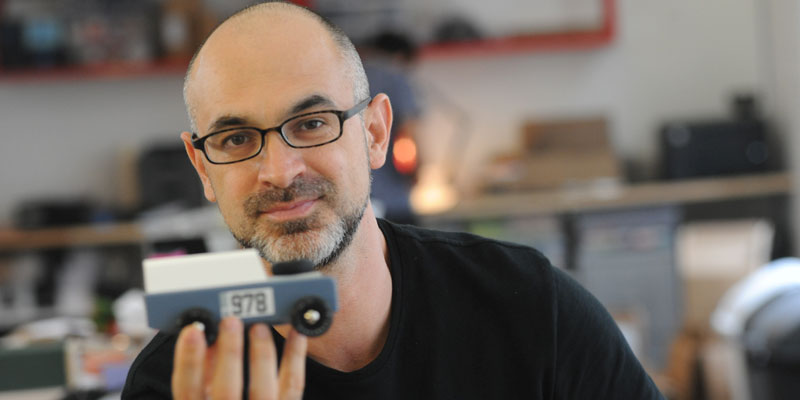 In August 2013, the Stinger, Carbon 77 and Doc Ryder pulled into Kickstarter.
Boasting an aesthetic as cool as their names, the three made up some of the first wave of Candylab Toys' vintage wooden toy cars. Founded by Vlad Dragusin, the firm set out to revive the glamorous Fifties American modernist vibe and carve it into contemporary handcrafted wooden toys.
Four years and four Kickstarter campaigns later, the company now has line-up spanning 20 different models including police cruisers, camper vans and the Eighties-inspired Legend.
Ahead of the firm's newest launch (the Outlaws range), we asked Dragusin about his development process, what he loves most about Kickstarter and, of course, what car he drives.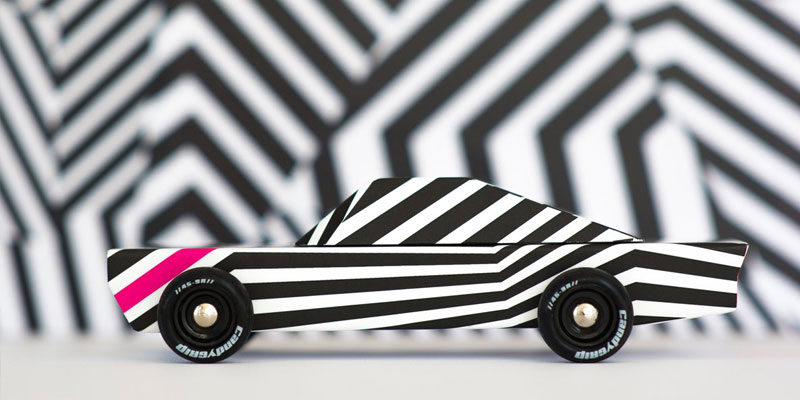 What is your history in the design space and how to you enter the world of toy design?
I am an architect by trade and training and I've always loved designing and making things, from boats and car models in my childhood to working on larger projects later in my career.
Toy design happened little by little, first as a hobby, building on my passions (cars, woodworking, design, toys and midcentury modernism). At one point, it became all consuming and I decided to trade in my architectural career for toy design.
How would you sum up the design style behind Candylab Toys?
Authentic and inspired by real, if sometimes obscure, car culture angles I find interesting. Minimalist, driven by aesthetic choices and the specific rules of the woodworking craft.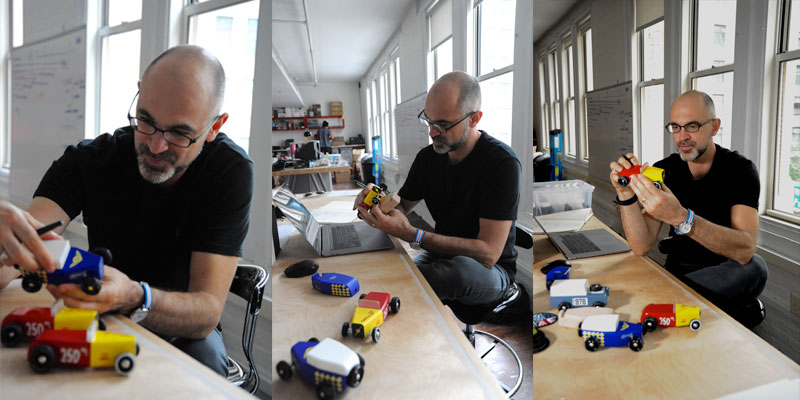 Can you shed some light on the development process for your line of toy cars?
It starts with ideas and concepts that we are attracted to. After assembling a look-book, we get to sketching, 3D modelling and colouring various options. We prototype in-house, largely using 3D printing and CNC processes. We then refine our 3D models and start cost estimating discussions. We often go back to the start line, adjust the concepts, throw some out, or make versions that we feel are more interesting.
Once we lock in the final designs, we start the engineering phase, designing the tooling required and setting up the fabrication processes. The fastest we came up with a final concept was two hours. The longest was four months, without counting the production and engineering prep.
Why did you choose to use Kickstarter to launch Candylab Toys?
It's a no brainer to us: community, cash, awareness, collaboration, and feedback. For a start-up it provides more flexibility in dealing with a group of customers as opposed to a larger buyer and jumping into the business and logistics aspects heads on, all while making product, and growing a company.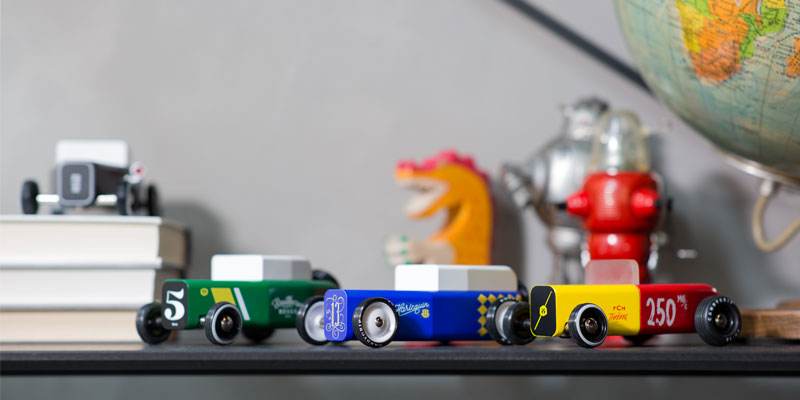 What was the inspiration behind the new Outlaws line?
The roaring Twenties and Thirties and the experimentation and daredevil spirit of those years in the emerging car culture scene. Car companies were still being born, basic technologies were being invented and the world was still adjusting to this new form of transport. I also personally love the Art Deco influence of that era, and its polished environments, contrasting with the worn-out, dust bowl years.
Do you think the toy industry is in a good place creatively at present?
No. There are huge, overpowering trends in licensing existing intellectual property, or just more product from established, very large corporations. One just needs to browse a toy aisle at the big stores or the industry trade shows. This creates a one-track mindset much like a rail onto which everyone must hold onto.
How do you stay creative?
I look at many different things. We want to be courageous and try something not done yet, and it appears that asking for too much validation (as in product focus groups determining a design direction) also needs to be avoided.
Just do what you love. Surely there will be other like minded folks that will understand and appreciate it.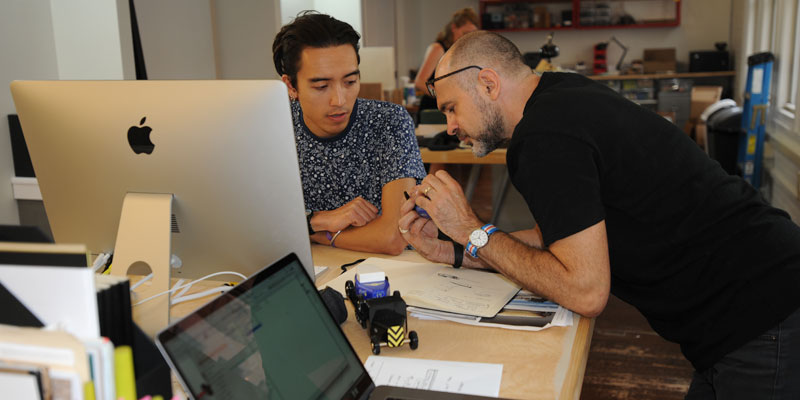 And of course, with that many amazingly cool toy cars to your name, I have to ask: what car do you drive?
Ha! That's the worst question Billy. I live in Brooklyn so no garage and I have to street park it. I also have a family, so there is one car only at this time: a Subaru Outback.
I did own some crazy cars before though, the most notable being a 1971 Delta 88 – it was over 18ft long!  I've also had a Jeep Wrangler, Beetle, Dacia (Romanian version of Renault) and a Toyota FJ.
Save