Carrera-Revell's President, Frank Tiessen, on history, creativity, licensing and more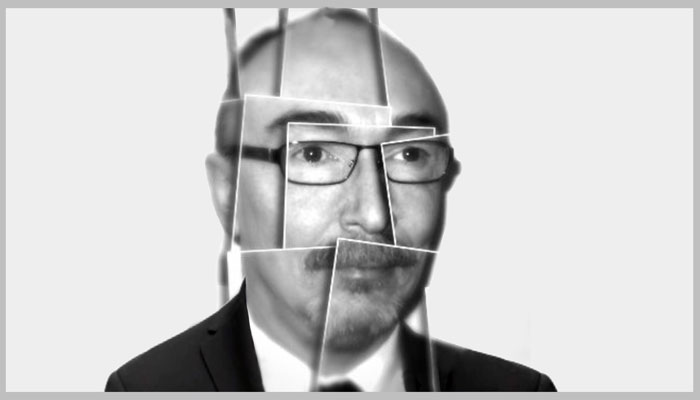 Frank, you're the President of Carrera-Revell. I think we could happily chat about a number of different things… But let's focus on the slot-car racing today! You come from a retail background do you not?
Correct, the majority of my career was spend on the retail side, in the beginning working in store and later as a buyer, or in product development. I believe this prepared me pretty well for the position I'm in now. I understand the requests and wishes from our customers, because it wasn't that long ago that I was walking in their shoes – I know where they're coming from.
I agree. I don't think there's any substitute for serving customers face-to-face. And in respect of that, what lessons do you think retailers learnt from the rise and fall – and rise again – of your old stomping ground, Toys R Us?
There are definitely various lessons to learn from that – although I really don't want to go too deep into what I see as the reasons for the brand's demise. If other retailers learnt something, though, it's probably that it's not enough – in today's retail environment – to have a well known and famous brand, if you can't deliver on other key metrics.
Could you give me example?
Absolutely. One of them is price, of course… It will always be a problem to compete as a category specialist against generalists which don't have to make cost-covering margins on a specific product group. But it's also being in stock and have a reliable web presence. Additionally, if you want to be successful with a bricks-and-mortar concept, you have to give the customer a reason to come.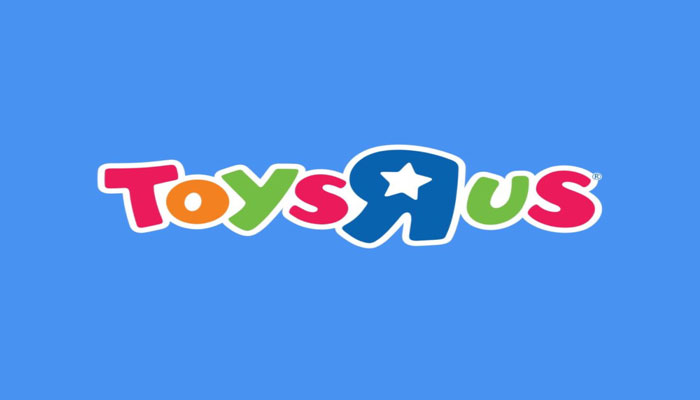 And as regards the "Rise again"?
I certainly wish the 'new' Toys R Us in the US all the best. After having spent 18 years with the company, I'll always be a Toys R Us kid! But they definitely have to find the right angle to get customers into their stores and foster a relationship with their core audience. It still works in other countries, where the brand never went away after it's demise here in the US, but here the consumers have had a few years to look for other resources on where to buy toys and baby products.
Yes, I think that would be true in the UK as well. Who who, in the US, are you thinking about, specifically. 
The big box retailers like Walmart and Target certainly stepped boldly into that gap, but now – especially in the past two years – the already before important online business became even more prominent.
Interesting stuff. More recently, then, how did you come to be at Carrera?
After leaving TRU, I first went to Buzzbee Toys to take care of their international business, and also help out a little on the product development and design side…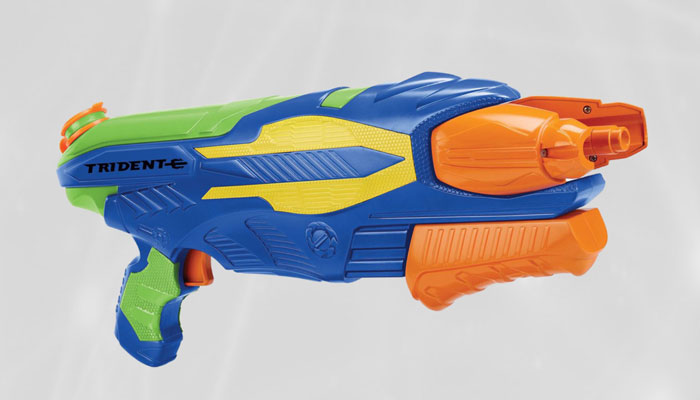 Oh! I didn't realise that. Buzzbee Toys? They have ranges of water pistols and air darts, right?
Right. After a couple of years, though, I was approached by Carrera. They wanted to know if I was interested in the position of President for Carrera of America. They were looking for someone with a toy background, who understands the German and Austrian mindset, ideally speaks German and knows a bit about US retail.
That would've been a shorter shortlist…
Yes, I think that narrowed the field enough that they were stuck with me! For me, it was basically a dream come true. I got my first Carrera slot car set as a 10-year old boy back in Germany. I kept this set way into adulthood until I left Germany for the US, and I have many fond memories of introducing my two sons into the fun of slot-car racing.
It strikes me as very much one of those brands! For those not familiar with it, though, how do you describe it?
Carrera is the number-one brand for slot-car racing, and a major player in the RC vehicle segment. Our tag line is "Motorsports at home" – but it's SO much more.
I can tell you're passionate about this! Why "so much more"?
Our products aren't just for motorsport enthusiasts, but for the whole family.
It's all about FUN, and it doesn't matter how old you are or what your social background is, if you're a 'gearhead', or don't know the first thing about cars! Slot-car racing is about bringing people together around a track and having them experience something together, away from the screens that dominate many of our days.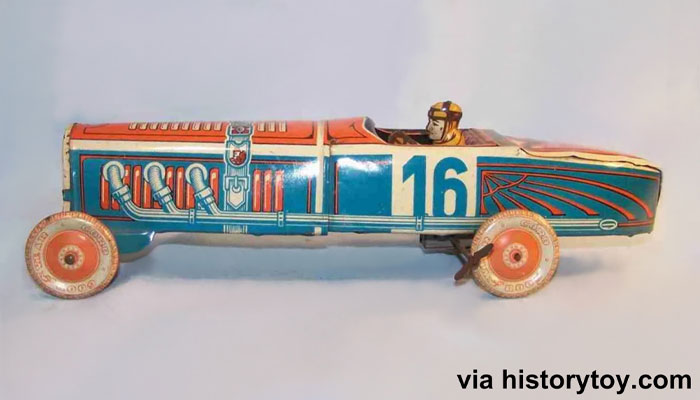 Can you tell us a little about the company's history?
Carrera can actually trace its roots back to a small toy-manufacturing company that was established in 1920, in the Franconian region of Germany. It wasn't long after the son of the original founder took over the wheel in 1957, that he came up with the idea to venture into slot-car racing…
And – forgive me, I don't know the history – was that because he loved racing? Or just saw the opportunity?
Oh, he saw the opportunity but he was also a real racing enthusiast! So the Carrera brand saw the light of day in 1963. The first race sets where branded as Carrera Universal and had tracks and cars in the 1/32 scale. First introduced in Germany and the neighbouring countries, Carrera very quickly became synonymous with slot-car racing in general.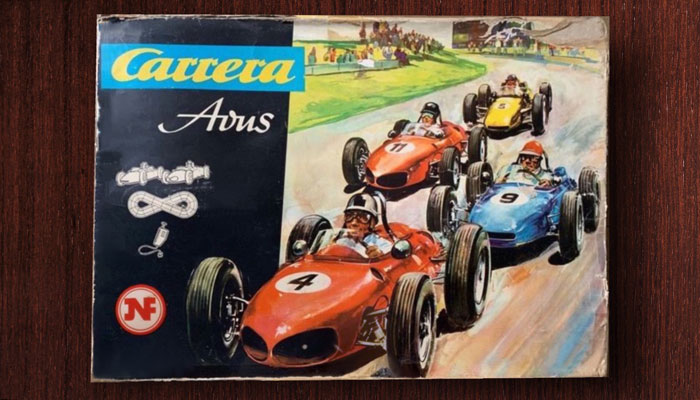 And today?
Today, slot-car racing remains at the center of the company. We also ventured out of that space, and took all our technical knowledge, applied that to the segment of radio-controlled vehicles, and are now also extremely successful in that space. In 2005, we established a US office to be closer to that obviously very important market, and to ensure we can serve our fan base here in the best possible way. Nowadays, we're controlling our business in the Americas from here, all the way from Canada to Chile and everything in between.
Additionally, we merged our operations with Revell, another world famous brand in their segment of model kits, 3D puzzles and radio controlled vehicles.
Right! Which would make an interesting interview in itself, I think! Let me ask you this: how do you make sure the brand stays fresh?
This is really where our product-development teams come into play. They're true experts in their field, and always challenge themselves to come up with the next big idea. Or small ideas as the case may be!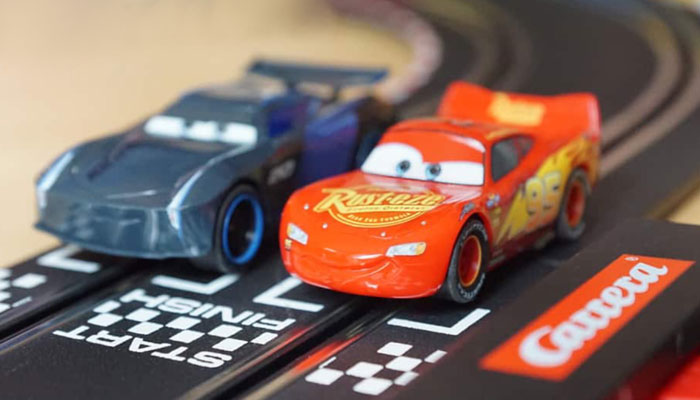 Small idea?
Well… Sometimes it's just the small things being constantly improved that make a difference; they enhance the play experience and keep the brand and products fresh. But of course there are also the "big ideas". These are either technical aspects, like our digital capabilities in the larger scales, which enable the customers to race six cars on a two-lane track, program cars with speed levels, braking levels or "virtual fuel".
Which recent line Illustrates great innovation for you?
Last year, we introduced our Carrera GO!!! Build'N Race range, which combines slot car racing with brick building. This combination opens up totally new possibilities for our fans… It's not just that you can construct buildings around your track, and attach them to it, but you can also build you own cars. The only limit is your imagination; slot-car racing's become more interactive than before. And every year, of course, we're introducing new licenses or extensions of existing ones, either from entertainment properties or car manufacturers.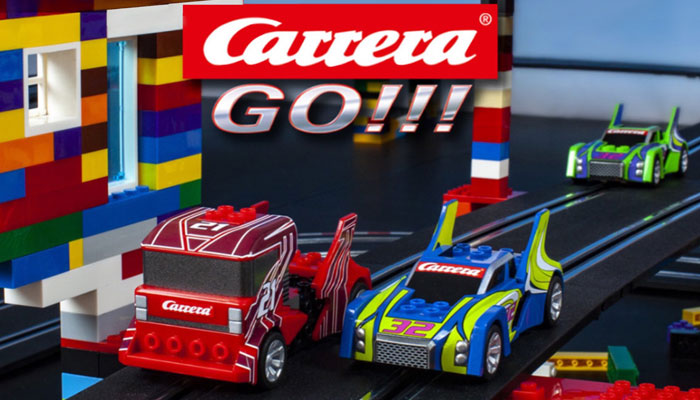 In regard to that, what is the scope of the range? How many lines do you have?
We start with slot-car sets for our youngest fans aged three plus. They're called Carrera 1st. These sets are scaled 1/50 and designed so that kids at that young age have a fun, satisfying experience according to their skill level. We follow that up with our Carrera GO!!! range in scale 1/43. Here our fans find a blend of realistic looking cars from all the famous manufacturers, but also cars that feature popular kids characters.
Yes! I was going to talk about your licensing as well… But after Carrera GO!!!?
Then we go into Carrera Evolution, in scale 1/32. This is what a lot of the older generation still remember, traditional analog technology; two cars racing against each other!
Right. That looks and feels really classic.
Right. But it's not 'old technology', of course. Our digital sets are available in scales 1/32 and 1/24… These offer all the enhanced abilities I mentioned earlier, and are more geared towards the hobbyist and less for the occasional player. Then, last but not least, there's our line of radio-controlled products, which for the US is mostly focused on our Mario Kart branded vehicles.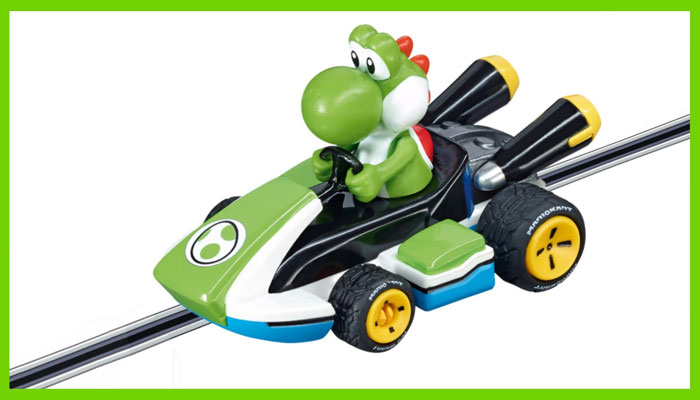 Let's talk about that! Many of your lines – Audi, Bentley, BMW, Ferrari, Porsche – are, presumably, licensed as one would expect. Super Mario, though, is a great example of a really creative match… What do you look for in a licensing partner?
We're definitely lucky that all the major car manufacturers are so willing to team up with us, but that's mostly because of the long standing relationships and the fact that they know they can trust us to bring their cars to life in small scale as authentically as possible.
Absolutely…
The Mario Kart licence is, of course, perfect for slot-car racing and our success proves that the Mario fans really appreciate being able to race him and his friends in the three-dimensional space. For all other licences, we're really looking for something that actually makes sense. We could take on any licensed character, put him or her into a car and try to sell whatever we can. But for us there needs to be a connection between the brand character and racing in general.
And how important is creativity in what you do, then? What scope is there for innovation?
Creativity and innovation are obviously extremely important for us. The day a toy company – or any consumer goods company for that matter – stops trying to innovate, it's the beginning of the end! Obviously, we sales folk always ask the impossible from our product-development teams…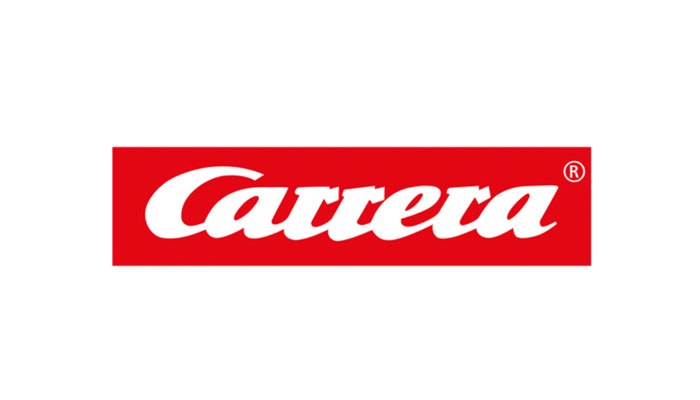 Dare I ask for an example?!
We always want more! Better, bigger, less expensive… Our PD teams then have to funnel that into what is actually possible, what can be done. And of course the teams don't just wait for us to come up with our marvellous ideas! They're subject-matter experts, and challenge themselves every day to come up with something that ensures our fans will always recognise Carrera as the leading brand for slot-car racing.
What does the does the future hold for Carrera?
With the 60th anniversary of the brand just around the corner next year, there are certainly still a lot of ways for us to go. There are still technological advancements that we want to achieve to make our products even better than they already are. There are still customers which we want to reach and proof to them how much fun slot car racing is, that it brings friends and families together and that it is the perfect vehicle to generate shared experiences.
Finally, Frank, I always seem to close with this question – and I'm constantly surprised and delighted with the answers… No pressure! What's the most interesting object in your office or on your desk?
Here on my desk in front of me, there is a piece of our track, and on that there are a couple of our cars. In that scenario, Mario on his kart is just passing by a Porsche.
Brilliant! Love it!
For me, this is just always making a point about what our brand stands for, because you can race Mario against Porsche, a Minion against a Lamborghini, Lightning McQueen against a Ferrari… It doesn't matter as long as you're having fun.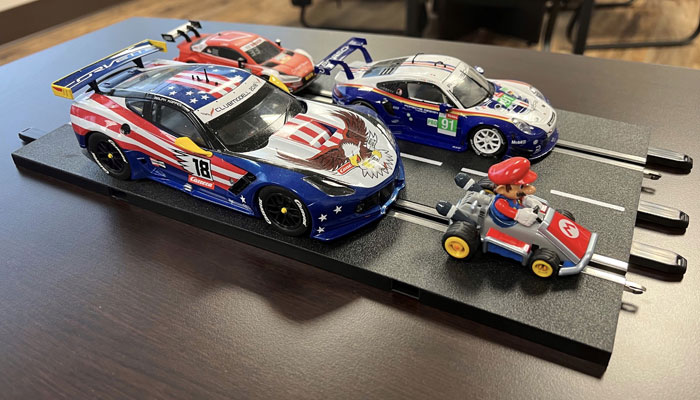 –
To stay in the loop with the latest news, interviews and features from the world of toy and game design, sign up to our weekly newsletter here