Carterbench's Suzanne Robinson and Jim Keenan on the 'Eureka!' moment that led to UNO Flip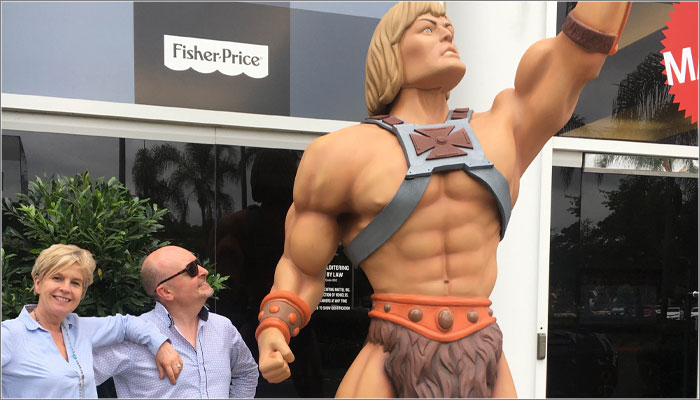 Whether it's pre-school creations like Cabbage Patch Kids Babblin' Fun, food play innovation with the Cool Baker Cake Pop Maker or Boys Vehicles like the hugely successful Matchbox Mega Rigs, Carterbench's design and invention expertise is expansive.
The Macclesfield-based toy and game invention studio has been a staple of the industry for over 25 years, and 2019 has been a successful year for Carterbench in the games space, with the launch of the firm's UNO Flip with Mattel. The game boasts double-sided cards that introduce a literal 'dark side' to UNO, with new action cards and tougher penalties.
Early signs indicate that UNO Flip is set to be one of the most popular iterations of the classic game to date, so we caught up with Carterbench's Suzanne Robinson and Jim Keenan at last month's LA Toy Fair to discuss the origins of Flip, as well as delve into how the team fuel their creativity.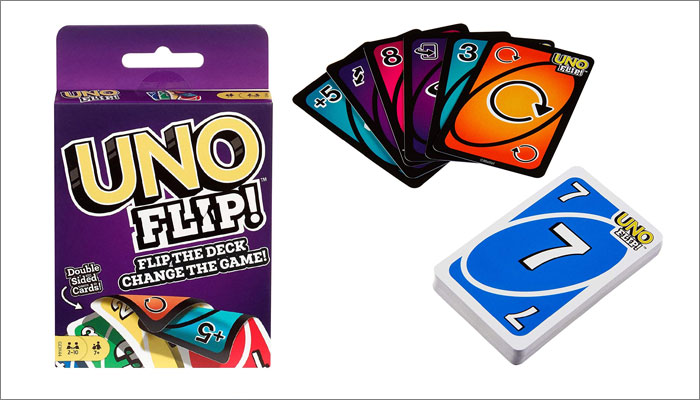 How did you get started in the world of toy and game design?
Suzanne Robinson: I studied Industrial Design in Manchester and joined Carterbench Product Development back in 1988 soon after graduating. We were part of an advertising agency at that time, handling quite a few toy accounts, so it was interesting to observe that side of the business too! The first game I remember working on was Bizzy Buzzy Bumbles, which we licenced to Waddingtons Games!
Jim Keenan: I'm one of the newer members of the team, having started in 1997! One of the earliest toy products I worked on pre-dated my role at Carterbench – I designed some Game Genie computer game cheat cartridges for Codemasters and sold by Galoob.
How would you sum up Carterbench's approach to design?
We strive to deliver products with innovative features or product lines that stand the test of time, often incorporating a clever twist on traditional play!
Innovation is the lifeblood of the toy business. In an industry so dependent upon innovation – but driven by tight deadlines and cost minimisation – we have to act upon opportunities rapidly with a professional service and level of confidentiality that is highly valued by our clients.
This year has been a big one for your UNO Flip game – where did the idea for that come from?
UNO Flip was a concept that came from one of those 'Eureka!' moments when playing with an original version of the game. The idea seemed a bit radical at first, but the more we played around with it, the more obvious it became that this was a great twist on the original, without altering the gameplay too much.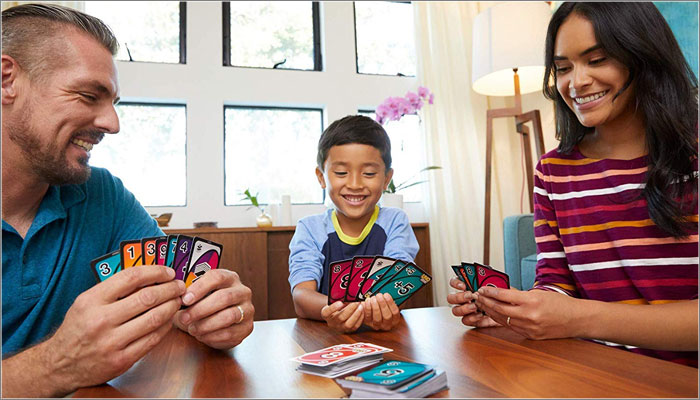 Did UNO Flip take many forms in its journey from idea to shelf?
The final embodiment of UNO Flip that you will see in the shops is very close to the original concept that was presented to Mattel. In fact some of the card graphics and icons are the same as those presented in the original designs.
A few changes have been made by Mattel to the forfeits and colours on the flip/dark side of the cards. We originally designed the game with the addition of a card flipping mechanism. Mattel removed this in order to sell it as a card only product at a lower price point and to supplement their regular UNO card game.
You guys have been in the invention business for over 25 years. What do you feel has been the biggest change in the industry that you've had to adapt to in that time?
Perhaps the most notable change has been the influence of social media and the Internet. Now kids don't just actively play with toys and games, they enjoy watching other people play online too. This has directly led to the growth of kid play testing and review sites and the whole unboxing phenomenon.
While there is still a big demand for traditional play experiences, there is an equally strong appeal for toys and games that are fun to watch and share, as well as fun to play.
How do you guys fuel your creativity?
We essentially think like big kids! Our inspiration comes in many ways, from blue skying opportunities, understanding specific wish lists and keeping up with new trends in other sectors. Collaboration with technology groups and other inventors also plays an important part of our business.