Cascadia, Scout and Top Ten in the running for Spiel des Jahres 2022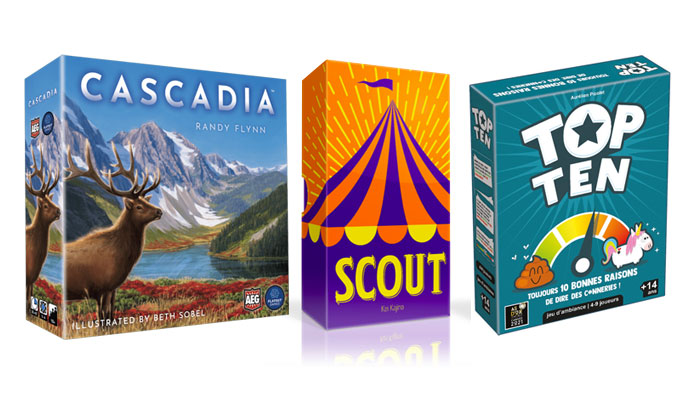 The games in the running for this year's Spiel des Jahres awards have been revealed.
Spiel des Jahres is known as the industry's most prestigious award for board and card games and is awarded annually by a jury of Germany game critics. Recent Spiel des Jahres winners include Just One, Pictures and Micro Macro: Crime City.
The full list of nominees across all three categories can be found below:
Spiel des Jahres 2022
Cascadia (Designed by Randy Flynn & Published by Flatout Games, AEG and Kosmos): A puzzly tile-laying and token-drafting game featuring the habitats and wildlife of the Pacific Northwest.
Scout (Designed by Kei Kajino & Published by Oink Games): A ladder-climbing card game that sees players try to scout members away from other circus groups.
Top Ten (Designed by Aurélien Picolet & Published by Cocktail Games): Confronted with a scenario – like 'Create a new duo: Batman and…' – each player has to invent a response. But the intensity of the answer has to correspond to their secret number. One being the worst answer, 10 being the most apt. One player then has to put the answers in the correct order for the team to win.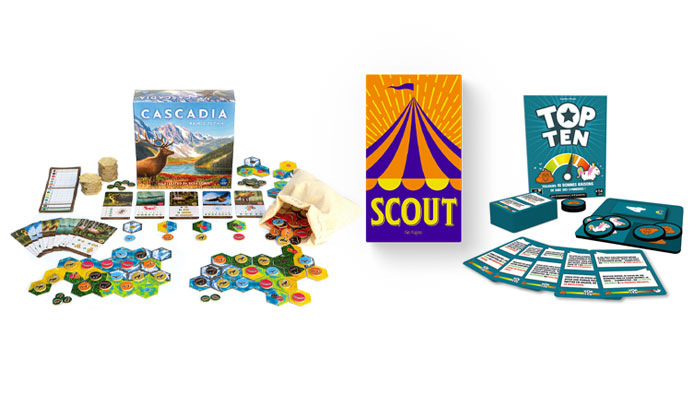 Kennerspiel des Jahres 2022 (recognising excellence for more complex games)
Cryptid (Designed by Hal Duncan and Ruth Veevers & Published by Osprey Games): A deduction game each player holds one piece of evidence to help them find a creature. Players must try to uncover information about their opponents' clues while throwing them off the scent of their own, to be the first to locate the creature.
Dune: Imperium (Designed by Paul Dennen & Published by Dire Wolf): A game blending deck-building and worker placement that's set in the world of the recent big screen adaptation of Dune.
Living Forest (Designed by Aske Christiansen & Published by Pegasus Spiele and Ludonaute): A game that sees players take on the role of nature spirits trying to save the forest and its sacred tree from the flames of Onibi.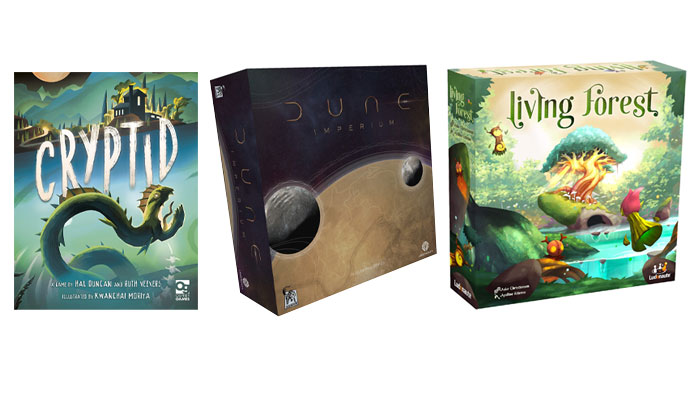 Kinderspiel des Jahres 2022 (Children's game of the Year)
That's Pretty Clever Kids (Designed by Wolfgang Warsch & Published by Schmidt): A child-friendly version of That's Pretty Clever, this take sees players roll dice to get their hands on items at a birthday party.
Quacks & Co: Quedlinburg Dash (Designed by Wolfgang Warsch & Published by Schmidt): A racing game using the same bag building mechanic see in Quacks of Quedlinburg.
Magic Mountain (Designed by Jens-Peter Schlieann & Bernhard Weber & Published by AMIGO): A cooperative game that sees players roll marbles down a mountain to push villagers to safety ahead of a group of witches.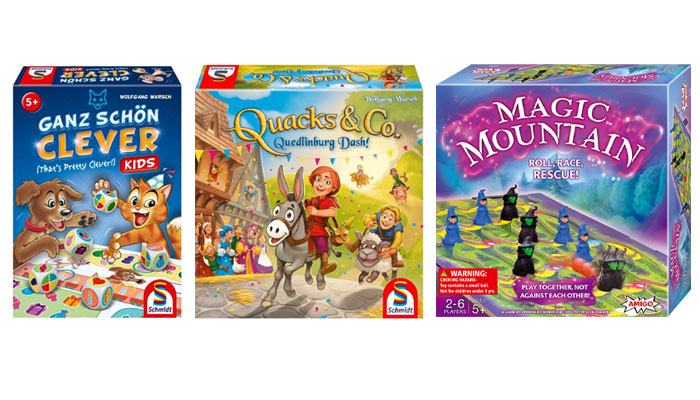 –
To stay in the loop with the latest news, interviews and features from the world of toy and game design, sign up to our weekly newsletter here