Casdon debuts Dyson hair dryer and straightener toys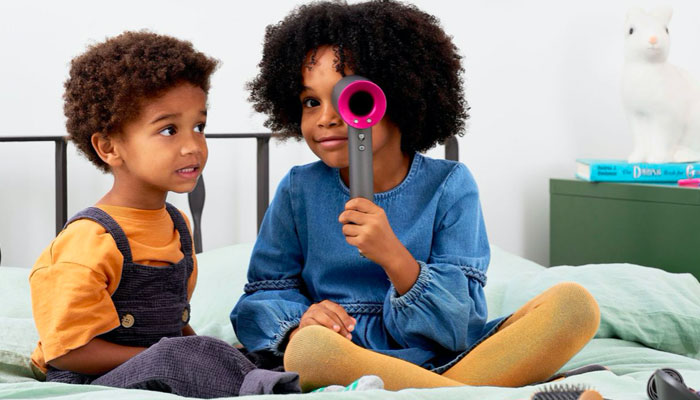 Casdon has teamed with Dyson to launch child-sized Dyson Supersonic hair dryer and Dyson Corrale straightener toys.
The Casdon pretend-play versions blow real air, make identical sounds, and feature flexing plate technology. Each set also comes complete with accompanying accessories and attachments for different hair types.
"Having worked with Dyson for over 25 years, we were ecstatic to have the opportunity to add their prestigious Hair Care machines into our assortment – recreating such recognisable designs whilst ensuring safety and suitability for children were of the upmost importance," said Chun Li, Lead Product Designer at Casdon.
"We rethought the ergonomics, designing something suitable for young hands, whilst bringing the iconic elements of the original machines to life – without any of the safety risk. Like all of our Dyson lines, it was imperative that we covered every detail of both the Supersonic and the Corrale, turning iconic design features into stimulating play which helps support development in young children.
"This includes the Corrale's flexing plates – which move when touched, glow and initiate sound – just like the adult version but without the heat. The child-sized version of the Supersonic again displays realistic lights and sounds – just like the real thing – while blowing out cool air. We're thrilled with the outcome and expect to see many of these added to Christmas wish lists across the globe."
There are three styling sets available: the Supersonic Styling Set which includes the hair dryer, the Corrale Styling Set which includes a mini version of the straighteners and stand, and the Deluxe Set which has it all.
—
To stay in the loop with the latest news, interviews and features from the world of toy and game design, sign up to our weekly newsletter here